You have skipped the navigation, tab for page content

Tiger Tails
EPISODE ONE: Read along with Wests Tigers Harvey Norman NSW Women's Premiership players Botille Vette-Welsh and Teleah Waitoa.

EPISODE TWO: Read along with Wests Tigers player Adam Doueihi.
Unite Harmony Program
Current Wests Tigers players and former legends explain why Goal Setting, Respect and Resilience is so important to them.
Unite Harmony Program: Goal Setting
Unite Harmony Program: Respect
Unite Harmony Program: Resilience

Kicking Goals with Wests Tigers
To complete this activity worksheet, watch the Wests Tigers Unite Harmony Goal Setting and Resilience videos above.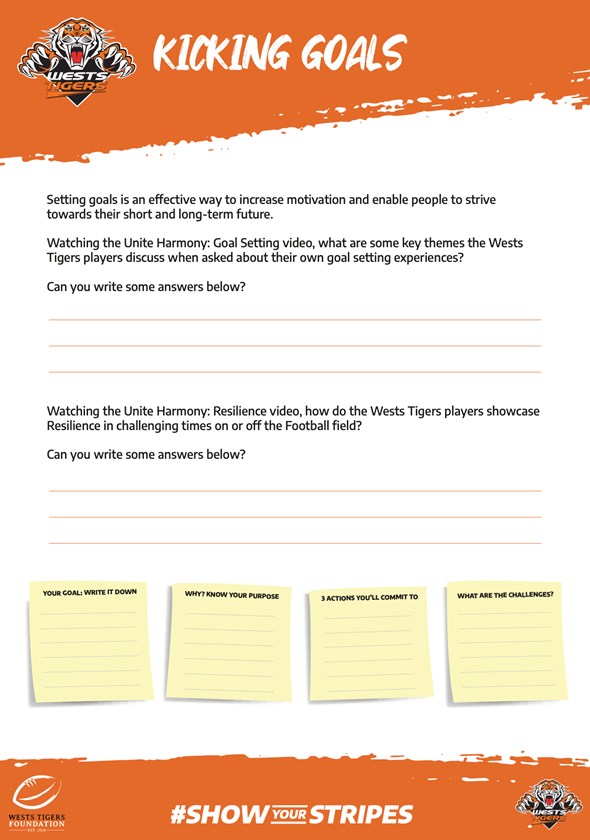 Wests Tigers Teach Respect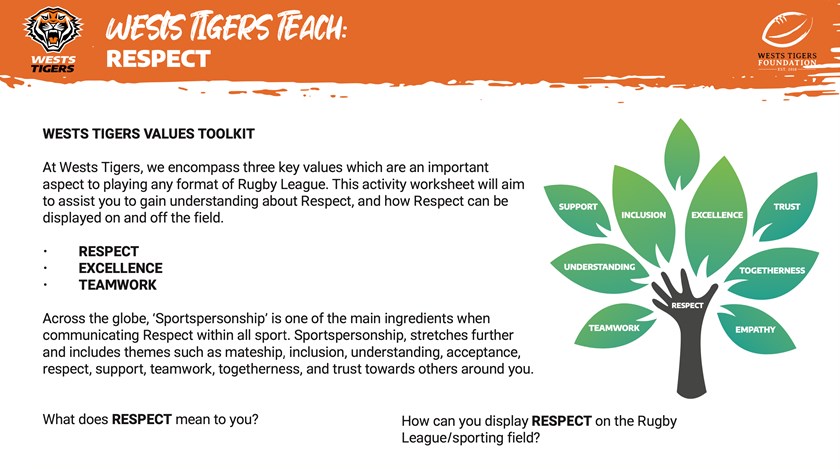 Download Teach Respect PDF here!
Download Resources
Interested in a particular Wests Tigers resource? Use the enquiry form below to download your free copy for external use.

Wests Tigers respect and honour the Traditional Custodians of the land and pay our respects to their Elders past, present and future. We acknowledge the stories, traditions and living cultures of Aboriginal and Torres Strait Islander peoples on the lands we meet, gather and play on.