You have skipped the navigation, tab for page content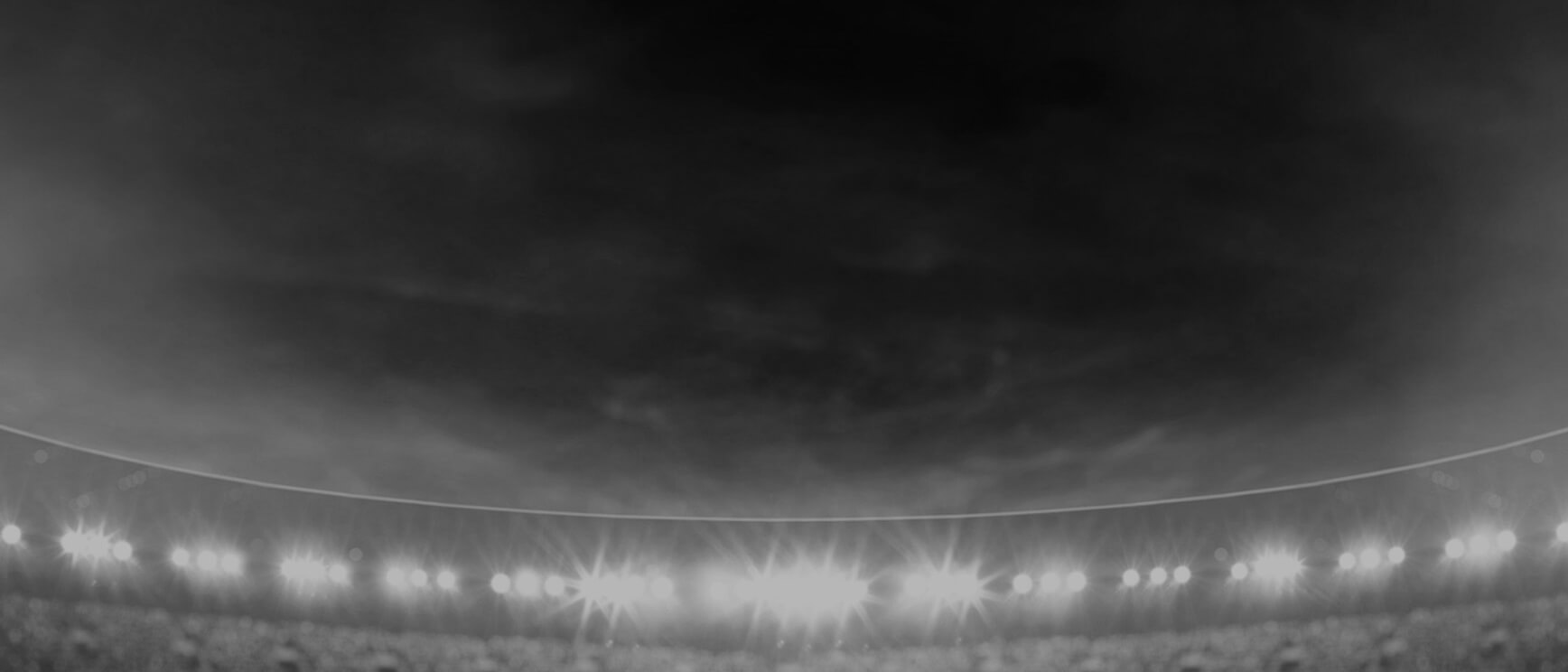 Chris
Lawrence
2nd Row
Player Bio
Height:

188 cm

Date of Birth:

19 October 1988

Weight:

100 kg

Birthplace:

Sydney, NSW

Age:

31

Nickname:

Rowdy
Debut Club:

Wests Tigers

Date:

30 July 2006

Opposition:

Brisbane Broncos

Round:

21
Previous Club:

Nil

Junior Club:

Eagle Vale St. Andrews
Biography:

A local junior of the club, Chris Lawrence made his first-grade debut for Wests Tigers at just 17 years and 283 days — making him the youngest player to debut for Wests Tigers. Lawrence played at centre and starred in his side's upset win over the Brisbane Broncos at Suncorp Stadium in Round 21 of the 2006 season, and has been a regular of the side since that day.

Lawrence played 18 games for Wests Tigers the following year, before being selected in the Prime Minister's XIII tour of Papua New Guinea at the end of the season. He was again back on tour with the Prime Minister's XIII side in 2008 following another strong season in the top grade.

The fleet-footed centre celebrated his 50th NRL game in 2009 and was selected to make his representative debut for City, but had to withdraw due to injury. He was named in the train-on squad for New South Wales but was not selected, making his representative debut instead in 2010 for City.

A potent try-scorer, Lawrence would make his international debut for Australia at the 2010 Four Nations, scoring on debut against New Zealand. He would remain with the international set-up in 2011 as well, with six appearances for the green and gold.

Injuries started to cause havoc for the local junior the following year, with a serious hip injury followed by hamstring problems in 2013.

Pushing through and making a full-time move to the back row, Lawrence captained Wests Tigers for the first time in 2014 alongside Aaron Woods when regular captain Robbie Farah was ruled out with injury. He would remain a regular in the side, co-captaining a number of matches again in 2015 with Woods and Farah committed to the State of Origin side.

Lawrence would return to the representative arena himself in 2016, captaining City to a win over Country Origin in Tamworth.

In 2017, Lawrence became just the fourth player to play 200 NRL games for Wests Tigers — helping the side to an upset win over the North Queensland Cowboys in Townsville. He would cap off a superb season by being inducted as a Life Member of the club alongside 2005 Premiership Winner Dene Halatau, becoming just the sixth Life Member of the club.

With the arrival of Coach Ivan Cleary along with a host of new players, Lawrence was named one of five co-captains of Wests Tigers in 2018. He would break Benji Marshall's record to become the club's all-time top try-scorer with a try against the Melbourne Storm in Round 5, before going on to score seven tries in total that year — the most in a single season since 2010.

He also would finish equal second in the club's Kelly-Barnes Award voting behind Luke Brooks, tying with Corey Thompson.

Entering the 2019 season on 227 games, Lawrence would suffer serious facial injuries in a training mishap ahead of the club's opening trial match — leaving him sidelined for the opening few months of the season.

After an extensive rehabilitation process, Lawrence would make his return from injury in Round 13 and go on to feature in every game after that — taking his career tally to 240 games for the club.

A fantastic ambassador for the club both on and off the field with strong commitments in the community space, Lawrence is currently the third most capped player of all time for Wests Tigers behind Benji Marshall (241 games) and Robbie Farah (277 games).

He is signed through at Wests Tigers until the end of the 2020 season.
2020 Season
Attack
Line Breaks

2

Line Break Assists

1
Running Metres
Average Running Metres

70

Total Running Metres

844
Fantasy
Total Points

319

Average Points

26.6
2020 Season - By Round
2020 Season - By Round
Round
Opponent
Score
Position
Minutes Played
Tries
Goals
Points
Kicking Metres
Try Assists
Linebreaks
Tackle Breaks
Post Contact Metres
Offloads
Receipts
Tackles Made
Missed Tackles
Total Running Metres
Hit Up Running Metres
Kick Return Metres
1
Dragons

Won

14 - 24
Interchange
23
-
-
-
-
-
-
-
20
-
10
10
-
76
76
-
2
Knights

Lost

24 - 42
Interchange
51
-
-
-
-
-
-
1
31
-
12
24
3
74
74
-
3
Sharks

Won

16 - 28
Interchange
12
-
-
-
-
-
-
1
23
-
8
4
-
43
43
-
4
Titans

Lost

28 - 23
Interchange
17
-
-
-
-
-
-
-
11
-
2
11
1
24
24
-
5
Raiders

Lost

6 - 14
2nd Row
63
-
-
-
-
-
-
3
22
-
7
33
3
42
42
-
9
Rabbitohs

Lost

18 - 10
Centre
80
-
-
-
-
-
1
2
40
1
15
22
2
126
-
-
10
Broncos

Won

48 - 0
Centre
80
-
-
-
-
1
-
-
27
-
12
24
2
67
4
-
11
Eels

Lost

26 - 16
Centre
80
-
-
-
-
-
-
-
18
-
11
32
2
56
-
-
12
Warriors

Lost

20 - 26
Centre
80
-
-
-
22
-
-
1
37
1
16
22
1
95
18
-
13
Knights

Lost

44 - 4
2nd Row
66
-
-
-
-
-
-
-
36
-
9
40
2
63
63
-
18
Rabbitohs

Lost

24 - 26
Centre
80
-
-
-
-
-
-
-
33
-
11
21
4
65
-
-
19
Storm

Lost

50 - 22
Centre
80
-
-
-
-
-
1
1
22
-
15
12
2
107
-
-
Career By Season
Career By Season
Year
Played
Won
Lost
Drawn
Win %
Tries
Goals
Points
Kicking Metres
Kicking Metres Average
Goal Conversion Rate
Forced Drop Outs
Linebreaks
Offloads
Tackles Made
Missed Tackles
Total Running Metres
Average Running Metres
Kick Return Metres
Total Points
Average Points
Wests Tigers
2006
5
2
3
-
40%
2
-
8
-
-
-
-
2
3
44
7
427
85.00
68
-
-
Wests Tigers
2007
18
9
9
-
50%
16
-
64
41
2.28
-
-
12
-
270
54
1,677
93.00
289
-
-
Wests Tigers
2008
24
11
13
-
46%
10
2
44
15
0.62
40.00%
-
14
5
449
51
1,388
57.00
14
-
-
Wests Tigers
2009
18
10
8
-
56%
7
-
28
47
2.61
-
-
12
7
344
37
1,471
81.00
-
-
-
Wests Tigers
2010
25
16
9
-
64%
15
1
62
61
2.44
50.00%
-
15
12
416
51
2,019
80.00
4
-
-
Wests Tigers
2011
9
6
3
-
67%
5
-
20
72
8.00
-
-
7
5
98
19
823
91.00
1
-
-
Wests Tigers
2012
20
9
11
-
45%
6
-
24
66
3.30
-
-
9
3
337
45
1,579
78.00
-
-
-
Wests Tigers
2013
13
4
9
-
31%
3
-
12
9
0.67
-
1
3
2
156
14
1,060
81.61
2
173
13.0
Wests Tigers
2014
21
9
12
-
43%
4
-
16
74
3.54
-
1
3
12
324
26
2,074
98.77
30
495
23.0
Wests Tigers
2015
19
5
14
-
26%
3
-
12
-
-
-
-
1
4
407
30
1,766
92.98
8
608
32.0
Wests Tigers
2016
22
10
12
-
45%
3
-
12
10
0.45
-
-
6
3
586
56
2,160
98.19
6
791
35.0
Wests Tigers
2017
14
4
10
-
29%
2
-
8
33
2.33
-
-
2
2
323
33
1,136
81.00
5
422
30.1
Wests Tigers
2018
19
9
10
-
47%
7
-
28
46
2.44
-
1
5
4
520
36
1,596
84.00
15
685
36.0
Wests Tigers
2019
13
6
7
-
46%
1
-
4
36
2.74
-
-
2
1
335
13
1,016
78.00
-
451
34.7
Wests Tigers
2020
12
3
9
-
25%
-
-
-
22
1.80
-
-
2
2
255
22
844
70.00
-
319
26.6
Career Overall
Career Overall
Year Start
Year End
Played
Won
Lost
Drawn
Win %
Tries
Goals
Points
Kicking Metres
Kicking Metres Average
Goal Conversion Rate
Forced Drop Outs
Linebreaks
Offloads
Tackles Made
Missed Tackles
Total Running Metres
Average Running Metres
Kick Return Metres
Total Points
Average Points
Wests Tigers
2006
2020
252
113
139
-
45%
84
3
342
531
2.11
42.86%
3
95
65
4,862
494
20,678
82.00
444
3,998
15.9