You have skipped the navigation, tab for page content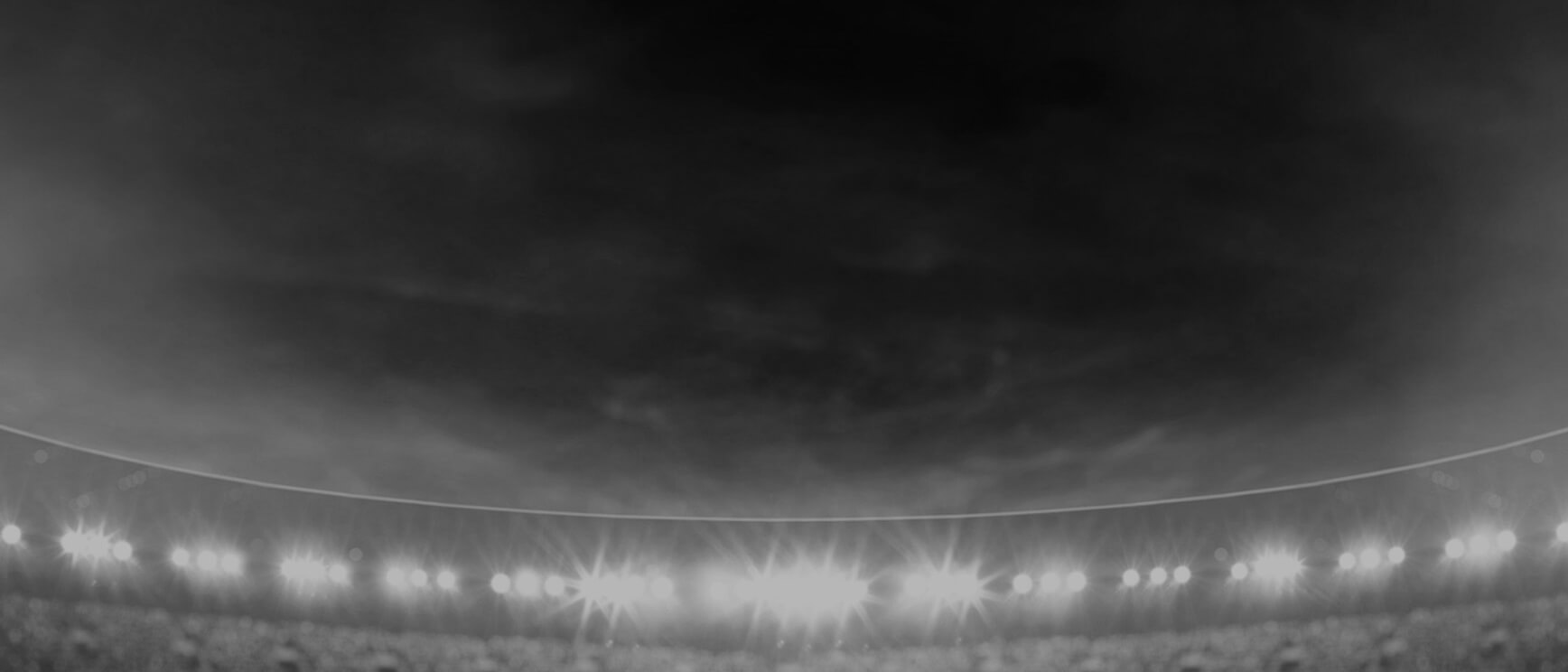 David
Nofoaluma
Winger
Player Bio
Height:

182 cm

Date of Birth:

28 November 1993

Weight:

94 kg

Birthplace:

Newcastle, NSW

Age:

26

Nickname:

Nofa
Debut Club:

Wests Tigers

Date:

17 May 2013

Opposition:

South Sydney Rabbitohs

Round:

10
Previous Club:

-

Junior Club:

Campbelltown Collegians / Campbelltown Warriors
Biography:

A local junior of Wests Tigers, David Nofoaluma played Australian Schoolboys and NSW U/18's in 2011 before stepping up to the club's Holden Cup team, where he starred and helped the side record a maiden Premiership win in the junior competition.

He made his NRL debut as a teenager midway through the 2013 season, and quickly found his feet in the top flight. Nofoaluma scored the match-winning try in his second game, before crossing for the Dally M Try of the Year against Manly at his local Campbelltown Sports Stadium.

Nofoaluma was on the cusp of making his international debut for Samoa when selected in the squad for the side's Pacific Test against in 2014, but would be forced to withdraw due to injury.

A regular for Wests Tigers, Nofoaluma would battle knee injuries throughout the following few years but continued to make an impact when on the field — making his representative debut for the Prime Minister's XIII in 2015, scoring two tries in the 40-12 win over Papua New Guinea.

Missing just one game of the 2016 season, Nofoaluma ended the season as the team's leading try-scorer with 14 and led the NRL in tackle breaks with 134 in easily the winger's best season of his career so far. He would finally be rewarded with his debut for Samoa in the end-of-year Test against Fiji, playing out of position at fullback in the historic Test match in Apai, Samoa.

The Campbelltown kid would go one better in 2017 as he played in every game for Wests Tigers — leading the team in metres gained, tackle breaks, offloads and linebreaks. He was named in the Rugby League Players Association Dream Team, capping off a superb season that also saw him re-sign with the club on a four-year deal.

Nofoaluma reached 100 games for Wests Tigers in 2018 and became the club's all-time top try-scorer at Campbelltown Sports Stadium in the process. In 2019, Nofoaluma became the club's all-time leading try-scoring winger (surpassing Pat Richards) and moved to fifth all-time with eight tries from his 14 games during the year.

Nofoaluma is signed through at Wests Tigers until the end of the 2021 season.
2020 Season
Attack
Try Assists

6

Line Breaks

17

Tackle Breaks

117
Defence
Tackles Made

87

Missed Tackles

32
Running Metres
Average Running Metres

181

Total Running Metres

3454
Fantasy
Total Points

969

Average Points

51
2020 Season - By Round
2020 Season - By Round
Round
Opponent
Score
Position
Minutes Played
Tries
Goals
Points
Kicking Metres
Forced Drop Outs
Try Assists
Linebreaks
Tackle Breaks
Post Contact Metres
Offloads
Receipts
Tackles Made
Missed Tackles
Total Running Metres
Hit Up Running Metres
Kick Return Metres
1
Dragons

Won

14 - 24
Winger
80
2
-
8
12
-
-
1
7
59
3
28
4
4
196
11
40
2
Knights

Lost

24 - 42
Winger
80
1
-
4
-
-
-
-
5
37
2
22
4
1
202
6
19
3
Sharks

Won

16 - 28
Winger
80
1
-
4
-
-
1
2
5
32
1
27
4
1
187
-
60
4
Titans

Lost

28 - 23
Winger
80
2
-
8
22
-
1
-
7
40
1
24
2
2
242
-
82
5
Raiders

Lost

6 - 14
Winger
80
-
-
-
-
-
-
-
7
49
-
24
5
1
166
-
5
6
Cowboys

Won

36 - 20
Winger
80
-
-
-
-
-
-
1
8
69
-
22
7
3
212
-
51
7
Bulldogs

Won

6 - 34
Winger
80
2
-
8
19
-
1
1
7
65
1
30
8
-
216
-
20
8
Panthers

Lost

12 - 19
Winger
80
-
-
-
4
-
-
-
6
64
-
33
4
5
178
3
30
9
Rabbitohs

Lost

18 - 10
Winger
80
-
-
-
28
-
-
-
6
65
1
23
11
1
176
30
21
10
Broncos

Won

48 - 0
Winger
80
1
-
4
16
-
1
1
5
49
1
25
6
1
184
-
68
11
Eels

Lost

26 - 16
Winger
80
1
-
4
38
1
-
2
3
43
1
26
4
1
149
7
-
12
Warriors

Lost

20 - 26
Winger
80
1
-
4
-
-
-
1
5
65
-
23
4
2
191
27
49
13
Knights

Lost

44 - 4
Winger
80
-
-
-
-
-
-
1
6
52
2
23
3
2
171
5
54
14
Bulldogs

Won

29 - 28
Winger
80
1
-
4
-
-
1
3
13
60
1
28
8
2
257
25
13
15
Roosters

Lost

16 - 38
Winger
80
1
-
4
14
-
-
1
9
48
-
26
-
1
139
-
27
16
Panthers

Lost

30 - 6
Winger
80
1
-
4
-
-
-
1
5
36
-
25
5
1
149
10
12
17
Sea Eagles

Won

32 - 34
Winger
80
3
-
12
-
-
-
2
10
34
1
33
2
1
164
-
31
18
Rabbitohs

Lost

24 - 26
Winger
80
-
-
-
17
-
1
-
2
74
3
29
3
-
167
17
13
19
Storm

Lost

50 - 22
Winger
78
-
-
-
50
-
-
-
1
40
1
18
3
3
101
-
-
Career By Season
Career By Season
Year
Played
Won
Lost
Drawn
Win %
Tries
Goals
Points
Kicking Metres
Kicking Metres Average
Goal Conversion Rate
Forced Drop Outs
Try Assists
Linebreaks
Receipts
Tackles Made
Missed Tackles
Tackle Efficiency
Total Running Metres
Average Running Metres
Kick Return Metres
Total Points
Average Points
Wests Tigers
2013
15
5
10
-
33%
8
-
32
46
3.05
-
-
-
10
255
86
31
65.97%
1,736
115.77
270
182
12.0
Wests Tigers
2014
15
8
7
-
53%
7
-
28
11
0.74
-
-
-
9
249
73
22
77.33%
1,898
126.59
360
409
27.0
Wests Tigers
2015
10
4
6
-
40%
6
-
24
7
0.73
-
-
1
7
190
96
20
78.23%
1,575
157.53
77
413
41.0
Wests Tigers
2016
23
11
12
-
48%
14
-
56
78
3.40
-
2
1
16
475
174
42
73.20%
3,033
131.89
533
1,042
45.0
Wests Tigers
2017
24
7
17
-
29%
8
-
32
129
5.36
-
1
2
15
571
146
42
73.91%
4,162
173.00
670
1,049
43.7
Wests Tigers
2018
18
9
9
-
50%
6
-
24
31
1.73
-
-
-
7
394
89
27
68.27%
2,716
150.00
352
669
37.2
Wests Tigers
2019
14
6
8
-
43%
8
-
32
77
5.47
-
-
-
6
344
101
23
80.91%
2,170
155.00
222
678
48.4
Wests Tigers
2020
19
7
12
-
37%
17
-
68
220
11.60
-
1
6
17
489
87
32
68.01%
3,454
181.00
600
969
51.0
Career Overall
Career Overall
Year Start
Year End
Played
Won
Lost
Drawn
Win %
Tries
Goals
Points
Kicking Metres
Kicking Metres Average
Goal Conversion Rate
Forced Drop Outs
Try Assists
Linebreaks
Receipts
Tackles Made
Missed Tackles
Tackle Efficiency
Total Running Metres
Average Running Metres
Kick Return Metres
Total Points
Average Points
Wests Tigers
2013
2020
138
57
81
-
41%
74
-
296
599
4.34
-
4
10
87
2,967
852
239
72.78%
20,770
150.00
3,085
5,702
41.3