You have skipped the navigation, tab for page content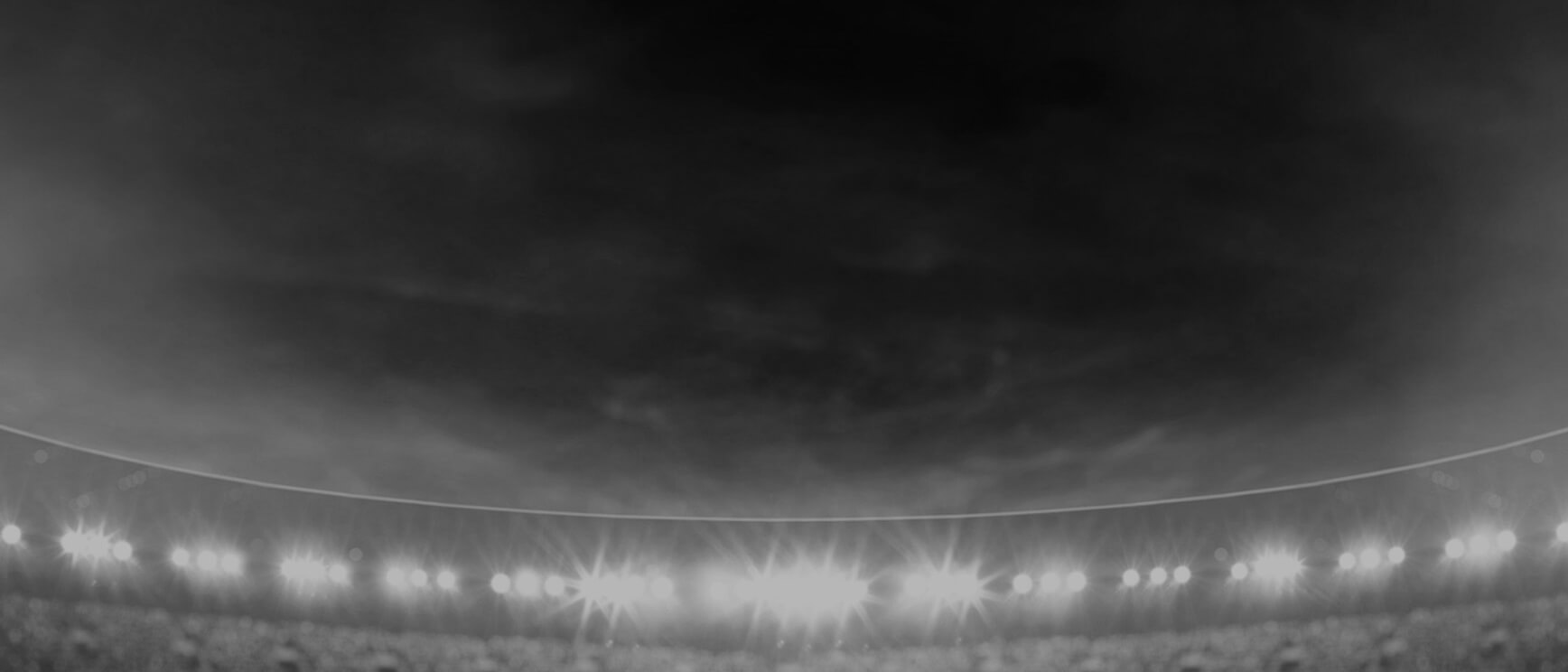 Moses
Mbye
Captain - Fullback
Player Bio
Height:

180 cm

Date of Birth:

13 August 1993

Weight:

89 kg

Birthplace:

Brisbane, QLD

Age:

27

Nickname:

-
Debut Club:

Canterbury-Bankstown Bulldogs

Date:

26 April 2014

Opposition:

Newcastle Knights

Round:

8
Previous Club:

Canterbury-Bankstown Bulldogs

Junior Club:

Noosa Pirates
Biography:

Originally from Noosa, Moses Mbye joined the Canterbury-Bankstown Bulldogs in 2011 as part of the club's NYC team. Captaining the side over the course of the next three seasons, Mbye chalked up a number of junior representative honours including QLD U/20's in 2012 and 2013 as well as the Junior Kangaroos in 2013 before eventually making his first-grade debut for the Bulldogs in Round 8 of the 2014 season.

Playing a number of positions throughout the year, Mbye would play a key role in the Bulldogs eventual Grand Final finish, with the talented youngster starting at hooker in the side's Grand Final defeat to the South Sydney Rabbitohs.

He would move in to the halves alongside Josh Reynolds during the 2015 season and quickly began to establish himself as a regular in the first-grade side — reaching the senior representative arena with selection in the 2016 Prime Minister's XIII side and the 2017 World All Stars.

Mbye moved to fullback under new Bulldogs Coach Dean Pay at the start of the 2018 season and was a revelation in the position. He was selected as cover in the Queensland State of Origin side, before securing a mid-season switch to Wests Tigers on a four-and-a-half year deal.

Mbye would play nine games for his new club (including his 100th NRL game) — finishing the year with three tries and a number of impressive performances that left his new fans and teammates with plenty of reasons to be excited about the future.

With a new coach in Michael Maguire joining Wests Tigers in 2019, Mbye was named captain ahead of the start of the season. Starting the year at fullback, he would go on to play 17 games for the club but ended the season at centre with Corey Thompson instead preferred in the number one jersey.

It was still a highly successful season for Mbye in 2019, with the Noosa Pirates junior becoming the first Wests Tigers player in over a decade to be selected for Queensland — playing all three games for the Maroons in a well-fought series.

Named co-captain of the club alongside Benji Marshall for the 2020 season, Mbye is signed through at Wests Tigers until at least the end of the 2022 season.
2020 Season
Attack
Try Assists

7

Line Breaks

5

Tackle Breaks

16
Defence
Tackles Made

224

Missed Tackles

29
Running Metres
Average Running Metres

78

Total Running Metres

1183
Fantasy
Total Points

474

Average Points

31.6
2020 Season - By Round
2020 Season - By Round
Round
Opponent
Score
Position
Minutes Played
Tries
Goals
Points
Kicking Metres
Try Assists
Linebreaks
Tackle Breaks
Post Contact Metres
Offloads
Receipts
Tackles Made
Missed Tackles
Total Running Metres
Hit Up Running Metres
Kick Return Metres
3
Sharks

Won

16 - 28
Centre
80
-
2
4
-
1
-
2
24
-
10
20
3
67
-
-
4
Titans

Lost

28 - 23
Centre
80
-
-
-
-
-
-
-
9
-
9
15
2
19
-
-
5
Raiders

Lost

6 - 14
Centre
80
-
1
2
-
-
-
1
36
-
22
16
1
82
-
-
6
Cowboys

Won

36 - 20
Centre
80
1
6
16
7
2
1
2
31
-
26
8
2
120
-
28
7
Bulldogs

Won

6 - 34
Centre
80
-
3
6
26
-
-
2
54
1
26
9
1
175
-
-
8
Panthers

Lost

12 - 19
Centre
80
-
-
-
39
1
-
1
22
-
13
9
2
42
-
-
9
Rabbitohs

Lost

18 - 10
Centre
80
-
1
2
-
1
-
1
21
-
24
15
3
80
-
-
10
Broncos

Won

48 - 0
Centre
80
-
6
12
-
-
-
-
19
2
22
15
2
63
-
-
11
Eels

Lost

26 - 16
Centre
80
-
2
4
-
1
-
4
20
-
23
11
3
72
-
-
12
Warriors

Lost

20 - 26
Centre
80
1
1
6
-
-
1
-
31
-
14
12
2
97
-
-
13
Knights

Lost

44 - 4
Hooker
80
-
-
-
36
-
-
-
4
-
94
59
1
25
-
-
14
Bulldogs

Won

29 - 28
Centre
80
1
4
12
19
-
1
1
27
-
20
9
1
107
-
-
15
Roosters

Lost

16 - 38
Centre
80
-
2
4
-
-
1
1
17
1
15
12
3
56
-
-
16
Panthers

Lost

30 - 6
Centre
80
-
1
2
17
-
-
1
20
-
21
10
3
110
-
25
17
Sea Eagles

Won

32 - 34
Fullback
80
1
-
4
98
1
1
-
9
1
31
4
-
63
-
28
Career By Season
Career By Season
Year
Played
Won
Lost
Drawn
Win %
Tries
Goals
Points
Kicking Metres
Kicking Metres Average
Goal Conversion Rate
Forced Drop Outs
Try Assists
Linebreaks
Receipts
Tackles Made
Missed Tackles
Tackle Efficiency
Total Running Metres
Average Running Metres
Kick Return Metres
Total Points
Average Points
Bulldogs
2014
9
3
6
-
33%
-
-
-
1,010
112.23
-
4
2
1
288
157
19
81.48%
544
60.46
21
242
26.0
Bulldogs
2015
23
14
9
-
61%
3
15
44
3,922
170.50
62.50%
10
10
5
917
440
62
82.81%
1,541
67.00
45
862
37.0
Bulldogs
2016
25
14
11
-
56%
9
32
100
5,353
214.11
71.11%
13
15
10
1,003
464
70
82.18%
1,768
70.75
91
1,138
45.0
Bulldogs
2017
23
9
14
-
39%
2
18
44
3,821
166.13
58.06%
2
4
6
1,262
534
70
82.45%
1,444
62.00
82
877
38.1
Bulldogs
2018
14
3
11
-
21%
3
36
84
2,224
158.87
78.26%
2
2
7
546
49
18
66.35%
1,749
124.00
771
626
44.7
Wests Tigers
2018
9
5
4
-
56%
3
-
12
56
6.26
-
1
3
2
235
72
23
70.69%
1,053
117.00
284
296
32.9
Wests Tigers
2019
17
8
9
-
47%
1
10
24
78
4.57
76.92%
-
4
2
496
181
26
86.94%
1,830
107.00
412
563
33.1
Wests Tigers
2020
15
6
9
-
40%
4
29
74
241
16.08
64.44%
-
7
5
370
224
29
82.44%
1,183
78.00
82
474
31.6
Career Overall
Career Overall
Year Start
Year End
Played
Won
Lost
Drawn
Win %
Tries
Goals
Points
Kicking Metres
Kicking Metres Average
Goal Conversion Rate
Forced Drop Outs
Try Assists
Linebreaks
Receipts
Tackles Made
Missed Tackles
Tackle Efficiency
Total Running Metres
Average Running Metres
Kick Return Metres
Total Points
Average Points
Bulldogs
2014
2018
94
43
51
-
46%
17
101
272
16,291
173.31
69.18%
31
33
29
4,015
1,644
239
79.98%
7,052
75.00
1,012
3,714
39.5
Wests Tigers
2018
2020
41
19
22
-
46%
8
39
110
375
9.15
67.24%
1
14
9
1,101
477
78
81.73%
4,067
99.00
778
1,324
32.3