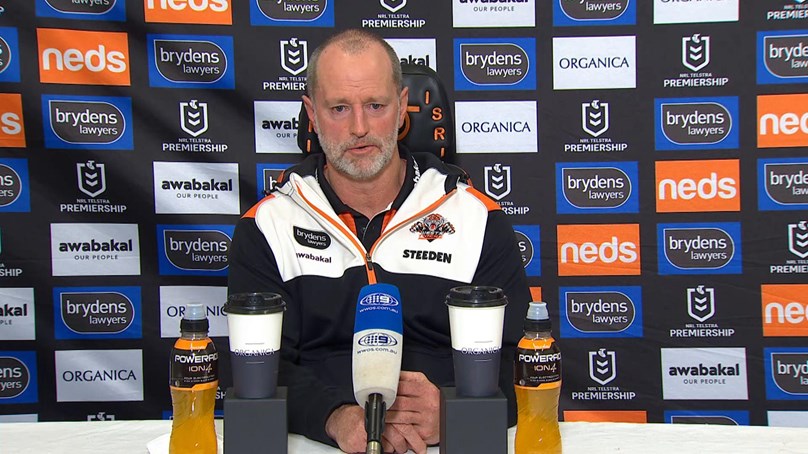 Wests Tigers coach Michael Maguire has shared his frustrations following his side's loss to South Sydney on Sunday afternoon.
The home side trailed by 26 points at half-time before rallying in the second half to reduce the deficit to 16 points.
"I need to find men who are accountable for what we are doing. It's not acceptable for where we are going as a club," Maguire said.
"Our start looked like a training run for Souths. It was very disappointing to see us start like that."
Although Maguire was disappointed with the result, he's confident the club is still heading in the right direction.
"I think the club is in really good shape to be able to take us to where want to get to," Maguire said.
2021 Match Highlights: Rd.16, Wests Tigers vs. Rabbitohs
"I talk to everyone around the organisation and we have been through a fair bit together.
"I have a really good group of young men who are really hungry to take the Wests Tigers forward.
"We have to do a lot of recruiting in that space in the last 12 months.
"Those young guys the more games they play and the more often they're out on the field, they are going to improve."
Match: Wests Tigers v Rabbitohs
Round 16 -
Venue: Leichhardt Oval, Sydney