Wests Tigers are pleased to announce Sharp EIT as the club's Partner of the Month for July, 2021.
Sharp EIT's recent two-year partnership with the West Tigers saw the company become the official business solutions partner for the club and new Centre of Excellence with Sharp EIT branding on the NRL Shorts of the clubs NRL Side.
Sharp EIT is nationally regarded as an award winning 'one stop shop' for I.T. services and technology solutions backed by industry experts.
"Sharp EIT has a long history of supporting local businesses and communities, and through our continued commitment to partnering with local sporting clubs we aim to share best of breed technology solutions that are cost-effective and, in turn, can help redirect funds where it's needed most," Sharp EIT Director Mario Bernatovic said.
"It's been a tough couple of years for many clubs and businesses, and we believe Sharp EIT can help play a real role in equipping organisations with products that provide a competitive advantage."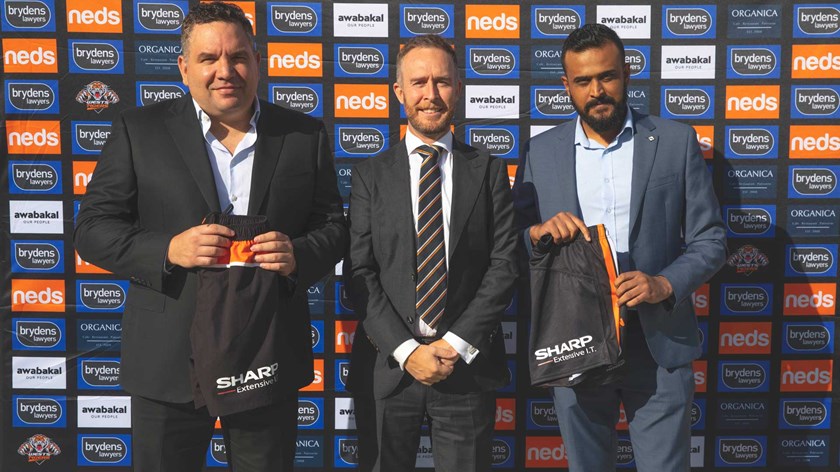 Backed by 20 years' experience manned by a team of highly skilled trade specialists, Sharp EIT is Australia's leading Managed IT Services provider able to meet any organisational need by providing access to the latest office equipment, IT services and technology solutions including office printers, laptops, managed IT services, as well as digital and interactive display solutions.
An objective of Sharp EIT's partnership with the Wests Tigers is to bring a business focus and open-door policy to engage and build relationships within the Wests Tigers Corporate Partner network.
"We are excited for the opportunity to support and engage with the Corporate Partners personally that support the Tigers as Sharp EIT do" Mr. Bernatovic said
Sharp EIT is offering all business connected to the Tigers Corporate family a free Business Solutions Health Check. During what is extremely challenging times for businesses we would love an opportunity to connect and discuss how we can assist to reduce operating costs and make your business more efficient.
Contact Adam Mehta at info@sharpeit.com.au to find out more!
Click here to find out more about Sharp EIT.