You have skipped the navigation, tab for page content

Wests Tigers recommend transportation to and from games are planned in advance to avoid disappointment.
Remember to practise physical distancing when on-board transport services and to look for the "green dots" to find the safest places to sit or stand on-board services.
Additional measures and staff will be in place around transport hubs to safely manage crowds arriving and leaving the game so be patient, practise physical distancing and follow the directions of staff on site.
STADIUM INDEX
BANKWEST STADIUM
Ferry
The closest wharf to Bankwest Stadium is Parramatta Wharf. The stadium is approximately a 15 minute walk (1.2km) from Parramatta wharf. 
Sydney Ferries services are very popular and may reach capacity especially on weekends. Keep this in mind if you're planning on catching an F3 Parramatta River service. Use the Trip Planner and consider the alternative public transport options available.
Due to low tide some ferry services to and from Parramatta wharf may be replaced by buses. See Parramatta Ferry low tide for the full calendar of ferry replacement services.
Buses
Plenty of regular route bus services run to and from Parramatta Interchange which is within a 10 minute walking distance of Bankwest Stadium. From the interchange head down Argyle St, Church St and take either the Riverside Walk or walk through Prince Alfred Square to get to the stadium on O'Connell St.
Plenty of other regular bus routes also run to Parramatta and stop within walking distance of the stadium including routes 549, 603, 606, 609, 625 and M54.
To find the quickest way to get to Bankwest Stadium, use the NSW Transport Trip Planner.
Train
The closest station to Bankwest Stadium is Parramatta Station, which is approximately a 10 minute walk from the stadium. Alternatively, you catch a train to Westmead Station then head to Bankwest Stadium through Parramatta Park.
Patrons are advised to take advantage of the regular trains running to and from Parramatta Station to avoid expected heavy congestion and traffic on roads in and around Parramatta.
Trains to Parramatta run every 10 to 15 minutes and bus services run regularly throughout the night.
For more information visit: https://bankweststadium.com.au/getting-here/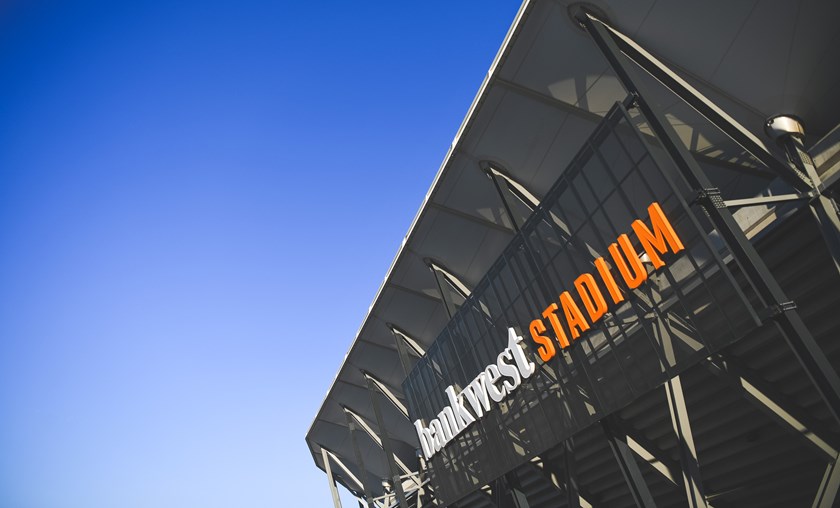 CAMPBELLTOWN SPORTS STADIUM
Campbelltown Sports Stadium is located right next to the Leumeah train station, with plenty of buses and parking available on both sides of the railway line for fans wishing to get to the game.
For more information, visit or call 131 500.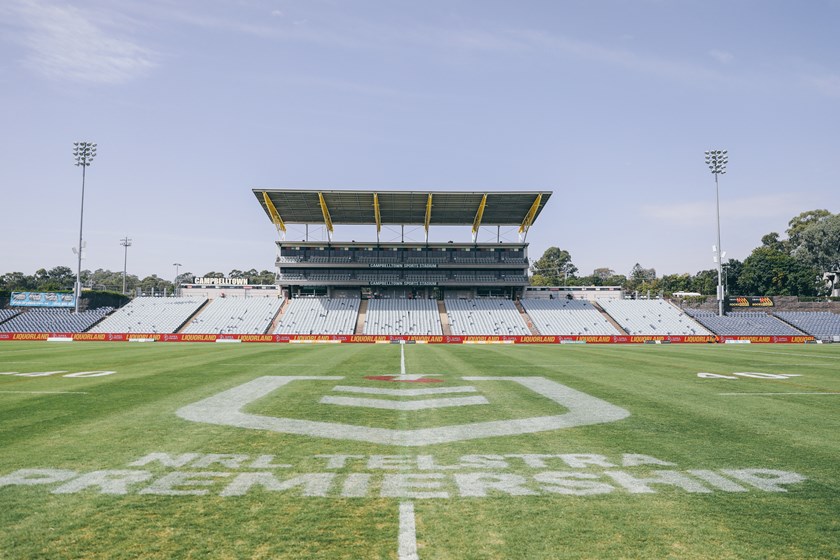 LEICHHARDT OVAL
Wests Tigers strongly advise against driving to the ground where possible as parking is very limited. For all transport information, please visit here.
Light Rail
Light Rail is a good option for fans making their way to the ground, with the Lilyfield and Leichhardt North stops within walking distance of Leichhardt Oval.
Bus
Several bus routes operate between Central Station and Leichhardt Oval, although there are no direct bus stops outside Leichhardt Oval or Mary Street. Routes M10, 470 and 440 all stop within the vicinity of Leichhardt Oval, with a 10-15 minute walk to the ground common in most cases.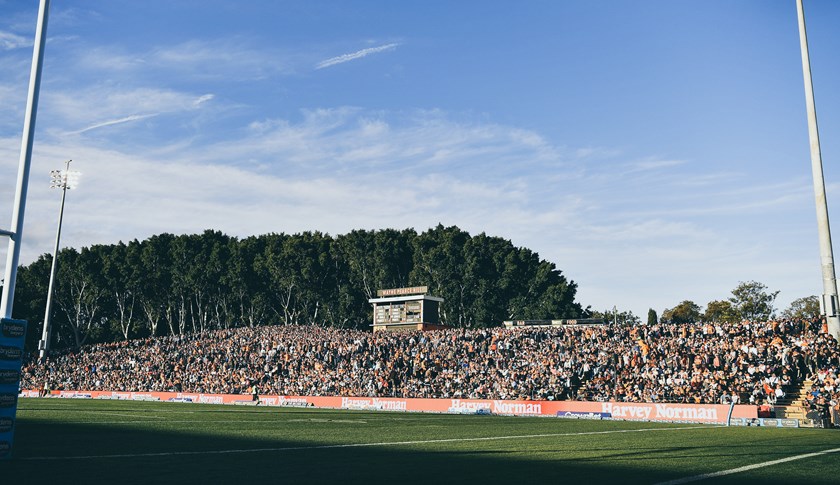 SYDNEY CRICKET GROUND
Public Transport
With frequent light rail services and a number of regular bus routes, the best way to get to and from the Sydney Cricket Ground (SCG) is by public transport.
Catch a light rail service to Moore Park on the new L2 Randwick Line to get within a short walking distance of the SCG. From Central Railway Station, light rail services leave via Chalmers Street and bring you to the Moore Park stop which is located on Anzac Parade just south of the SCG.
Services run between Circular Quay and Randwick High Street via Central Chalmers Street regularly on weekdays and weekends, from 5am until 1am.
During major events, express light rail shuttle services will also run. The former special event shuttle buses (Route 1) between Central and Moore Park may also run when required during events, and will leave from Chalmers Street at Central, north of the new light rail stop and the Devonshire Street Central Station exit.
Alternatively, it is about a 25-minute walk from Central to Moore Park via Devonshire Street and the Albert 'Tibby' Cotter walkway.
Fans are encouraged to arrive early, allowing plenty of time to enter the venue through security, and find your seat.
For all the details and to plan your trip visit transportnsw.info.
Parking
Parking in the Moore Park precinct is available under the current provisions. 
EP2 - Gold and Platinum Members can park in a section of EP2 for $15 until the allocation is exhausted.
EP2 and EP3 - Public parking on event days only ($25 fee per car).
Entry to EP2 (Kippax) and EP3 (Showground) via Driver Avenue.
Driver Avenue
The centre portion of Driver Avenue is closed for larger events. Access to MP1 and EP2 is from Moore Park Road and the Eastern Distributor in the north and EP3 via Lang Road and Anzac Parade in the south.
Public parking (fees apply). Entry to the Entertainment Quarter parking via Lang Road.
Sydney Boys High School
Public parking for selected events only (fees apply). Entry to Sydney Boys High School via Cleveland Street
Sydney Girls High School
Public parking for selected events only (fees apply). Entry to Sydney Girls High School via Anzac Parade and Cleveland Street.
Important note:
Parking payments for all facilities controlled by the SCGT will are via debit/credit cards only, no cash.
Parking at all sites is limited and Special Event Clearways may be in force for surrounding areas.
All car parks have areas reserved for patrons with disabilities.
For event specific traffic, road closure and Special Event Clearway information visit Live Traffic.  
Taxi / Hire Car / Uber
There are permanent taxi ranks located in the Entertainment Quarter on Errol Flynn Boulevard (opposite the Hordern Pavilion and another on Moore Park Road opposite the Olympic Hotel.
At present there are no designated Uber or Hire Car zones in the precinct.