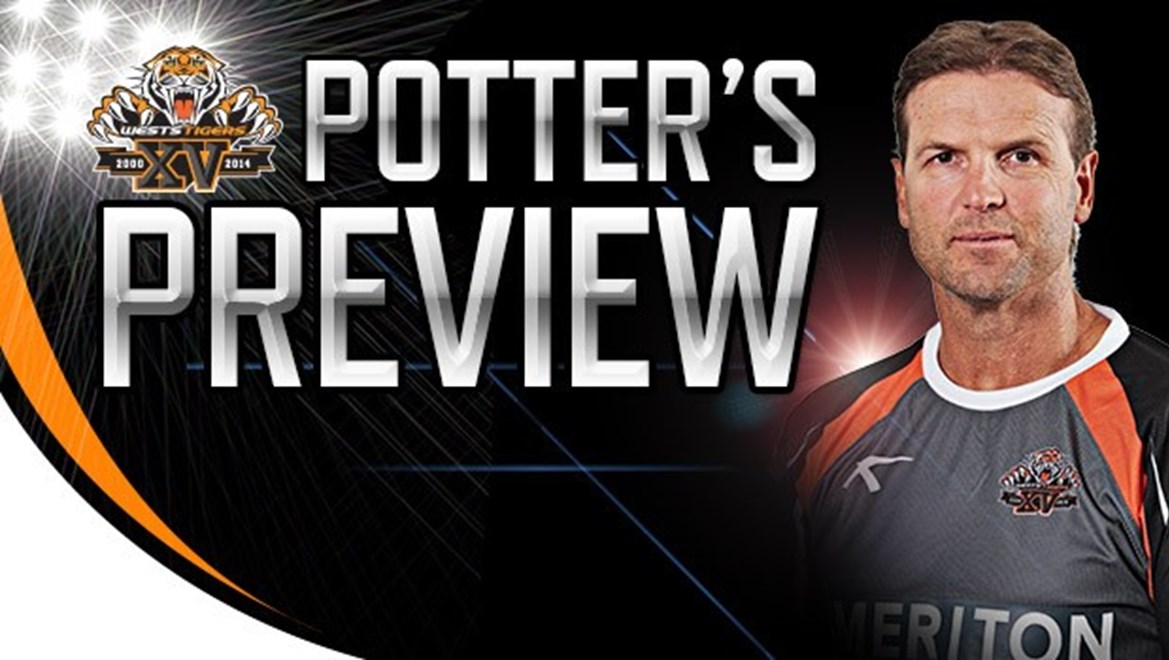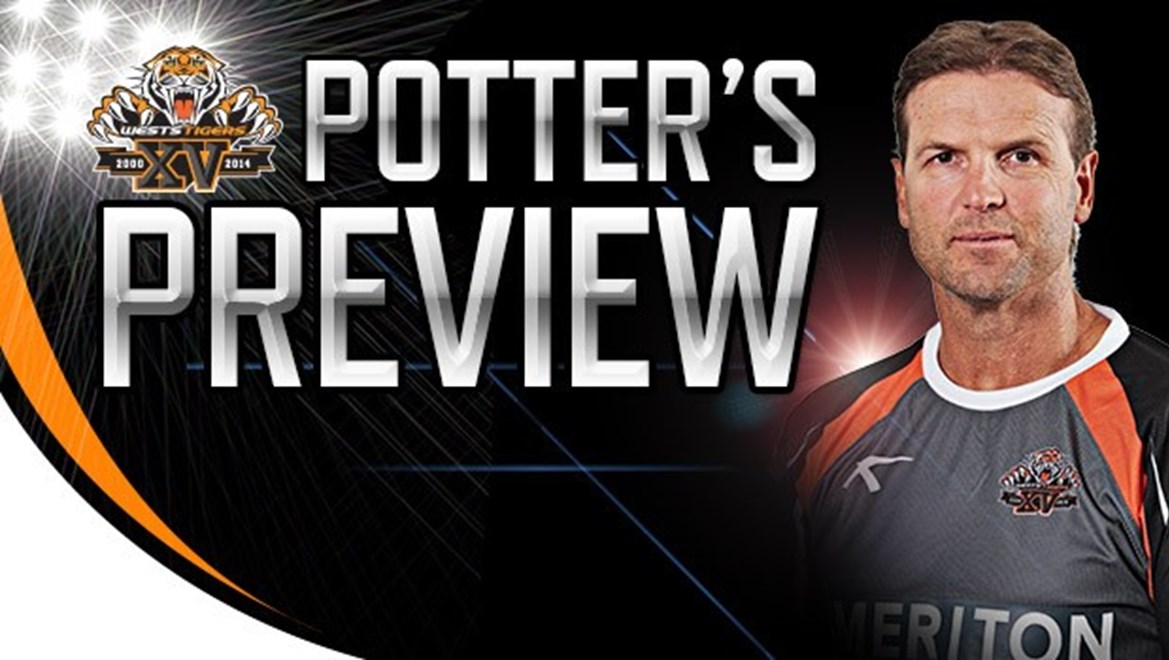 With the Wests Tigers Round 4 team announcement just hours away, Head Coach Mick Potter has revealed exclusively to Members the possibility of a few changes in the side due to injury concerns.
After an impressive but physical performance last Friday night at ANZ Stadium against South Sydney, Wests Tigers have a number of players in doubt leading into Saturday's clash against the Warriors in Wellington.
"Chris Lawrence is trying to get back from his hamstring strain, we've got a couple of players that need to see our doctor and will be doing that today," Potter said. "We will finalise it tomorrow, we are waiting for an update on Tim Simona and Liam Fulton."
Both Simona and Fulton are currently going through the correct procedures with Wests Tigers medical staff after suffering concussion in the Rabbitohs clash last week and will need to prove their fitness ahead of the team's departure.
"At this stage we are naming a similar team that went out last weekend, they did a really good job for us but there is the possibility of changes to come," Potter said.
"When the team performs like they did against Souths, and they still have room for improvement, you stick solid with the team.
"They've done the job and as little change as possible is the best thing when your team is performing."
After a disappointing opening performance against St George Illawarra, Potter persevered with a similar team for the following two rounds and a number of combinations have started to shine.
"You need to believe in the quality of personnel and back them, you can't just throw a whole pre-season out on one game," Potter said. "There were some good things that came out of the Dragons game and although we didn't get the result, there were a lot of positives to draw out of it. "
"We fixed up a few of things for the second game and the players proved their value."
Having never travelled to New Zealand for an NRL match as Head Coach, Potter is predicting a bruising encounter this Saturday at Westpac Stadium.
"I'm expecting a tough hard battle that will be probably one of our most physical games that we will play," Potter said.
"They've got some really big forwards and speed on the edges with Sam Tomkins at fullback, who I rate as an excellent player.
"If they get in a mode where they are offloading the ball, they are going to be near unstoppable.
"We will have to be on our game and we won't be able to rest on any of our laurels over the past two games because that doesn't count for anything this week."
The full team announcement to face New Zealand will be on weststigers.com.au later this afternoon.