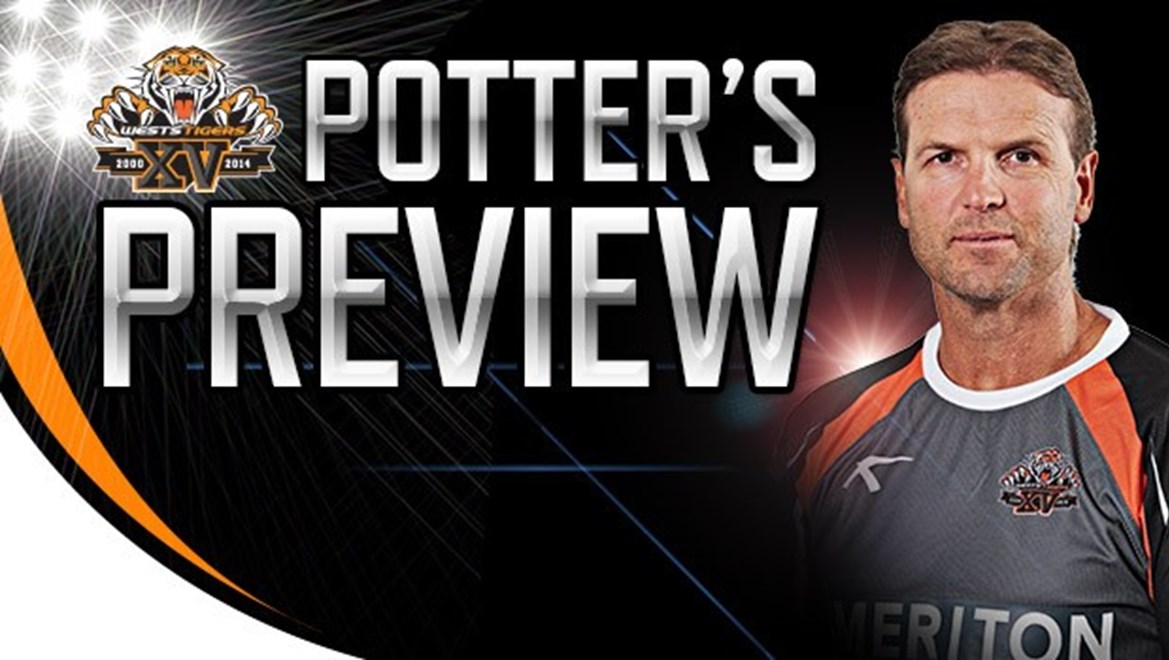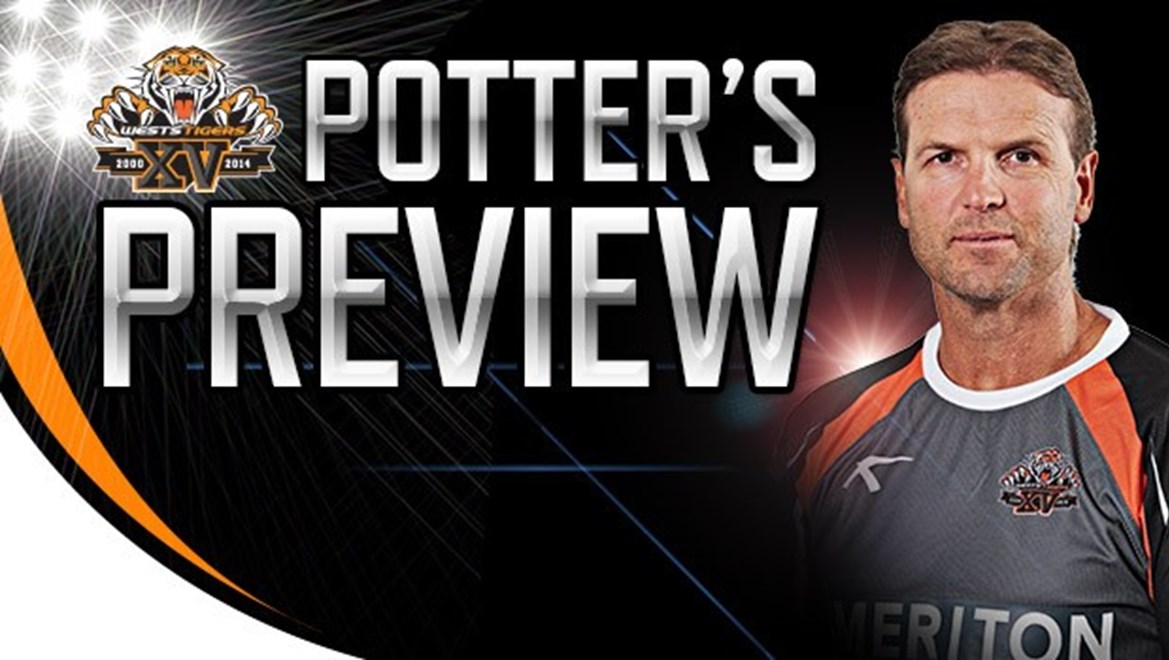 Head Coach Mick Potter has exclusively revealed to Wests Tigers Members his halves pairing for the Gold Coast Titans clash this Sunday at Cbus Super Stadium.
Luke Brooks and Braith Anasta will retain the playmaking duties as they look to turn around a disappointing performance against St George Illawarra in the season opener.
"They weren't the reason that we lost on Sunday but certainly they both know they can do better," Potter said. "Their kicking game was way below standard of what we want and both players take responsibility for that, I know myself that they can do better.
"They deserve for me to stick by them, you don't just throw out everything after one game."
With Sunday's match just Brooks' second NRL game, Potter urged Members and supporters to be patient with the promising young playmaker.
"Luke is going to have a rollercoaster start, he is not going to be able to have a 10 out of 10 game every week and there needs to be a little bit of understanding," Potter said. "Sometimes you have to take a couple of knocks before you get back up and realise your potential.
"He copped a fair knock last weekend but he is a smart enough and tough enough kid to bounce back," he said.
Potter expects experienced five-eighth Anasta to take some of that pressure off Brooks in the coming weeks as they look to develop their halves partnership.
"I am very confident in Braith and Luke, after working together for most of the pre-season I know they'll get better," Potter said. "They know that Blake Austin is not too far away and he had a solid match in NSW Cup, scored a few tries and did some good things for us - he is putting some pressure on."
Potter highlighted last tackle options as a key area for improvement, with a more controlled kicking game needed if they are to register a win on the Gold Coast.
"Last play options last week were very ordinary, to be fair we were very close to scoring early off Luke's kick when the ball went over Liam Fulton's shoulder," Potter said. "It was a close call but from there we deteriorated; fatigue set in with the amount of possession the other team had and we came up with some really poor options."
The Round 2 team announcement will come later this afternoon, stay tuned to weststigers.com.au for details.