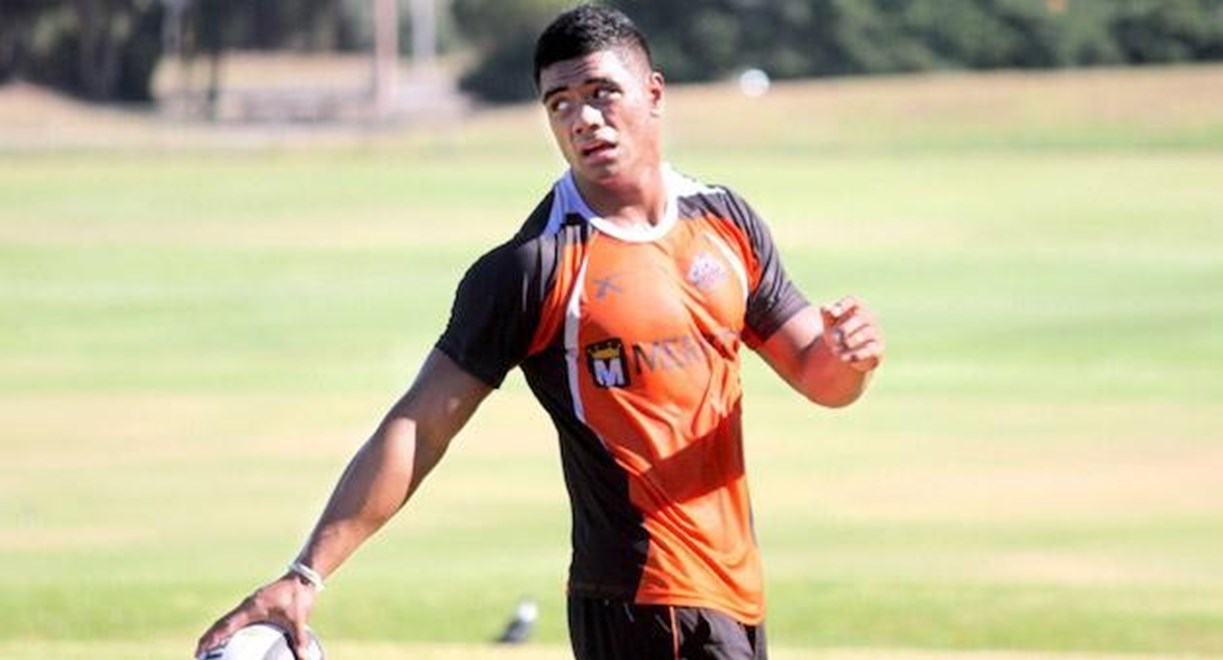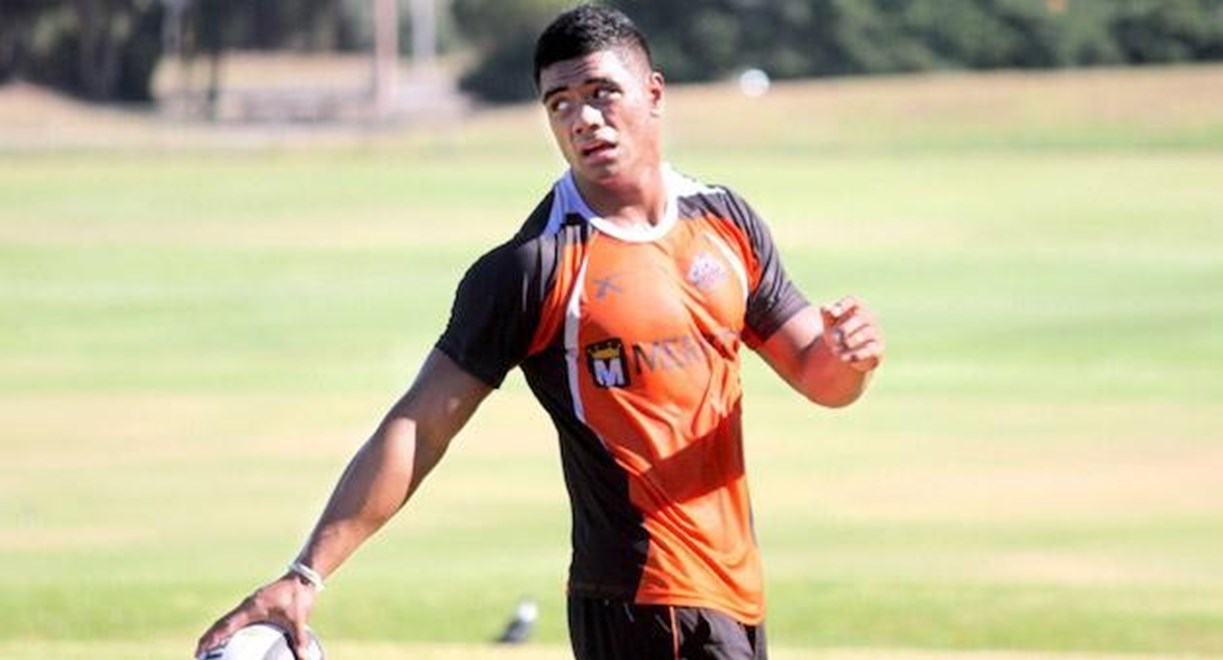 While Setefano Taukafa may not have watched an NRL game in over two years, the former Wests Tigers Under 20s player has returned to the Club motivated to achieve his dream playing in the top grade.
A member of the 2011 NYC squad, Taukafa made the tough decision in September of that year to depart on a two-year Mormon mission based in Adelaide.
"I felt during the season that I had to go," Taukafa said. "It was pretty tough for me to not to follow the guidelines of my contract, but I just knew it was my time."
The 21-year-old outside back has been a welcome addition to NSW Cup training ahead of the 2014 season, with an amazing story to share with his teammates.
"It was two years voluntary work - we would avoid any television, music and just go out there and try to motivate people to have that belief and understanding of God and Jesus Christ," Taukafa said.
"Helping them take steps towards experiencing it rather than just learning it.
"Our main office was in Adelaide and we had the opportunity every six weeks to go to certain areas of Adelaide, Alice Springs or Darwin,"
Of Tongan heritage, Taukafa's decision to embark on his two-year mission was influenced heavily by his upbringing.
"I have three older siblings; my eldest is my sister who served (her Mormon mission) in Melbourne and my two older brothers served in the Philippines," Taukafa said.
"It was hard for the first couple of months, not having Mum or Dad around. That was a learning experience, to be independent and mature towards my future.
"The experience is something that I would like to share with others youths, especially those who haven't had the same lifestyle as me growing up."
While undertaking a Mormon mission was rewarding for Taukafa, the ability to maintain a level of fitness made the transition back into pre-season training less strenuous.
"It was pretty tough what we were doing, everyday you are worn out just from helping others," Taukafa said.
"Door knocking and walking the streets with a suit on was tough enough, but every morning we had 30 minutes to exercise.
"I always had that desire to stay fit, I really watched what I was eating and that has definitely helped me in my return to training."
"The boys have respected and helped me in adjusting back to training; it was tough for the first couple of weeks but now my body is starting to get used to it."
The spotlight has been heavily on Parramatta recruit and close friend of Taukafa, Will Hopoate, who will complete a similar return to Rugby League this season.
While the pair may not have served their Missions together, they are now sharing advice as they both prepare for a long-awaited return to the paddock.
"Will (Hopoate) was a good friend of mine growing up and we have always kept in touch on a regular basis," Taukafa said.
"Serving a Mormon mission was something we often spoke of growing up and we have always been there to support each other.
"Just after New Years I caught up with him, we were able to have a little bit of a laugh about adjusting back into footy together, especially with contact and fitness.
"He is definitely a motivator for myself to keep those standards up and fight through it."
After showing great potential throughout his juniors, Wests Tigers officials were quick to offer Taukafa a contract as his Mormon mission came to an end.
"Towards me leaving my mission, my manager was able to contact me and say that Wests Tigers are opening the door for me to come back," Taukafa said.
"That was really great to see that the Club showed respect for my decision to serve a mission and I'm grateful to take up that privilege."
A lot has changed in the two years since Taukafa last walked in to Concord Oval, with many of his former Under 20s teammates now making a name for themselves in the NRL.
"A big one was Marika (Koroibete), I was his first friend when he got off that plane and I wanted to make him feel welcome," Taukafa said.
"Guys like (David) Nofoaluma, Sauaso Sue and (Curtis) Sironen are playing NRL now and it's great to see.
"That's what has really helped me, just to see the boys that I already know and have that sense of belonging after returning from my mission."
Taukafa's passion for Rugby League did not fade while on his mission, often relying on the people he would meet on the road for updates on the NRL.
"We weren't allowed to watch a full game or anything, but when we were talking to people in Adelaide and Alice Springs we were able to talk footy," Taukafa said.
"It really helped us get to know the people we were talking to.
"Every time I had the chance to get an update I took the opportunity."
Off the field, Taukafa will begin a Bachelor of Health Science at the University of Western Sydney after just recently being accepted.
The Cabramatta junior has set himself a clear goal on the field and will be driven by his passion to inspire others.
"Just like any other kid out there I definitely want to make the NRL," Taukafa said.
"I just want to get the most of this year but also make my mindset helping others and motivating them to take that opportunity to serve a mission.
"If I was able to play first grade it just really shows that the mission really helped me and I can give that advice to the younger ones that with God, anything is possible."