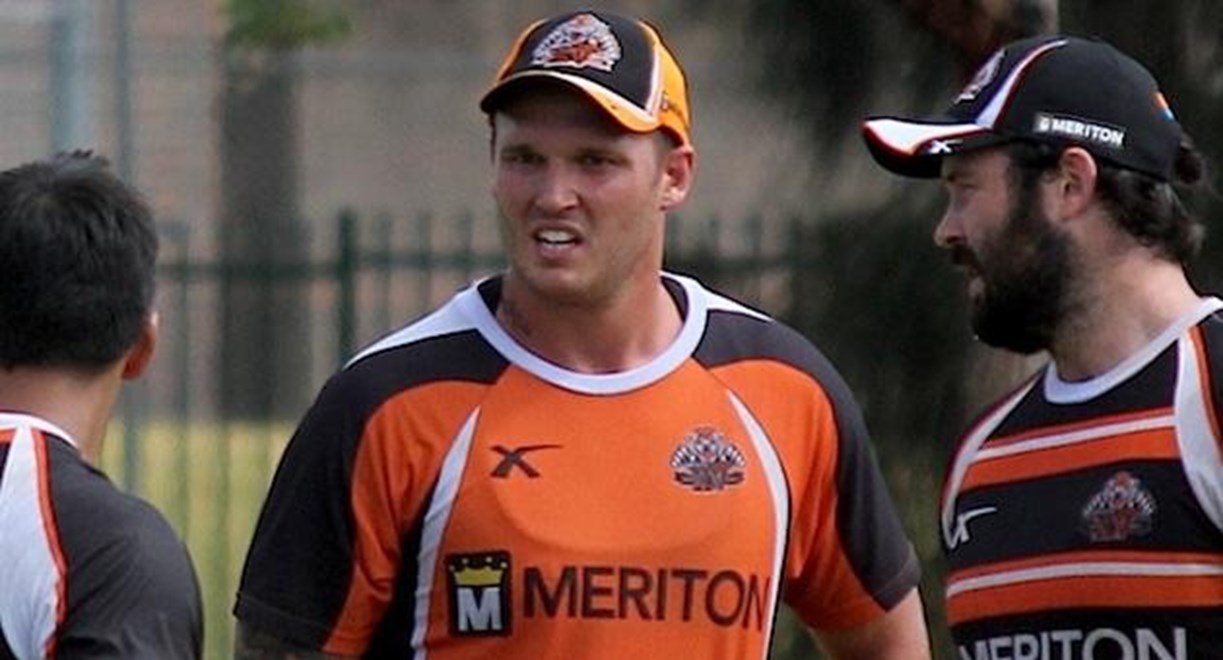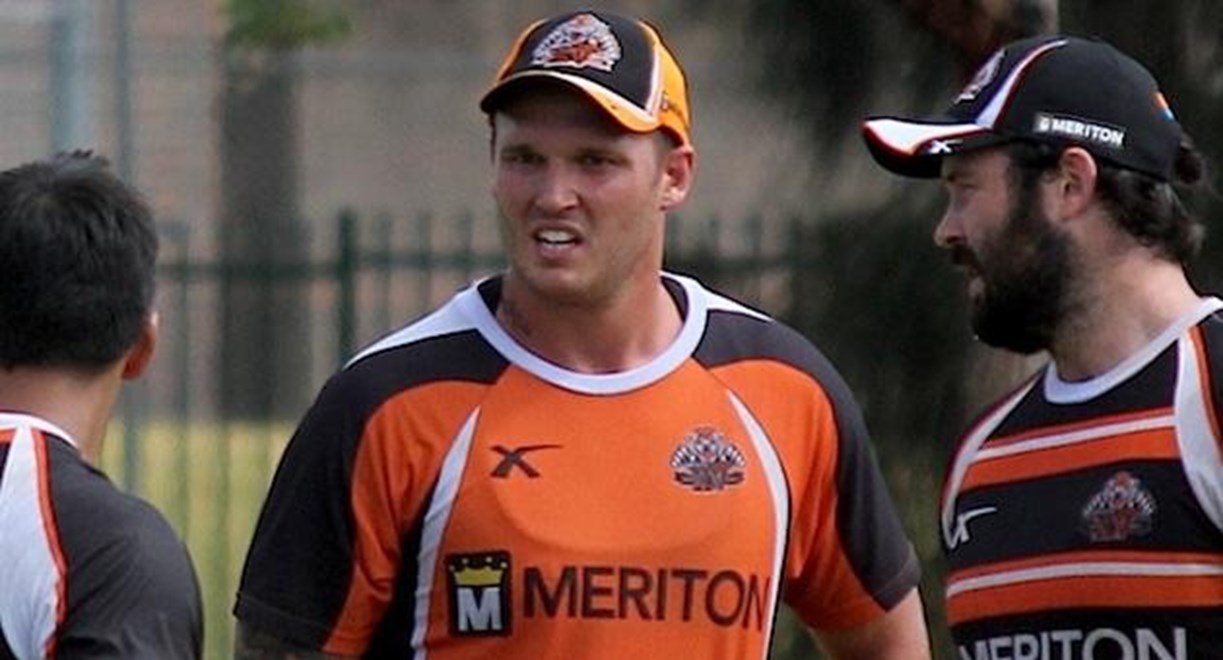 For some Wests Tigers players, tomorrow's night trial against the Penrith Panthers might be just another trial match to kick off just another season. But that won't certainly be the case for 2014 recruit Cory Paterson.
For the hulking forward, tomorrow night's trial is a chance to not only re-ignite his playing career in Australia but also to repay Wests Tigers coach Mick Potter for the faith shown in bringing him to the club and offering him a second chance at making his name in the National Rugby League.
"It's going to be exciting," Paterson said of his debut for the club after a tough training session on Kirkham Oval. "It's something to look forward to."
"Mick's [Potter] been good. He gave me a shot and gave me a chance so I'm thankful for that. I've learned a lot and looking forward to repaying a bit of the faith… Hopefully I can just play my own game and contribute."
With sweat pouring off him as he stands in 35-degree heat, it's almost incredible to think of where the 26-year-old was this time 12 months ago.
Shipped out of Newcastle and struggling to secure a permanent place in the North Queensland Cowboys lineup, Paterson made the tough decision to pack up his life and move halfway across the world to play for Hull KR in the Super League at the end of the 2012 season.
On February 8, 2013, Paterson was still reeling from an opening round thumping by Leeds Rhinos and preparing for a match against the Bradford Bulls that he wouldn't feature in. On January 8, 2014, Paterson will come off the bench and make his rugby league debut for the Wests Tigers.
And despite what many would consider to be a tumultuous career so far, he couldn't be happier with where he's at right now.
"[This is] obviously a very proud club with a lot of history behind it from both sides — Wests and Balmain — and I'm just looking forward to it. The boys have welcomed me well and all the coaching staff…[and now] I just want to contribute to the team and work hard with the boys.
"I'll play anywhere as long as I'm in the team and contributing."
Standing at an imposing 195cm and blessed with tremendous physicality and ball-playing skills, Wests Tigers coaching staff and fans are certainly excited about seeing the former Indigenous All-Star run out on Saturday night — and many more times this season. Paterson proved to be a dynamic force out on the left-edge for Hull in the latter stages of season 2013 and he'll no doubt be looking to do the same again in 2014, albeit on the other side of the world.
And borrow a line from the 26-year-old's favourite movie, Cool Runnings, simply stepping out on to the field is enough to spur him on. Enough to help put a somewhat chaotic past behind him and allow him to focus on "repaying the faith" instilled in him by so many over the years.
It's certainly a unique story worth keeping an eye on this year.