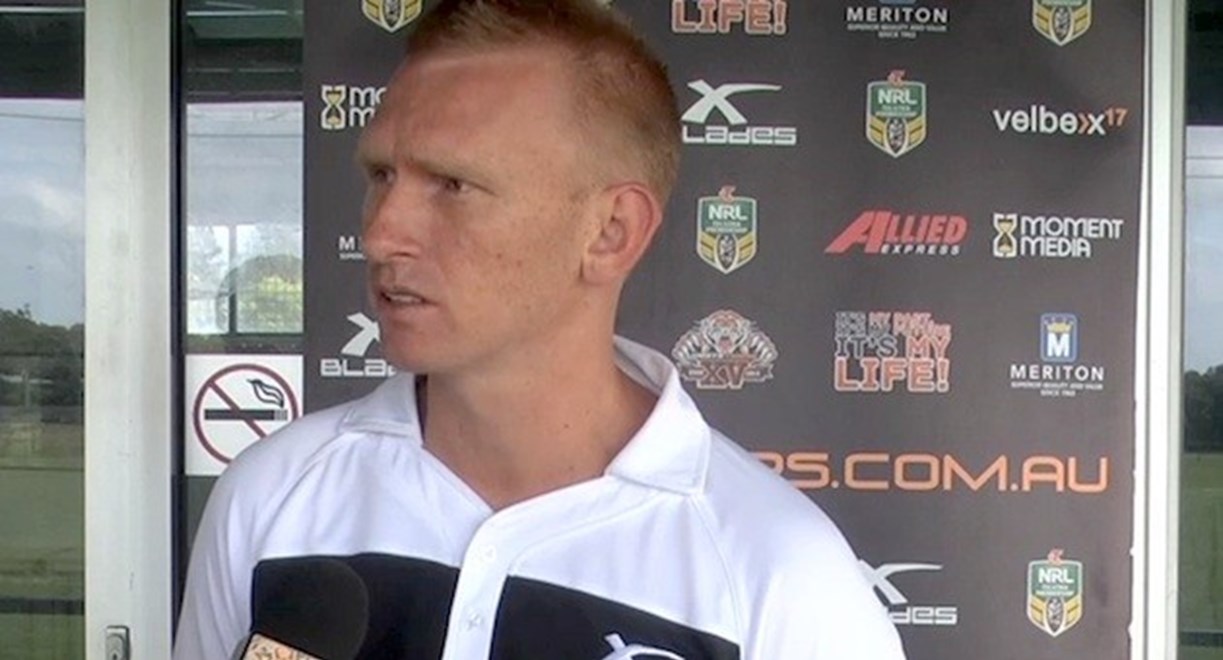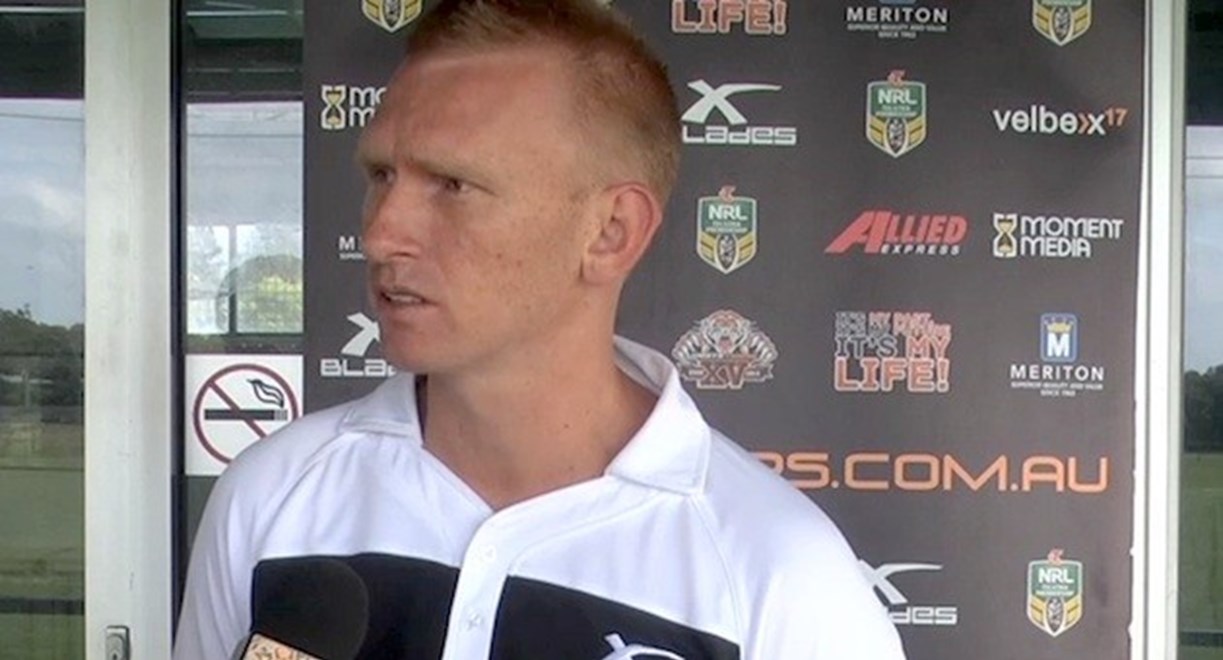 Wests Tigers NYC side will head into the 2014 season on a winning note, defeating Cronulla 36-10 in today's trial match at Remondis Stadium.
With just two weeks to go until the season kicks off, Wests Tigers were impressive in a convincing victory highlighted by the performances of Te Maire Martin, Eli Levido. Matthew Woods and Marion Seve amongst others.
Back-to-back penalties led to a great attacking opportunity early on for Wests Tigers with centre Marion Seve taking full advantage, crossing the line on the right edge. Matthew Woods converted the try for a six-point lead after as many minutes.
It was trouble down the same side for the Sharks just moments later, with Wests Tigers winger Delouise Hoeter receiving a cut-out pass to go over untouched. Woods couldn't convert from the sideline as the score remained 10-0 after 11 minutes.
Woods wrestled his way through some flimsy on-line defence from the Sharks, bagging the four-pointer close to the uprights. Halfback Eli Levido converted the try to make it 16-0 after 22 minutes.
Cronulla halfback Alex Zarounas kicked a 40-20 giving his side a chance to strike back. Just four plays later lock forward Sage Wilder barged his way over from dummy-half with Taylar Garrett converting. Wests Tigers' lead was narrowed to 16-6 after 29 minutes.
Five-eighth Te Maire Martin played a key role in the next try, giving a great ball to centre Nathan Milone who strolled over. Woods converted the try for a 22-6 lead just four minutes out from the break.
Wests Tigers held that lead going into half time and were first to strike following the break with Andrew Kazzi receiving a shot ball down the left edge to crash over. Woods hit the uprights from the conversion, as the score remained 26-6 after 46 minutes.
Cronulla hit straight back with Lachlan Jackson slicing through the Wests Tigers defence in a 30-metre run to the try-line. Garrett missed the conversion for a 26-10 score line after 52 minutes.
Martin had the Sharks defence second-guessing once again, sending over fullback Mason Farrell for a try with a crafty short-ball. Woods converted from near the touchline for a 32-10 lead after 61 minutes.
With just seconds remaining on the clock, Wests Tigers put it through the hands finding an open Tom Satterthwaite in the left corner. Levido missed the goal, with a final score of 36-10.
Wests Tigers will now turn their focus to the Round 1 clash against St George Illawarra at ANZ Stadium in a fortnight.