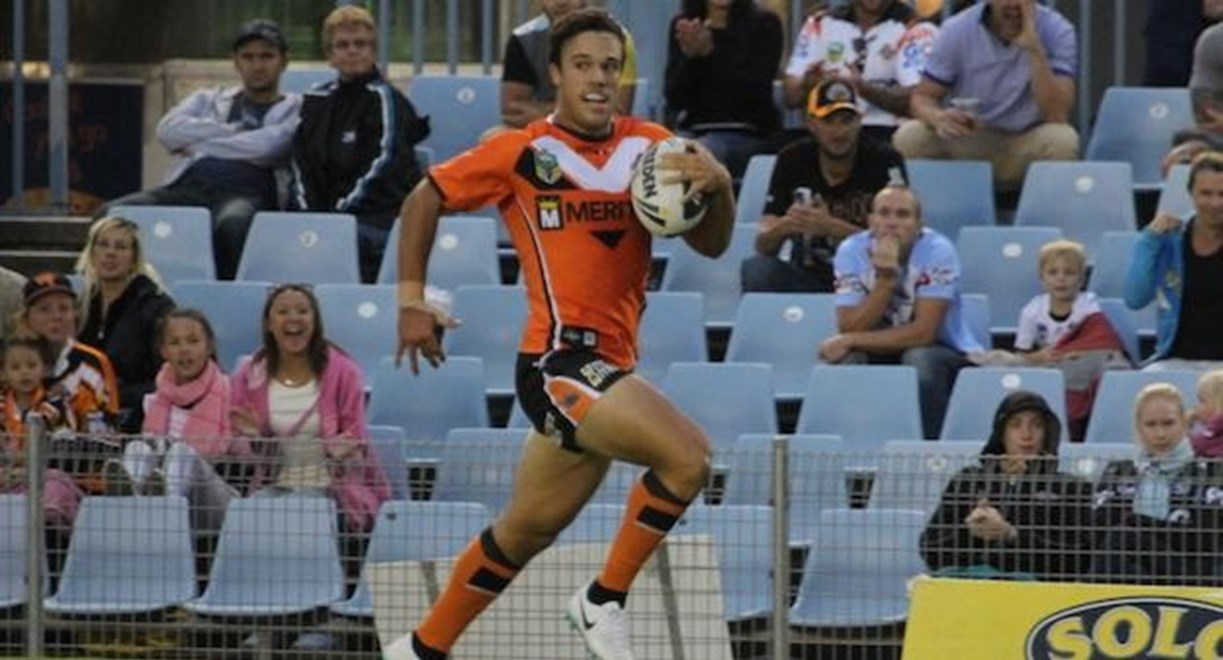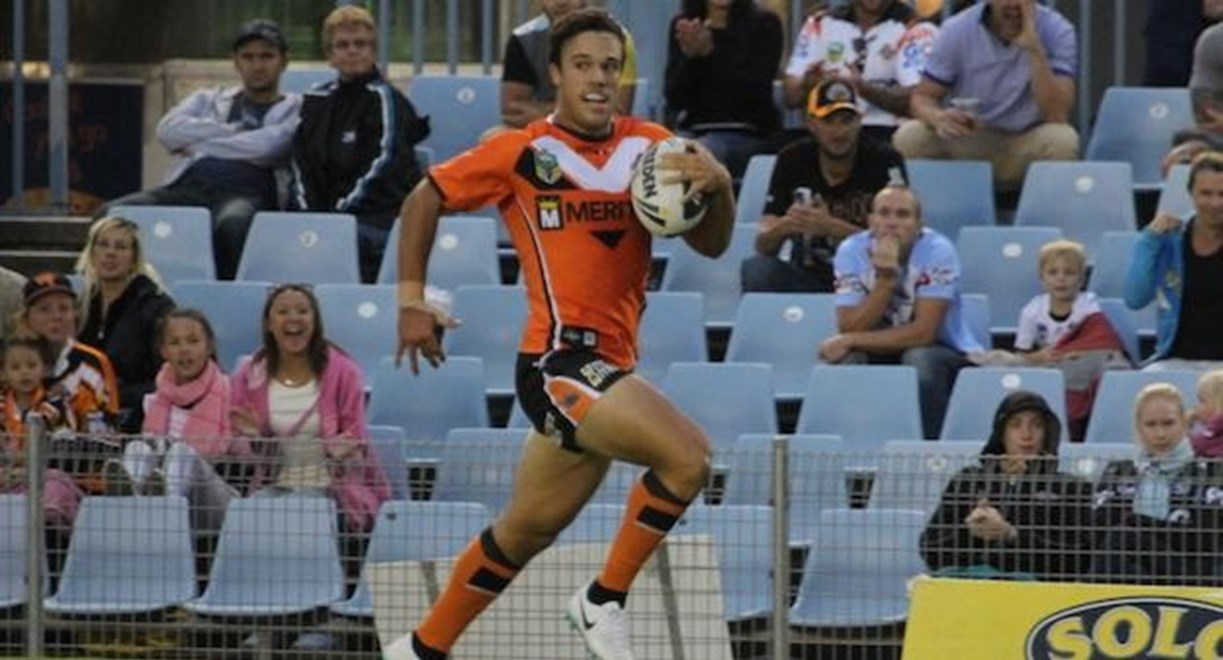 Everyone, it seems, knows who Luke Brooks is. His name is on everyone's lips heading into season 2014.
Anyone would be awestruck by the pressures to succeed that Brooks is now facing. Many would struggle to comprehend how great the weight of expectation is; few would be unable to live up to it at all. And while there's no doubting that the former Holy Cross playmaker is daunted by the hype on many levels, at the same time, there's also a special sort of confidence in Brooks.
A confidence that allows him to take it all just one game at a time.
The 19-year-old made his first appearance for the club last weekend against the Cronulla Sharks, the final trial match before the start of the NRL season, since suffering an injury in the club's NYC finals campaign last year. Like expected, the halfback came under plenty of scrutiny both on and off the field, but he handled it perfectly as the club headed to a 28-22 victory, their second trial victory from as many games this pre-season.
"Yeah, it was good just to be back playing," said Brooks during the week. "I think it had been three or four months since I last played so it was good to get back out there."
Brooks played around 60 minutes in the No. 7 jersey and while the nerves were no doubt present at some level, you couldn't tell. He was strong in defence, strong with his kicking game, and picked up the opening try of the match after running 85 metres from an intercept close to his own goal-line.
"It looked like they were going to score," laughed Brooks as he recalled the moment. "But then they just threw it straight to me instead.
"I didn't think it'd make it [the length of the field] actually. I was blowing a bit there."
Of course, like any player, there are still aspects of his game to be worked on, and Brooks is under no illusions of the improvements that he has to make both on and off the field.
The local junior highlighted his communication on the field and his ability to both take control but also step back as the biggest aspects of his game that he is looking to improve on this season, and pinpointed the senior members of the squad as crucial in making that happen.
"It's good to have the senior guys around you because they help you out a lot," he said. "If I'm struggling, they'll just take over and get the team around the park. Braith [Anasta] is good because he tells me when to inject myself and when to let it go, so it's very helpful.
"We've been working hard on my defence this pre-season — just reading the defence and getting my body in front to make tackles on the big boys. It's good having guys like Chris Lawrence and Pat Richards outside me to help me out in defence a lot."
You won't find Brooks himself gazing any further down the path than the club's Round 1 game on Sunday, March 9 against the only team that he's ever played against in first-grade — the St. George Illawarra Dragons.
"This year, I just want to play consistent footy and do my bit for the team," he said. "If I do that every game, hopefully the team goes well."