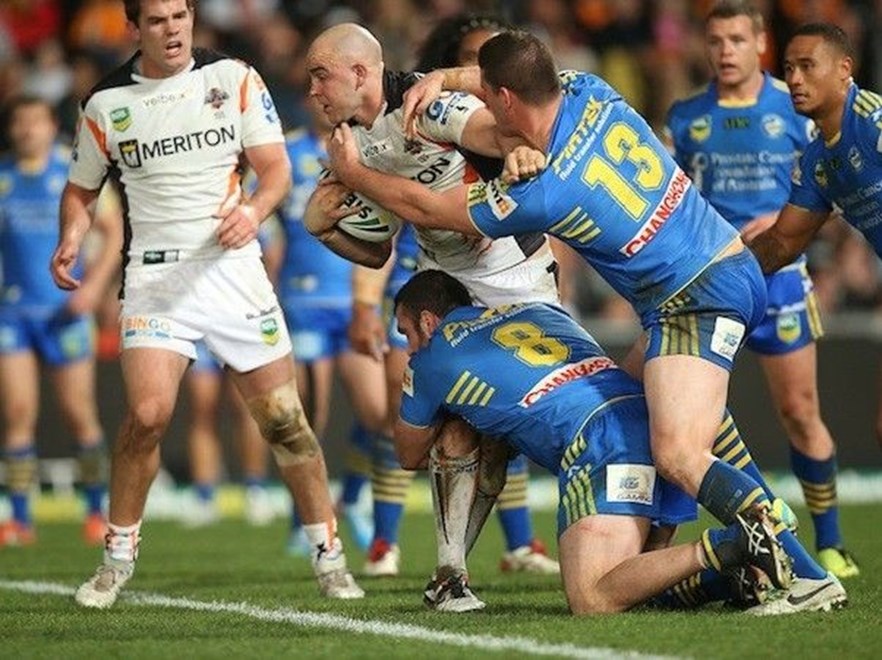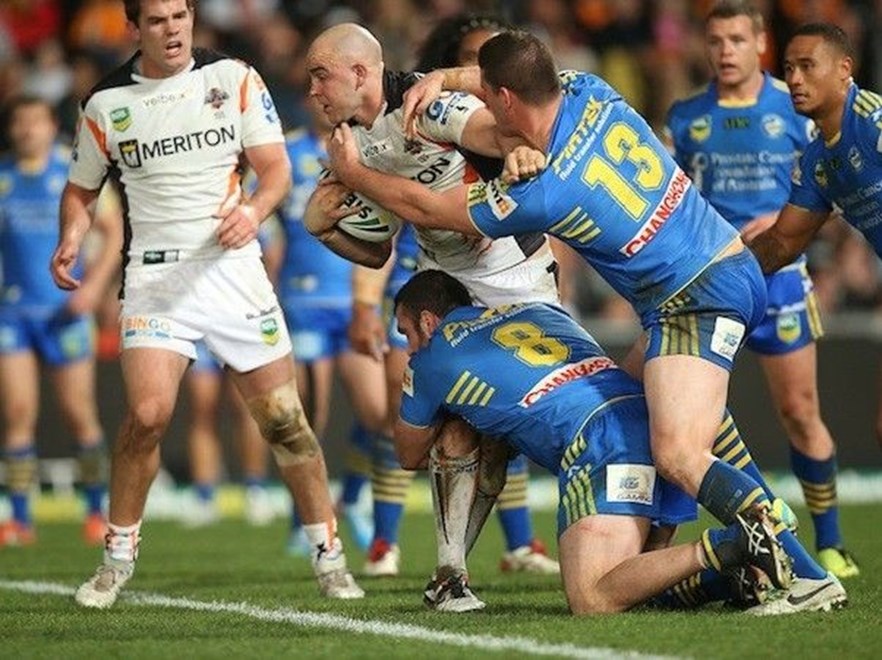 Liam Fulton doesn't tend to take too many things seriously.
A noted club funnyman, Fulton is seemingly always laughing or joking with his teammates, but whenever he speaks about the disappointment of 2013 and the club's plans for 2014, you won't find a more serious or determined man than the 29-year-old Fulton.
"First and foremost," he said, "I won't be happy if we don't make top eight. Not playing semifinals last year was pretty disappointing with the squad that we had."
Having picked up the club's Best and Fairest Award as well as the Player's Player Award last year, Fulton is coming off a successful season that also included a new three-year deal.
Unfortunately, the off-season ended with him sustaining a number of injuries — a pectoral injury the most serious of those that he's dealt with for most of this year's pre-season.
But the light at the end of the tunnel is rapidly approaching, with Fulton himself giving the green light for a probable return to action in R1 against the St. George Illawarra Dragons.
"Yeah, I should be sweet [for a Round 1 return]," he said confidently.
"I've been training hard and had a hard session today and I pulled up pretty good so I'm just looking forward to getting through to next week and playing again. I've done a lot of hard work with the rehab staff, Peter Mousse and Luke Portese, and I'm now feeling pretty good."
"It's definitely been a long time between drinks!"
With over 150 games for the Wests Tigers under his belt, and one of the four remaining players from the club's maiden premiership in 2005, Fulton knows that his experience — having been through both the highs and lows of first-grade football — as well as his easy-going nature have made him a leader-type figure amongst a relatively young forward back.
"I'm always happy to have a talk to them," he said.
"Players like young Curtis Sironen are coming through, we always have a chat about different kinds of things, different plays and the like, just a general friendship I suppose, talking about things both on and off the field with him.
"With all the young guys coming through, the senior guys are always happy to help everyone, even if that means pulling some of the space cadets back into line," he laughed.
Having been there in 2005, Fulton knows all too well how a young group can come together and, with a slight twinkle in his eye, suggested that this year's young squad could well surprise again.
"We've got some good young local kids coming through this year and I think we're definitely going to be on this year from where we were last year."
"We'll definitely surprise some people this year."