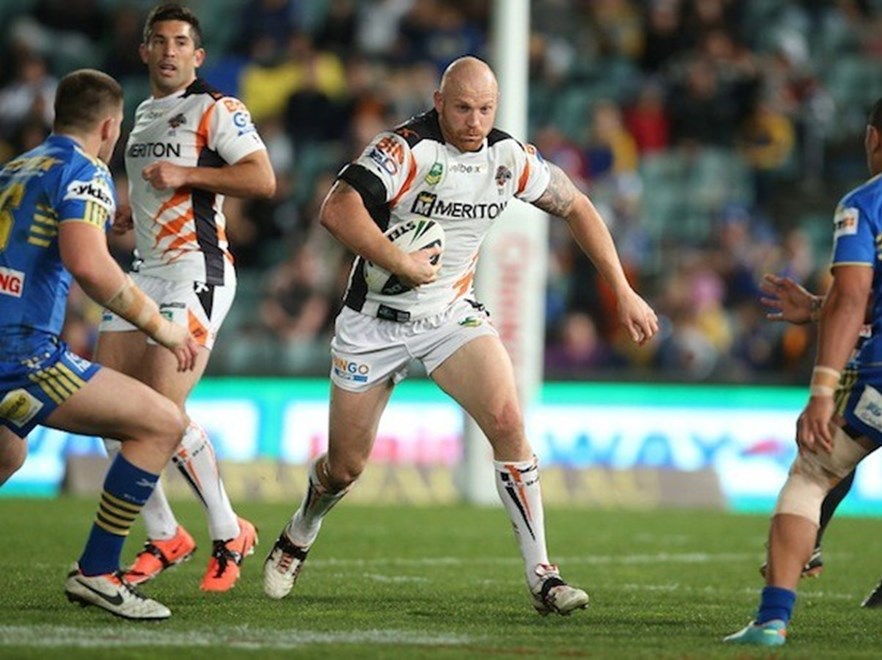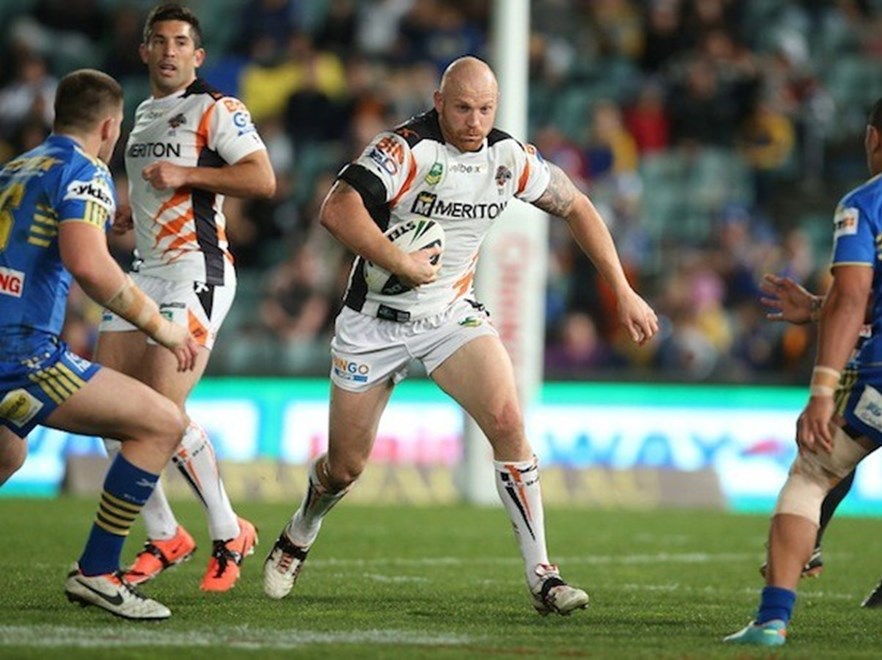 Keith Galloway knows the doubters exist. He knows that many critics have all but written the Wests Tigers off as a top-eight contender this season once again.
And the former Australian international is out to prove them all wrong in 2014.
"I think it's good that nobody really rates us this year," said Galloway during the week.
"I remember a couple of years ago we'd made the semis two years in a row and heaps of people had tipped us to the win the competition, so there was a heap of media and pressure on us — look how that turned out.
"I suppose now the media don't really expect us to go well this year, so it's actually a good thing for the club to use to use this year."
"A lot of guys here have some points to prove after last season," he said.
Galloway includes himself in that list after failing to pick up regular first-team action last year due to a string of injuries. A torn pectoral muscle in just the second week of the year hampered him for a large portion of the season, before a toe injury at the latter part of the year saw him miss the chance to play for Scotland in the 2013 Rugby World Cup.
The good news, though, is that the powering forward on the mend, and is using his frustration of not playing last season to spur him on to a quick recovery.
"It's been pretty hard going through recovery, it was particularly frustrating before Christmas because there wasn't much I could do," recalls Galloway.
"I've had a bit of a run with injuries over the past couple of years but fingers crossed everything's sweet now, I've been running about a month now [after having toe surgery], and I'm really looking forward to starting the year as soon as I can."
At 28, the former Australian Schoolboy might not seem as a veteran in the eyes of many, but especially in a young Wests Tigers squad, Galloway is easily one of the more experienced players, having made over 130 appearances for the club since joining in 2006. Throw in three seasons at Cronulla and Galloway is suddenly in his 11th year of NRL football, a career that has also included State of Origin and Australian international appearances.
Galloway understands how important his role in the squad is working alongside younger forwards such Nathan Brown and even Aaron Woods, and relishes the chance to do so.
"I suppose I've got a fair bit of experience, this being my 11th year playing in the NRL," he said. "If any of them [the younger forwards] need any tips or pointers or any help with their game, us older blokes are always there to help them out."
Yet the relationship is far from a one-way street according to Galloway, who spoke of how important the young guys are in spurring him and the whole team on towards success.
"I get a lot out of the young guys as well, they're very enthusiastic and they pick us old fellas up when we need it. Everyone gets along well here and we all train hard together."
"It's a very enthusiastic squad, so I think we'll go pretty well this year.