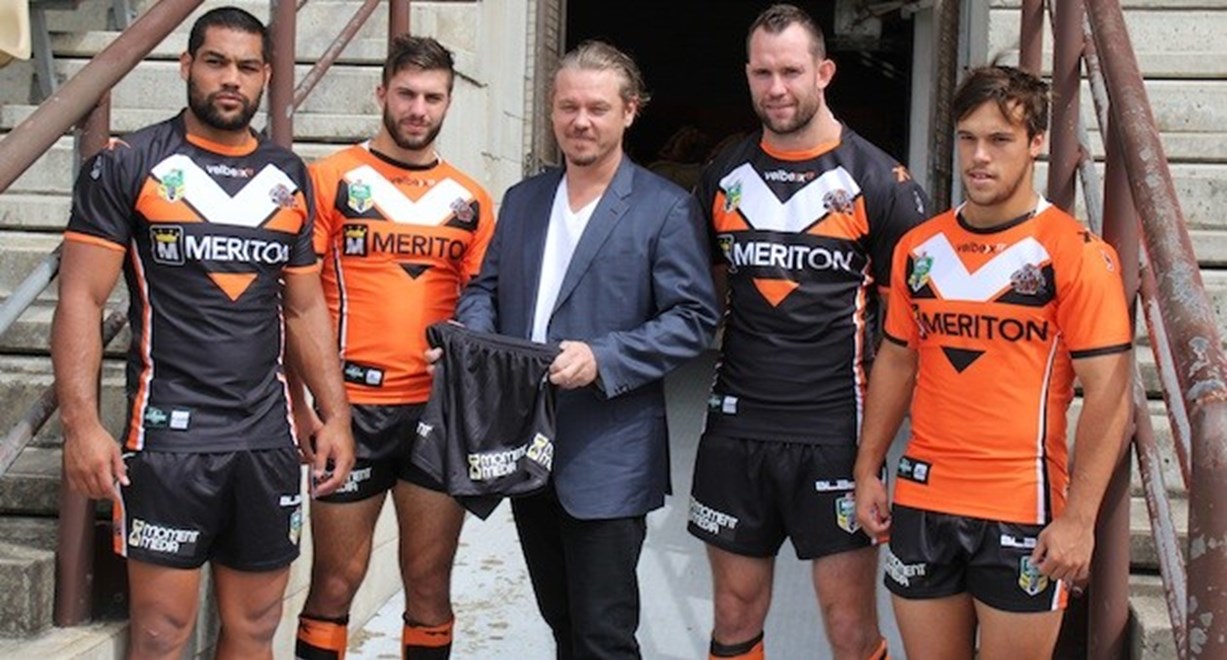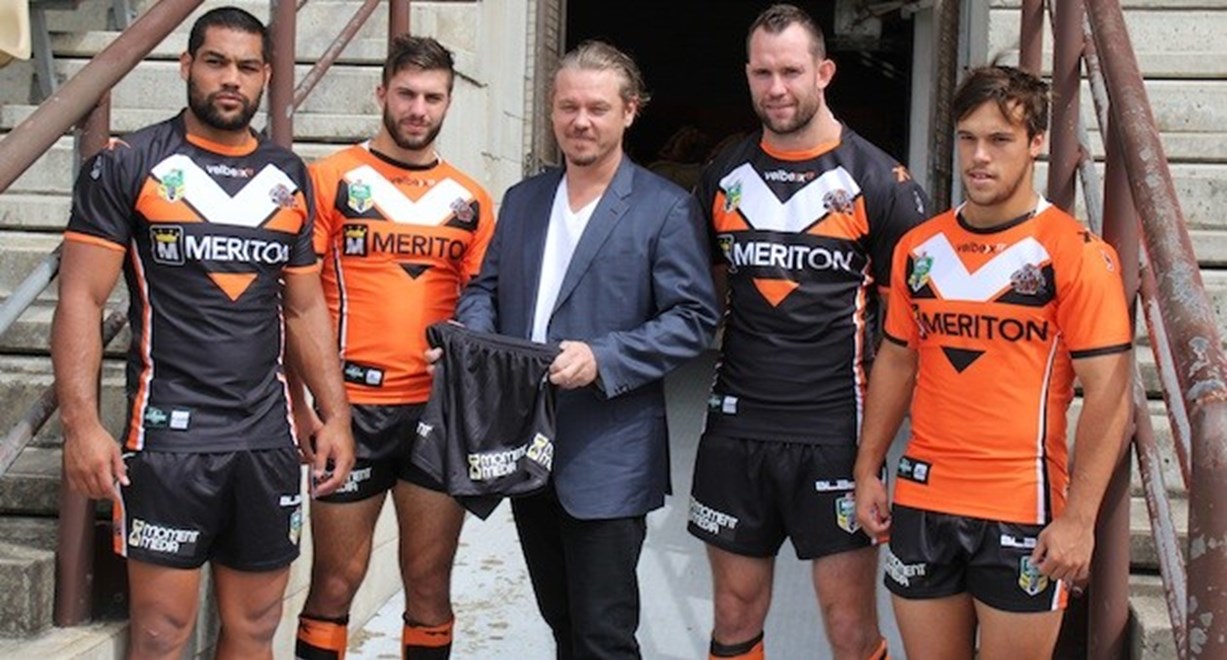 Wests Tigers are pleased to announce that Moment Media has upgraded its involvement in the club for the coming season.
Moment Media, who featured on the back of Wests Tigers playing shorts in 2013 through subsidiary Yuuzoo, has increased its presence for 2014.
For the coming season Moment Media branding will feature on three panels of the Wests Tigers playing shorts.
Moment Media is a leading digital agency that specialises in managing all aspects of a client's mobile, social, payment and content issues.
Included in Moment Media's platforms is YuuZoo, YuuPay, local.mobi, The Masses and Nezii.
Wests Tigers CEO Grant Mayer said that it was great to see a brand such as Moment Media increase its involvement in the club.
"I'd like to thank Moment Media and Ron Creevey for increasing their support of the club in the lead up to the 2014 season," said Mayer. "Ron has been a long-time supporter of the club and it's great to see the Moment Media brand feature prominently on Wests Tigers' playing shorts.
"The club is also excited to be working with Ron and his team on a number of exciting digital initiatives which have been designed to give Members and fans an insight into the day-to-day running of a football club," he said.
Moment Media Founder and CEO Ron Creevey said, "I'm thrilled to be able to support my favourite team. Wests Tigers were one of the first sports teams in the world to launch a full social network solution on all platforms with my company YuuZoo and we look forward to sharing their success on and off the field with all Wests Tigers fans."
Wests Tigers Members and fans should keep an eye on www.weststigers.com.au for information on the digital initiatives over the coming weeks.