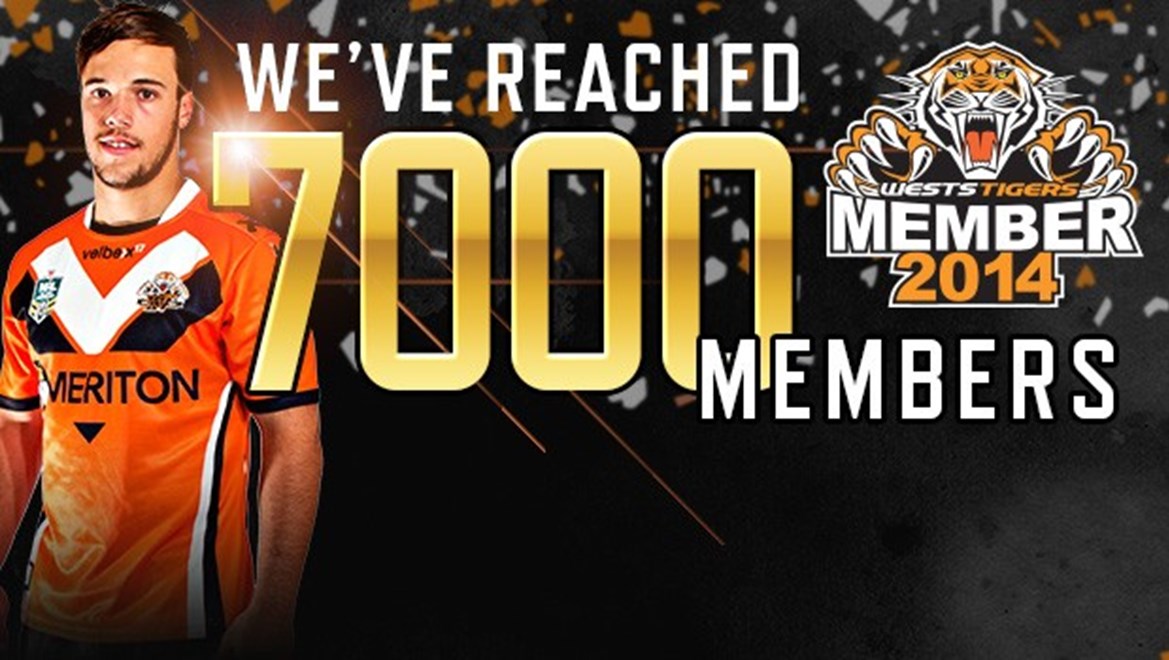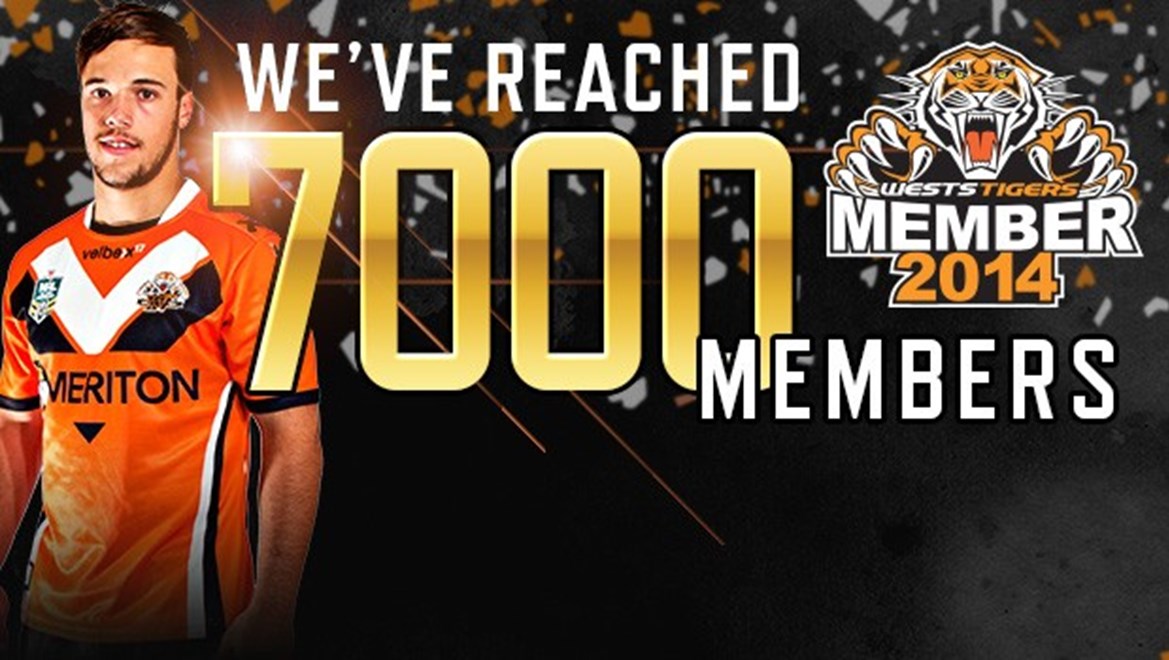 Wests Tigers are pleased to have reached the 7,000-member mark for season 2014 — an important milestone for the club as they embark on a big year moving forward.
With over 1,000 new members joining the Club in the last three weeks, the Wests Tigers have grown their total membership by over 15 percent in that time — an increase not matched by many other NRL clubs in that time period.
Wests Tigers CEO Grant Mayer thanked members who have already signed up for 2014, and urged fans to continue to throw their support behind the club by becoming a member.
The Club is offering a number of great membership packages this season — including a very popular $50 ANZ membership that gives access to all Wests Tigers' games at ANZ Stadium this year — and encourages all fans to take advantage of this great offer.
In addition to this, the NRL have also announced free public transport to and from ANZ Stadium this year as well as free Wi-Fi at the venue, making these memberships even greater value for fans heading to the game.
The Wests Tigers will play their first home game of the 2014 season at ANZ Stadium on Friday, March 21 at 7:40pm against the South Sydney Rabbitohs.
For more information on all our membership packages, click here.