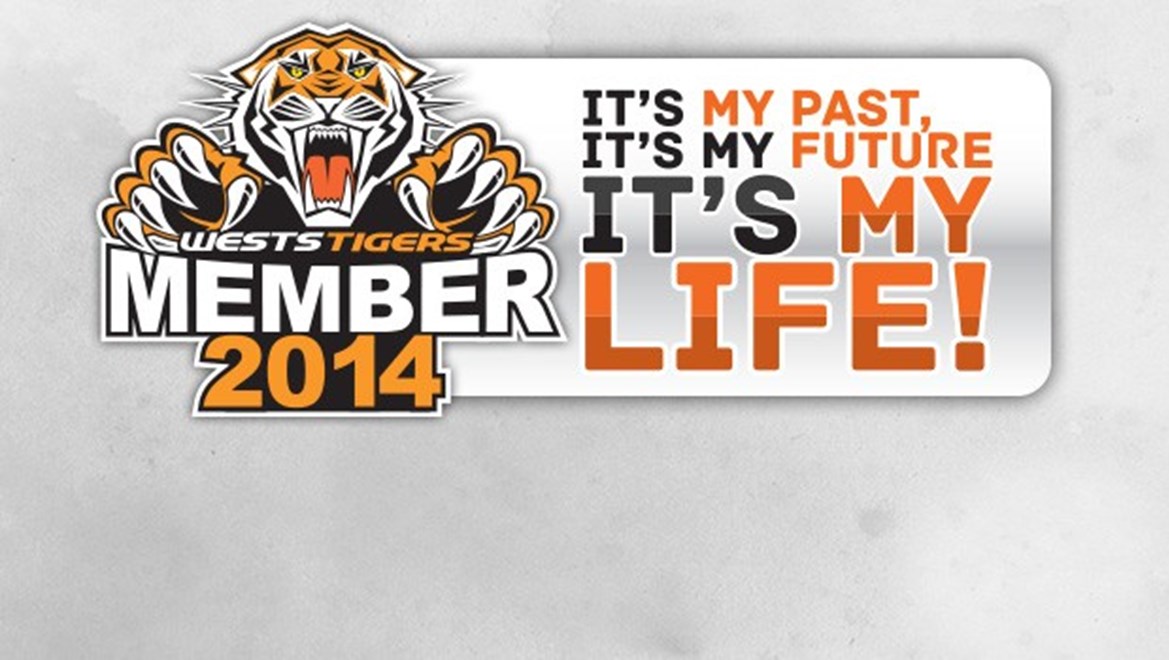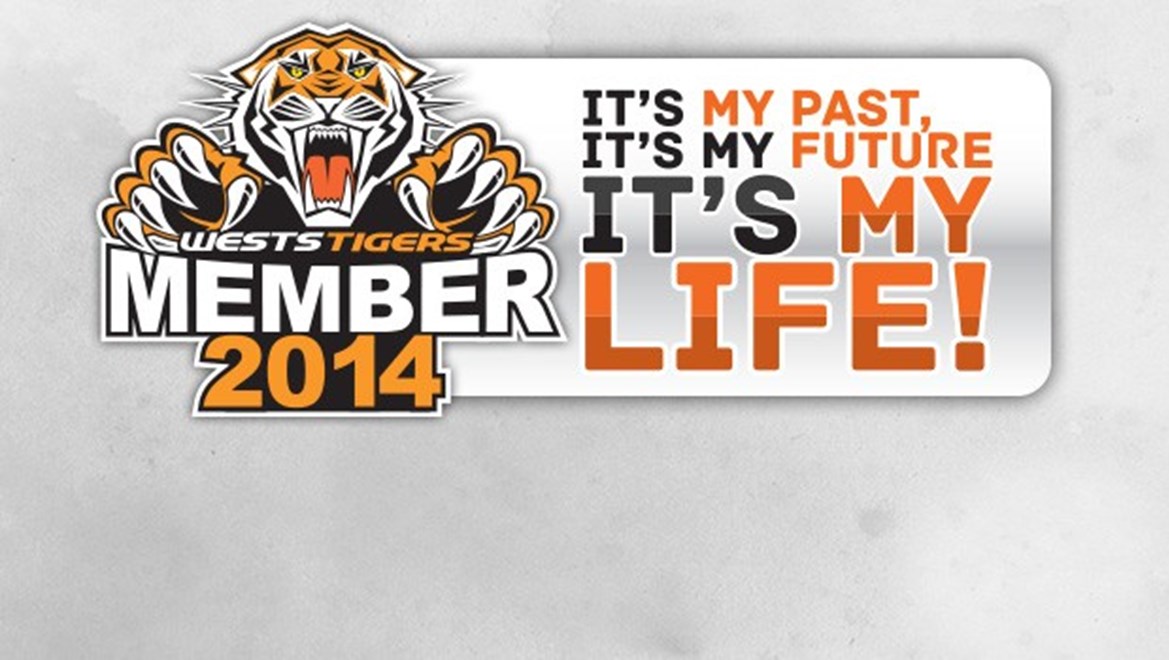 Wests Tigers want members present at ANZ Stadium on Friday, March 21 when they take on the South Sydney Rabbitohs in their first home game of the 2014 NRL Season.
Read on for the latest member details ahead of the Round 3 clash, including travel information for members that may still be waiting for their packs to arrive.
MATCH DETAILS
Date: Friday, March 21, 2014
Gates Open: 5:15pm
NYC Kick-off: 5:20pm
NRL Kick-off: 7:45pm
VENUE DETAILS
Venue: ANZ Stadium, Sydney Olympic Park
Address: Edwin Flack Avenue, Sydney Olympic Park, NSW, 2127
Contact: (02) 8765 2000 OR admin@anzstadium.com.au
If you have not received your membership card, you can still gain access to the ground using your membership. Please contact the membership team on (02) 8741 3300 or membership@weststigers.com.au so we can arrange for a paper ticket to be sent via email or collected at the ground for you so you can come and support the boys!
Membership Enquiries

The Wests Tigers membership team will be located inside and outside the venue. For any issues regarding entry to the venue, please see the membership teams located on the Western Side near Gate J/K or on the Eastern Side near Gate C/D.
Once inside the venue, please see the membership staff located at the membership services office behind merchandise at Aisle 127 for any questions or issues.
Membership Seating
Gold and Silver member seating is located on the Western side of the ground. To access your allocated seats, please use Gate K (opposite P1 carpark).
Bronze (General Admission) members can access the stadium through Gate K and sit anywhere within the General Admission areas (Aisle 111-127 and Aisle 134-146).
Members Only Terrace
This is an exclusive Members Only bar located at the N/W Terrace near Aisle 127. Please show your member card or ticket for entry to this bar.
Food and Beverage Discount
Members can receive to a five percent discount at any food or beverage outlet inside ANZ Stadium by showing their member card upon purchase.
Merchandise
Merchandise will be available for sale inside the venue at Aisles 104 on the Eastern Side and Aisle 127 on the Western Side of the ground.
Become a Wests Tigers member by 12:00pm, Thursday March 20 and go in the running to win a trip to New Zealand! Click here for full details on how you can win this great prize!

Transport Information

Parking
Members have access to discounted parking for all home games at ANZ this year. This can only be purchased on the day by showing your members card to the ticket booth attendant.
Free Train Travel
All members have access to free train travel to and from ANZ Stadium.
Please show your member card or explain to train guard that you are a member and are still waiting on your park to come and you will be ushered through.
Supporters Bus
Two buses will be on running on Friday to the match.
· Bus 1 — from Wests Campbelltown direct to ANZ
departs 4:00pm (Members $25, Non-Members $30)
· Bus 2 — from Rozelle (behind Old Balmain Leagues Club) via Wests Ashfield to ANZ
departs 4:15pm Rozelle, 4:30pm Wests Ashfield (Members $15, Non-Members $20)
Fun for the Family

Kids Zone
Kids Zone is a new addition to 2014 Wests Tigers home games at ANZ Stadium, located inside the venue in the South Western Terrace near Aisle 133.
Activities available include a jumping castle, face painting, player autographs and other kids activities. This will be available from the time gates open until kick-off of the main game.
Kids Come and Try Clinic
The clinic will be located on the practice green on the Western side of the stadium opposite Gate J/K. This will run from 5:15pm until kick-off of the main game.
Flags, Banners and Instruments
Wests Tigers welcomes fans to bring their flags, banners and instruments to the game on Friday night, but all large flags and banners as well as all instruments must be registered with the club before 12:00pm on Thursday, March 20 to be allowed into the stadium.