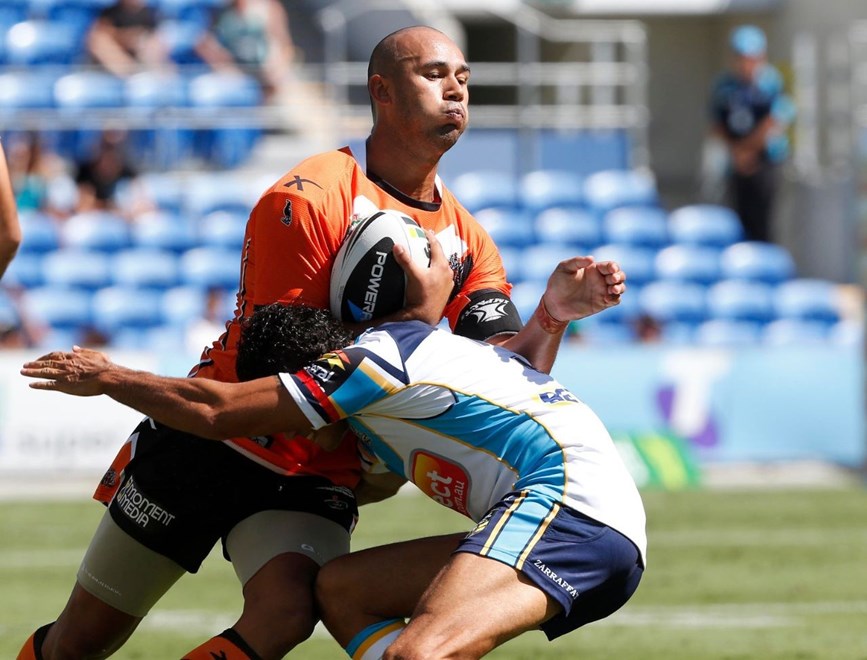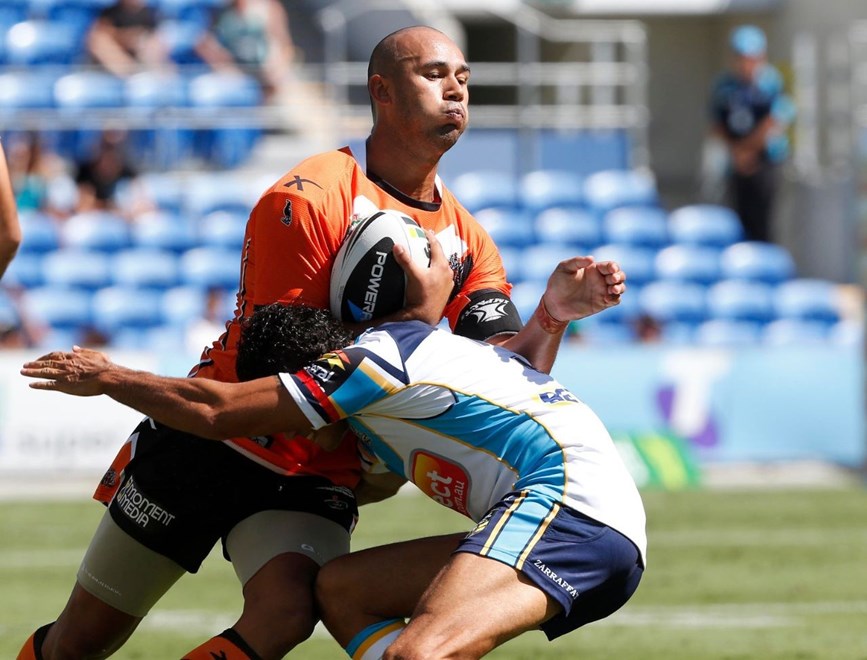 Having made his name across four clubs, two continents, an international series and over 100 domestic rugby league matches already in his career, Wests Tigers centre Keith Lulia knows the dangers that lie in looking at success week-by-week.
Despite a crushing win over the Gold Coast Titans at home and a statement victory against a South Sydney side billed by many as competition favourites, the 2014 recruit spoke of the Club's need to play consistent football — focusing more on their goals for this year.
"That's the thing," said Lulia after training this week.
"We've only got two wins this year — two wins from three games."
"We don't want to get ahead of ourselves at all; it's only been three games."
"We just want to keep the consistency and focus on what we've got to do."
Not a member yet? Click here to sign up for season 2014 and support your club!
Having moved to the club over the off-season following a stint in English Super League at Bradford (spending time with current coach Mick Potter), the 26-year-old has settled well into his new home at Concord, and is quickly finding his feet again despite the game changing since his last NRL appearance for the Newcastle Knights in 2011.
"This is my fourth club I've been to do I know what to expect coming into the club.
"I was pretty comfortable coming here because I knew Mick [Potter] and had gotten along well with him back at Bradford. All the boys were really welcoming.
"The start of the season has gotten off really well for me… I'm liking being back [in the NRL].
"A few rules have changed since the last time I was here; the game's a lot faster now and the speed of the game is a lot quicker.
"It just takes time to adjust to the speed of the game.
"My first game [against the Dragons], I was a little bit dusty getting used to it again and getting the cobwebs out, but I'm getting better and hopefully I can keep it going that way.
"Hopefully I can hold my spot in the next few games."