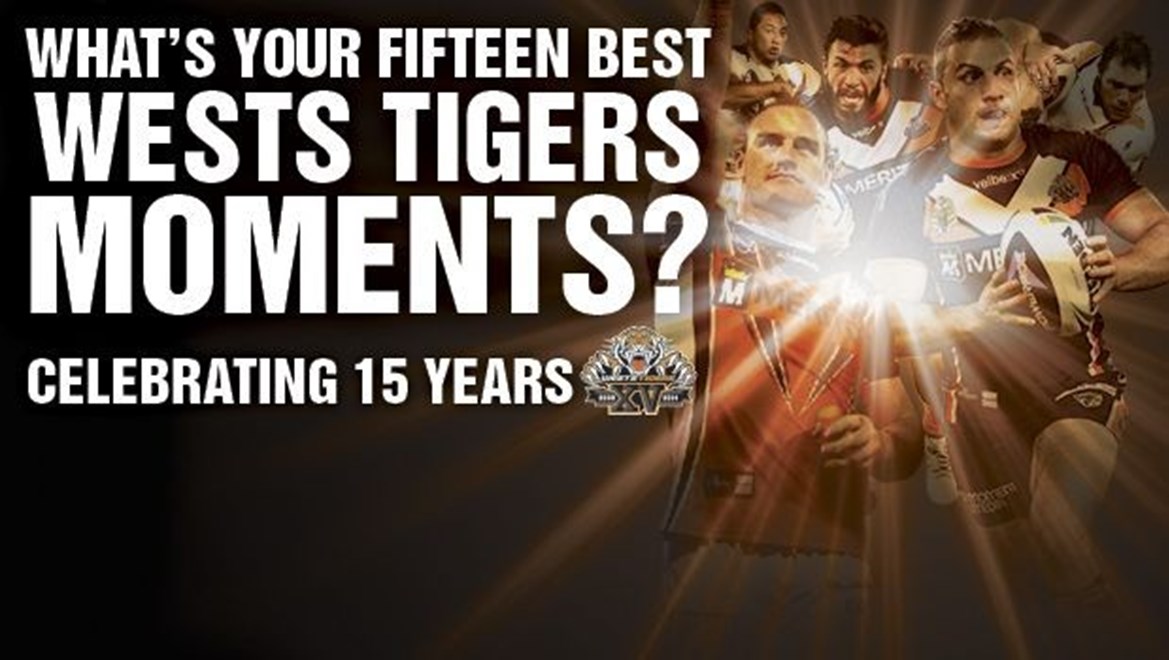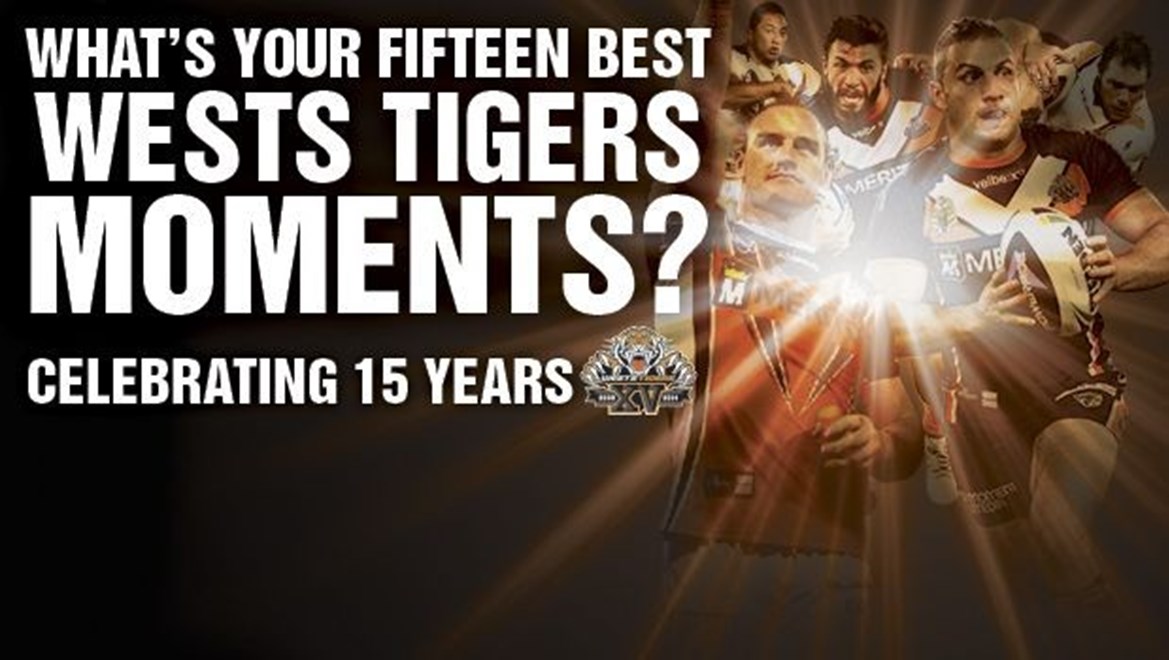 Wests Tigers are asking Members and supporters to help in the search for the 15 top moments of the first 15 seasons in the NRL.
As the Club continues its 15 year celebrations Members and supporters are being given the opportunity to suggest their top moment since 2000.
Not a member yet? Click here to sign up for season 2014 and support your club!
Wests Tigers players have taken to the field 353 times with plenty of standout moments over the years. In the lead up to the Club's 15th Anniversary match against the Brisbane Broncos on May 24 at Campbelltown Sports Stadium, Wests Tigers will be counting down the Club's top 15 moments since 2000.

Members and supporters can suggest their favourite moment in three ways:
1. By commenting on Facebook posts at www.facebook.com/WestsTigers.com.au
2. By emailing 15years@WestsTigers.com.au with their top 15 moments
3. By replying via Twitter to @Wests_Tigers using the hashtag #15moments.

Nominations close at 5pm Wednesday 3 April, with voting for to begin shortly after that.