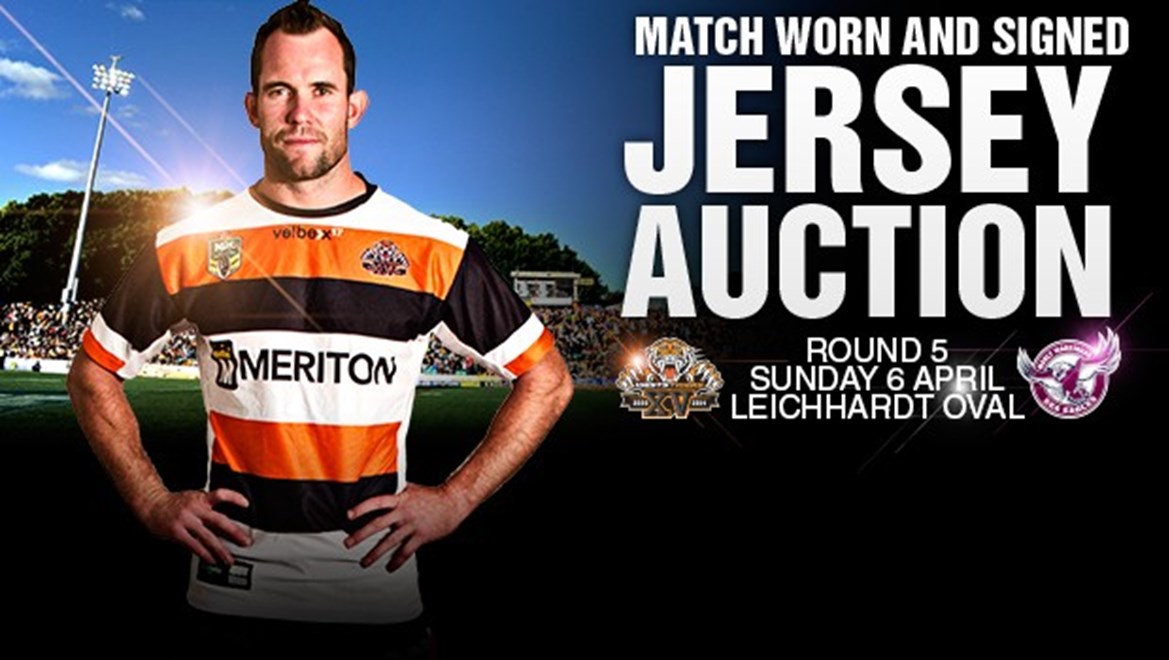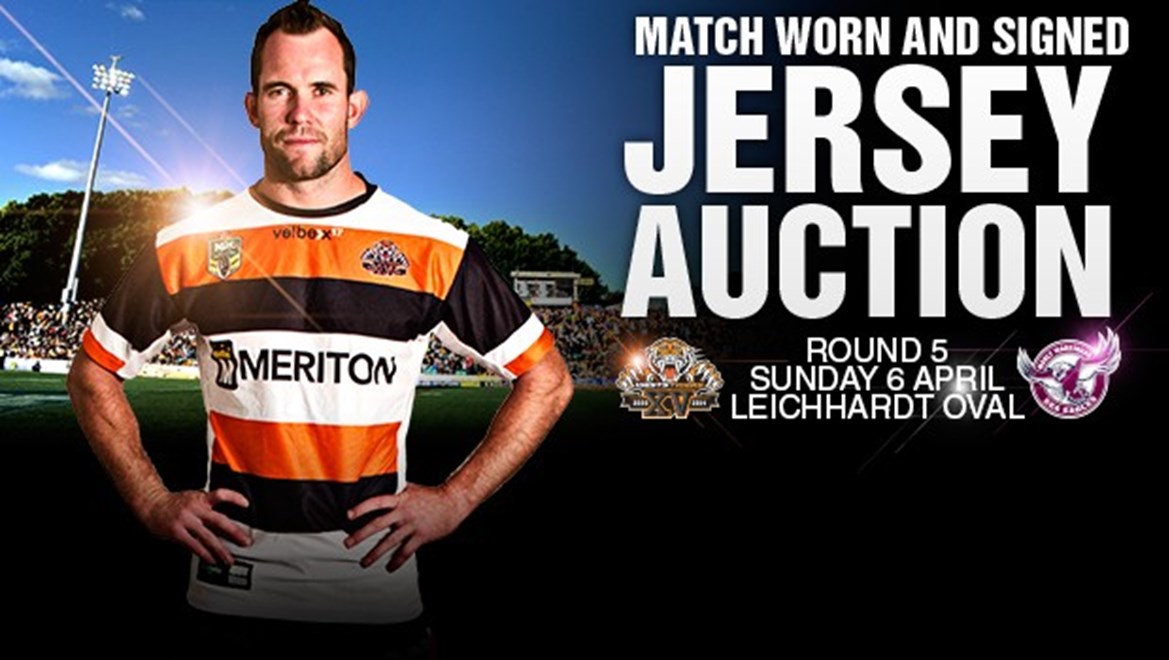 Wests Tigers are providing their members and fans with the chance to secure an exclusive team-signed and match-worn Heritage Jersey from this Sunday's game at Leichhardt Oval!
Wests Tigers take on Manly-Warringah Sea Eagles at Leichhardt on Sunday, April 6 at 3:00pm, which will be the first time that the jersey has been worn by the NRL team.
The jerseys from all 17 players who play on the day will be signed by the entire team and will be available for auction until 10:00am on Saturday, April 12 via the link below.
Click here to get your exclusive team-signed and match-worn Heritage Jersey!
Jerseys are available for auction now, but player names and numbers won't be confirmed until kick-off on Sunday, when the final team and playing numbers are known.
Should a player play in a different jersey (such as 18 or 19), that jersey will replace the corresponding jersey that was not worn.
For example: if Robbie Farah plays in jersey 18 instead of 9, jersey 18 will be signed and available for auction and not 9 given that he wore jersey 18 in the game.
The strip is the first ever Wests Tigers heritage jersey, and is designed in a similar way to that of the Team of the Century jersey, which was revealed by the Club in 2004.
Wests Tigers' Holden Cup and NSW Cup teams will wear the Heritage Jersey as their predominant jersey throughout the entire season.
If you want to grab your slice of history but don't want the auction, you can still get your own Heritage Jersey by visiting our online Roar Store or either of our GearZone stores.
The jersey will also be available for purchase at any Wests Tigers games throughout 2014.
Want the first ever Heritage Jersey but not the auction? Click here for more!