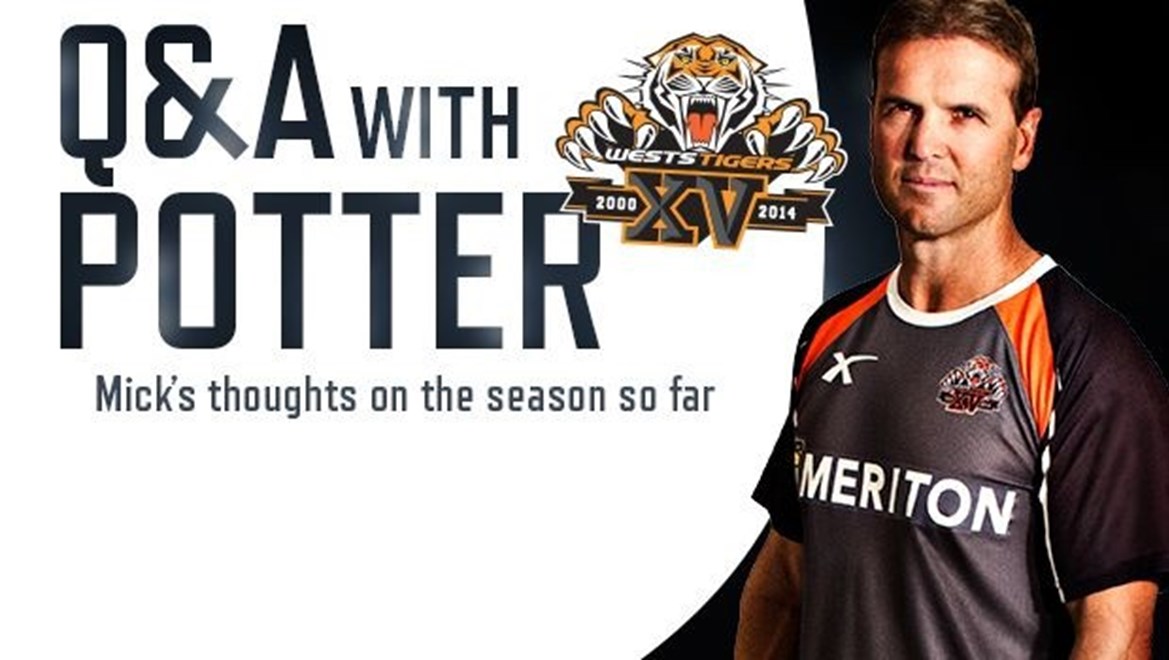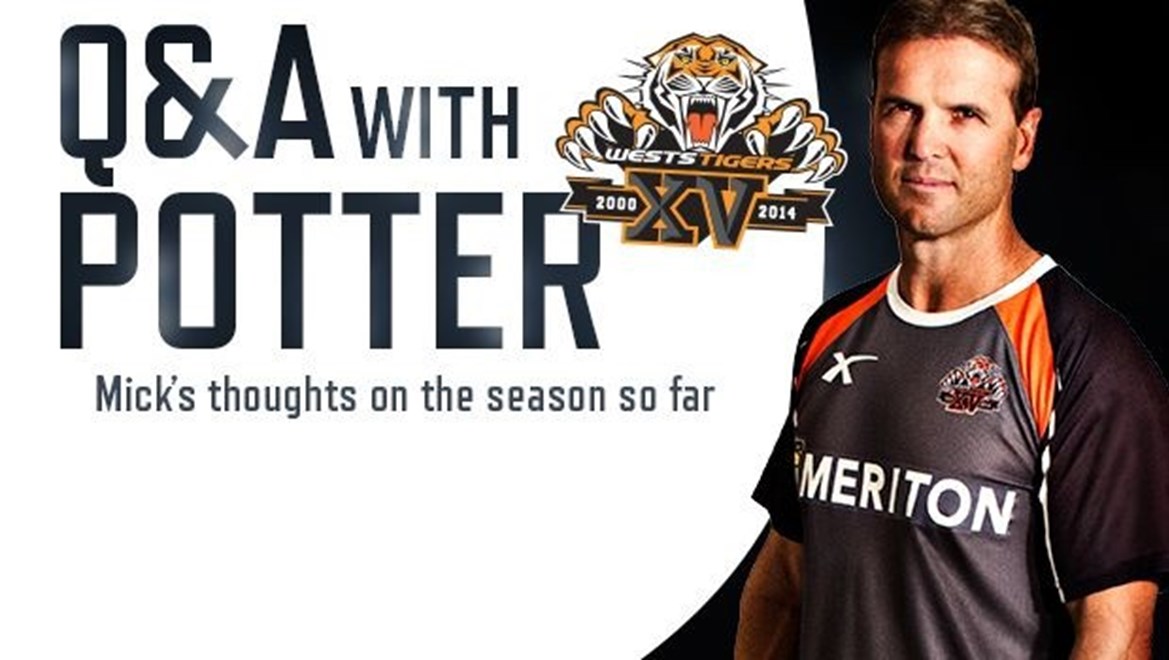 What are your thoughts on the first eight rounds of season 2014?
MP: For our group of players, I think they have done an extremely good job. We had a little bit of disappointment on the weekend (against the Titans) but I thought we defended stoutly. The Titans only broke us down once; their other two tries were from a kick and a charge down. There are a lot of positives, we made more tackles than we have ever made this season and we were very down on strength. It's a culmination of injuries that have built up over the past few weeks, but if you look at where we were at this time last year, I think we have taken a massive step forward.
As a team we still have a lot of work to do, we know that we are not where we want to be. We are striving to win every single game and even when we have won games there have been still things to work on. Our players haven't stopped trying; they work hard at training, in the gym and take that out on the field. It's paying off for them and we have a good mix of young and senior players.
We are going to see more young guys come in and there are some exciting prospects that I think will only get better. There are a lot of upsides to where we are heading and I think as the season goes on, and as the young guys get more game time, they will keep getting better.
How do you think the week off for Representative Round will impact the team?
MP: The week off will definitely freshen them up. We made more tackles against the Titans than we have in any other game this year, so the players are probably physically down a bit. We lacked a bit of energy in attack because we were under the pump a fair bit defensively. For us this week off has probably come at the right time.
There are a few notable players on the injury list, in particular skipper Robbie Farah. Do you think that it provides players like young halfback Luke Brooks with an opportunity to step up?
MP: With a couple of key players out of our team it's time for people like Luke (Brooks), who has played seven or eight NRL games now, to command a little bit more of the ball. I think the playmaking roles have been shared around pretty well so far. I'm looking forward to Luke 'taking the bit between the teeth' and really commanding the ball when he wants it.
One of the standouts this year has been recruit Marty Taupau who has now been called in to the New Zealand side. You must be happy with how he is going?
MP: I'm happy for both Marty and Adam Blair on their selection. Marty was playing reserve grade last year and you could see the potential there. He is still a young front rower who has got a lot of years ahead of him. Marty is a powerful guy who carries the ball well, has good tackle technique and a solid build. He deserves his call up, as does Blair who, ever since moving to the middle of the park, has been getting better and better. He is one of those guys who does the little things that not many people notice but really help the team.
Similarly with Aaron Woods, who is arguably the form prop in the NRL, has been selected for City Origin. What are your thoughts on his performances this year?
MP: Aaron has been playing a lot of minutes for us and is certainly a valuable link in what happens at the Wests Tigers. He gets us forward well, has a good offload and his tackling is tight, he really controls the ruck for us. Woodsy definitely deserves a City spot and now he is fighting for a place in the NSW team and for me, I'd love to see him in that side. Another big performance in the City v Country game and I think he will be a big chance.
Compared to last season, do you think the Club has more depth this year compared with 2013 to cover injuries?
MP: I think that is close to being right. We were a little bit more under the pump last year with injuries but I do believe we have more depth this year in our squad. We've got the luxury of having some players that have had a little bit more experience available for us to pick. It's just how they spread in certain positions when you get injuries.