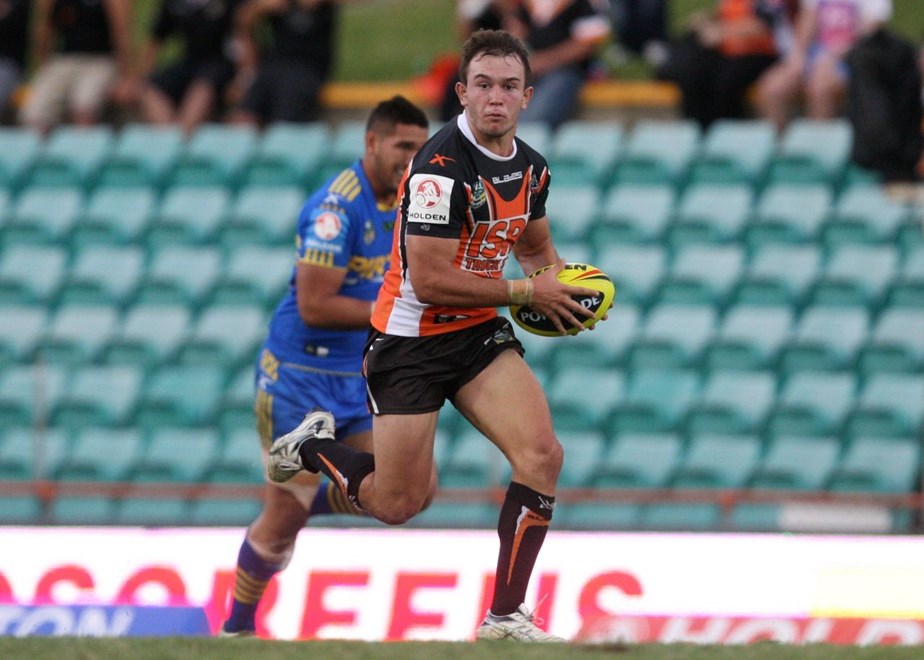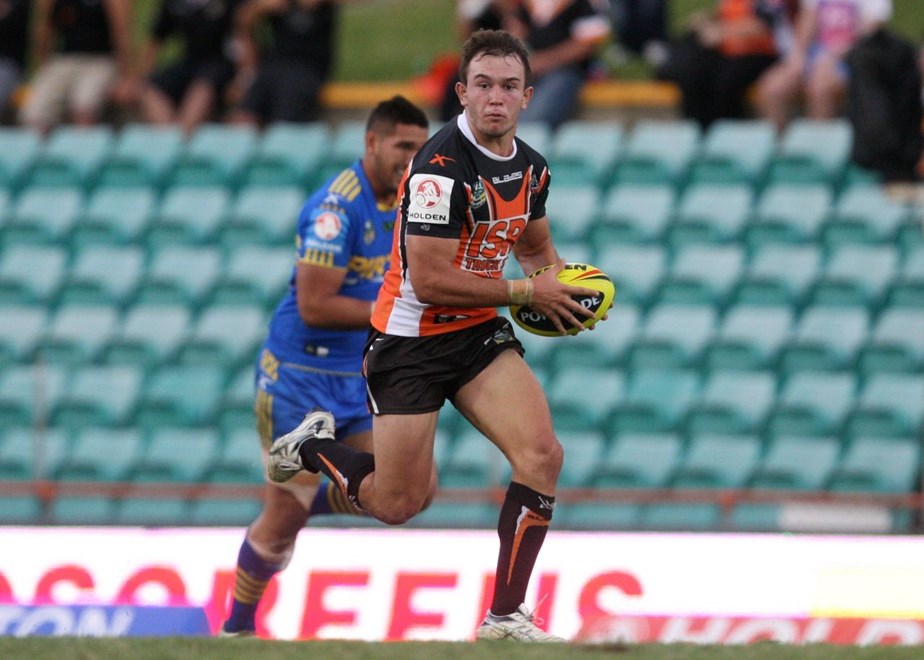 Not even the usually shy Kurtis Rowe could hide his excitement of finally making his NRL debut for Wests Tigers this weekend against the North Queensland Cowboys.
The New Zealand under-20 international fullback will run out for his first match of first-grade this weekend due to an injury to regular fullback James Tedesco, and spoke of his desire to repay the faith shown in him by Wests Tigers NRL Head Coach Mick Potter.
"I'm just really excited," Rowe said. "When I got told the good news on Monday, the first thing I did was ring my mum — she was probably more excited than me!
"It's always been a childhood dream [to play first-grade] so I'm really excited."
The thrill of making his making his debut will be made even sweeter by the fact that the former Australian Schoolboys fullback will be taking the field with players like Luke Brooks and David Nofoaluma, whom he went through the Club's NYC system with for two years.
"We had some real good combinations happening there in the under-20's so hopefully we can continue that in the NRL… I can't wait to see what happens," he said.
"I'm feeling good and confident and I'm ready to rip in."
Potter was flowing in his praise of Rowe earlier in the week, and said that he had no hesitation in naming the 21-year-old as Tedesco's replacement.
"Kurtis will do a good job, he has been going really well in NSW Cup," Potter said. "He is fast, has really good endurance and good vision."
"He's been working right through the pre-season with us and he is a player that is sort of a little bit quiet and unassuming but gets about his business really well," Potter said.
Click here to purchase tickets for Wests Tigers' Round 6 NRL match against the North Queensland Cowboys!
A product of Keebra Park High School, Rowe turned heads with two superb seasons in the NYC competition, where he scored 38 tries in 45 games. The wiry fullback has continued that form into 2014 with a number of strong performances for the Club's NSW Cup squad, and earned similarly high praise from State Cup Head Coach Paul Fletcher.
"I know he won't let anyone down," said Fletcher.
"His support play and awareness of the game and where the ball is in play and things like that are excellent. He can score a try and make a break, and I know that the team isn't going to lose anything with Kurtis at the back.
"He's worked hard over the last years to get this shot and I'm more than happy for him. I can't wait to see him get out there and show him what he's got."
Saturday will no doubt hold plenty of emotions for Rowe — particularly with his parents making their way all the way from the Gold Coast to Campbelltown Sports Stadium — but the No. 1 is remaining grounded and focusing solely on doing his job like normal.
That's just the kind of guy that Kurtis is: quiet, calm and focused on the task ahead.
"I'm just preparing my normal game — trying to take it all in up to Saturday," he said.
"I just want to do my job.
"Get in and get it done — that's all I want."