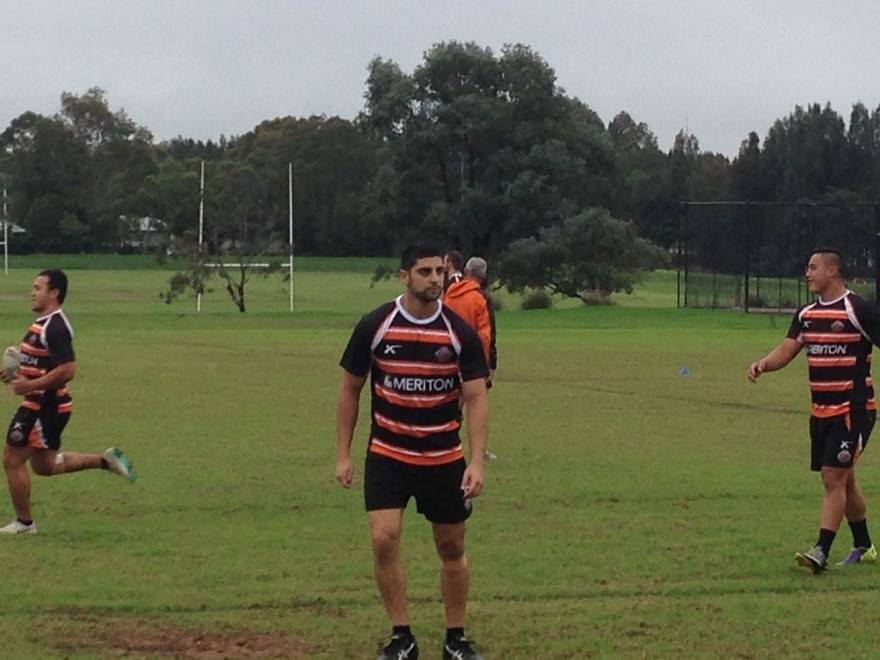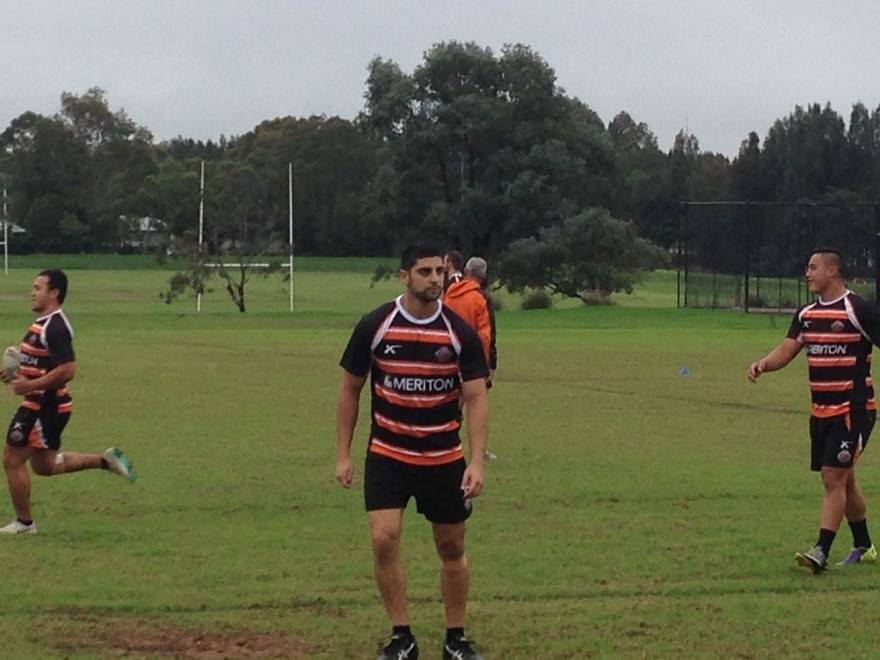 A new face amongst the Wests Tigers NSW Cup side, fullback Daniel Abou-Sleiman will play his first game for the Club at a ground very familiar to him - Belmore Sports Ground.
Abou-Sleiman is a former Bulldog; previously playing both Under 20s and NSW Cup for the Club before embarking on what he describes as a life changing journey.
The St Johns Eagles junior has spent the last 12 months playing Rugby Union for Japanese club, Sanix Blues.
"I spent a year in Japan playing Rugby Union, that was a life changing experience for me and helped me mature," Abou-Sleiman said. "I feel like it turned me from a boy into a man and now I'm ready to make the most of this opportunity."
"I went through a good experience overseas and now I'm back ready to have a good crack at Rugby League here at the Wests Tigers."
Click here to get ALL Wests Tigers games at ANZ Stadium in 2014 for just $50!
A fleet-footed fullback, who can also slot in at wing, Abou-Sleiman gets his opportunity in Paul Fletcher's side after impressive performances with Ron Massey Cup side, Wests Magpies.
"Daniel has a great attitude and work ethic, I can't fault him," Coach Fletcher said. "He deserves his chance and I'm all about giving people chances when they deserve it."
"He has been training with us for a month, so he knows our systems and structures – it is exciting because he is a player of great ability.
"He has had a couple of games in Ron Massey Cup and by all reports he has been going well down there."
With the fullback getting his first match coincidentally against his former Club, Fletcher said he wants Abou-Sleiman to concentrate on nothing but getting the two competition points for his side.
"I already spoke to Daniel about it being nothing personal, I don't know what terms he left the Bulldogs on but he is out there to do a job for us," Fletcher said. "Whatever has happened in the past has happened and I just want him to do his job."
Abou-Sleiman insists there are no hard feelings between him and his former team.
"It should be fun, I know a lot of the boys there and the coaching staff." Abou-Sleiman said. "Obviously it was time to move on when I left but I did that and I have matured a bit."
"I'm really looking forward to it."
Making the transition back to Rugby League was easy for Abou-Sleiman, who is clearly grateful for being given a second shot at the sport he is most passionate about.
"I'm pretty excited to just get an opportunity with (Paul) Fletcher and all of the staff believing in me," Abou-Sleiman said. "I'm a League boy through and through, it's what I've always wanted to do and hopefully through hard work and dedication I can achieve my goals."
VB NSW Cup Round 7 — Wests Tiges vs. Canterbury-Bankstown Bulldogs
Saturday, April 19 at 3:00pm (Belmore Sports Ground)

Follow Wests Tigers on Twitter — https://twitter.com/Wests_Tigers — for the latest team news plus live commentary and score updates from the ground.