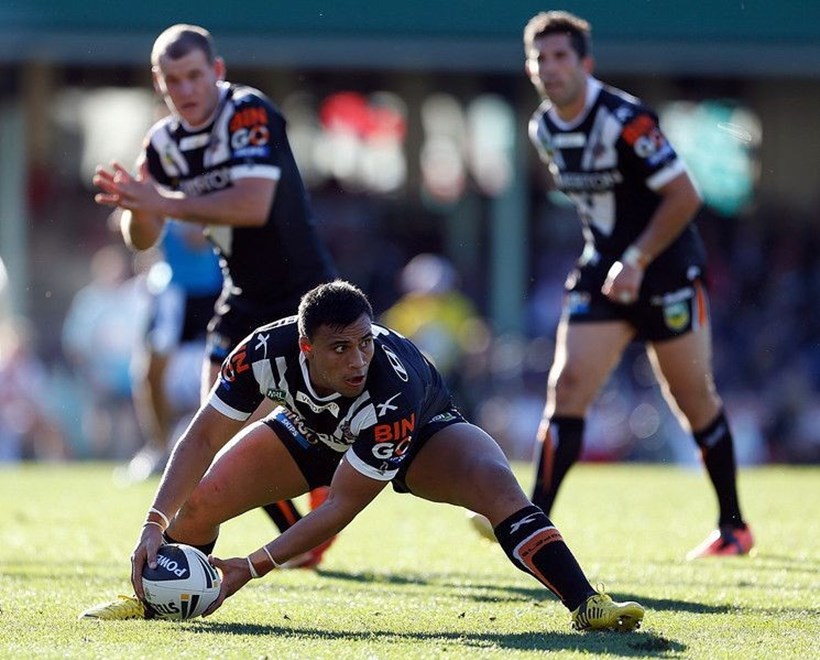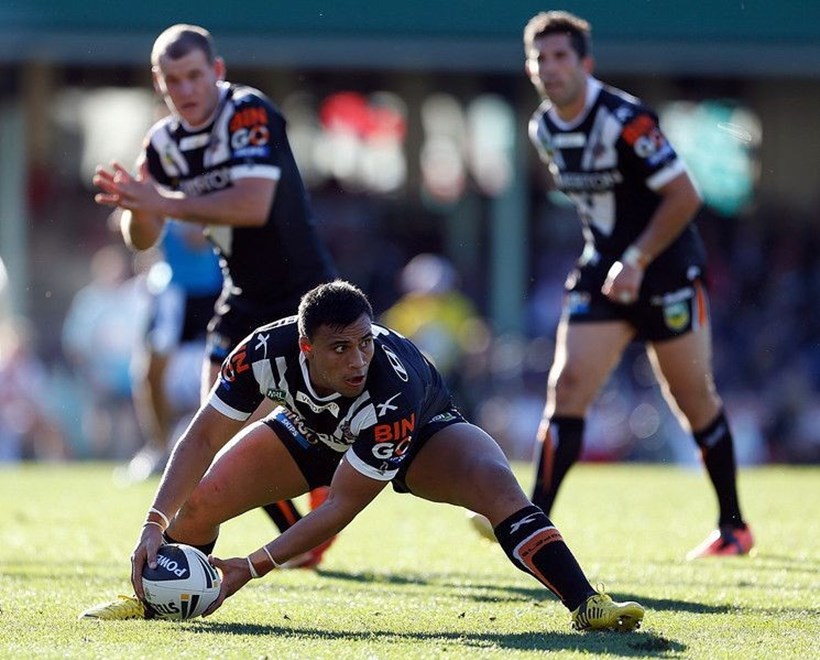 He might not have tasted first-grade action at all so far in 2014, but Joel Luani is still coming into Monday's match against Parramatta Eels with plenty of confidence and belief in what the Club can do against their fellow top-eight opponents.
Named by Mick Potter to take on the Eels after captain and regular hooker Robbie Farah suffered an elbow injury in the Club's 16-4 win over the North Queensland Cowboys, Luani will play his first game of first-grade since Round 25, 2013.
And he's more than ready for the challenge — particularly playing on the back of an impressive forward pack, which has been the talk of the NRL so far this year.
"Yeah, I've actually been kind of jealous of Robbie [Farah] this year," admitted Luani earlier in the week. "Watching him week in and week out get to magic off the back of our forwards — I've wished I could be out there doing the same."
"They've been awesome this year, and I'm sure that they'll do the same thing this week against the Eels, and now it's on me to take advantage of that."
"I've got to take those opportunities and make some for myself as well."
Click here to get ALL Wests Tigers games at ANZ Stadium in 2014 for just $50!
At 22, Luani is another youngster to have come through the junior ranks at the Club before making his way into first-grade. And while there's plenty of players that he might not have spent a lot of time with before, there's still plenty of familiar faces for the hooker to familarise himself with once again on the field.
"Back in under-20's I won the competition with Kurtis Rowe at fullback," Luani said, "and I also played hooker in Luke Brooks' debut game last year too."
"It'll be good to be playing with those guys again in first-grade.
"I remember Broosky playing incredible in that game against St. George last year and hopefully he can replicate that performance and turn out and play his best this weekend.
"It's the same for Kurtis Rowe — he's really grabbing this opportunity with both hands so hopefully he plays his best."
Can't wait for the match? Click here to read out exclusive match preview!
Luani pointed to the 2013 World Cup tournament (where he even played against Australia as part of the United States team) as a key point in his development as a footballer, and said it gave him plenty of confidence heading into this weekend.
"I think the World Cup was helpful in teaching me to take on more responsibilities on the field — stepping up to the plate, making calls and trying to make plays happen," he said.
"I've just been trying to stay consistent week in and week out since I got back.
"I had a good pre-season off the back of the World Cup as a result, and now I'm feeling really confident about being back in first-grade.
"I can't wait to get out there at ANZ Stadium on Monday and play on the back of a good forward pack that's really moving forward this year."
Round 7 Match Details
Wests Tigers vs. Parramatta Eels, Monday April 21 at 4:00pm
Follow Wests Tigers on Twitter — https://twitter.com/Wests_Tigers — for all live scores and updates as well as exclusive behind-the-scenes content on the day!