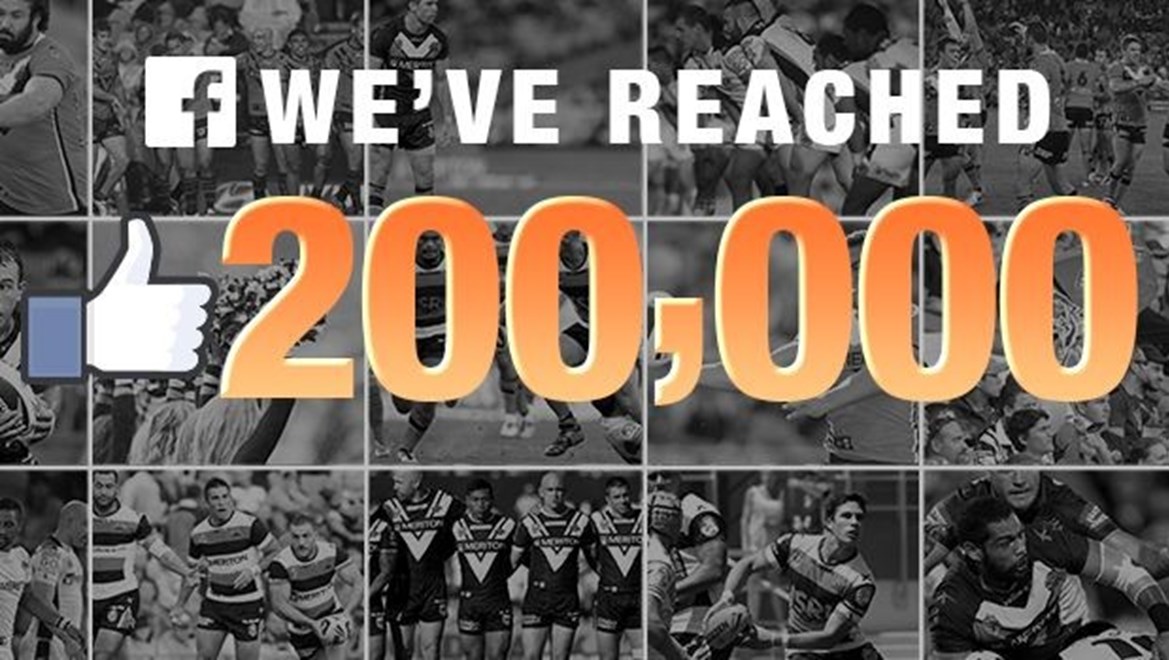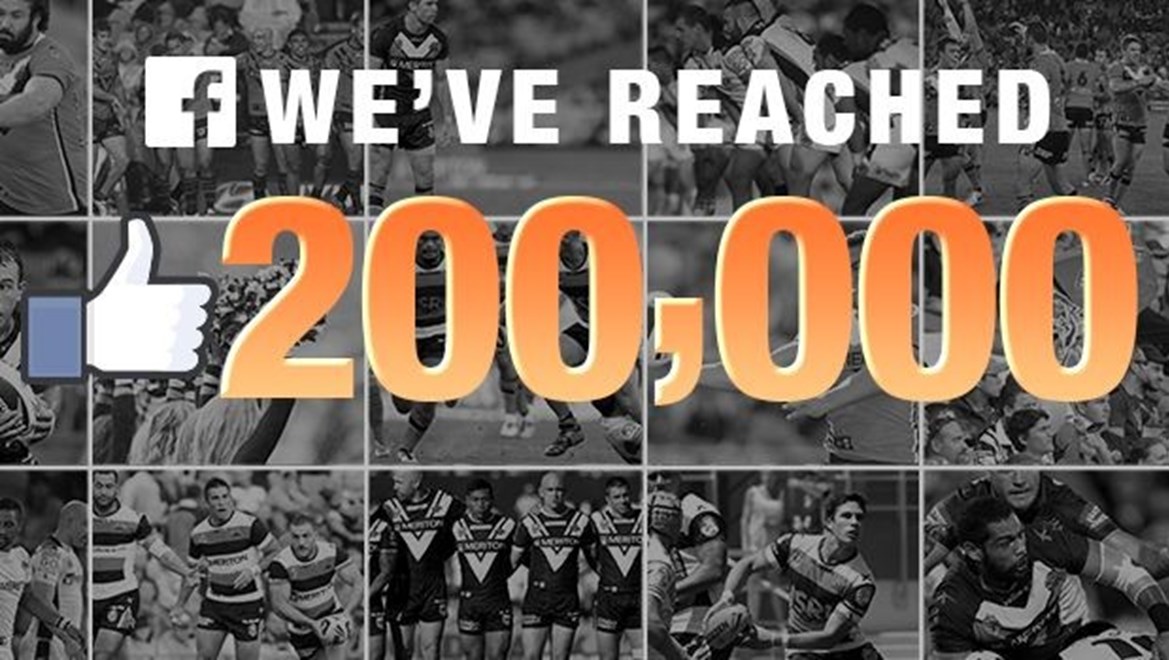 Wests Tigers are pleased to have reached 200,000 fans on Facebook as they continue to lead the way as one of the most active and interactive NRL clubs on social media.
The Club have added over 30,000 new fans on Facebook since the start of the 2014 season, and strive to reach even further fans over the course of the season as they continue to provide fan interaction and engagement like few other clubs.
They would like to thank fans who have already connected with the Club on social media.
Wests Tigers use their Facebook page as the primary means of engagement for their fans, with all major information and news posted frequently.
They urge all fans not yet connected with the Club to do so on Facebook, but also via their other social media platforms that they use in a multitude of different ways. For instance, their Twitter account — https://twitter.com/Wests_Tigers — provides followers with real-time insights into the Club and their players in ways that Facebook cannot.
For a full list of the Club's social media platforms, as well as links to follow them across all channels, check out the full list and links below.
Click here to follow us on Facebook!
Click here to follow us on Twitter!
Click here to follow us on Instagram!
Click here to follow us on Google+
Click here to connect on LinkedIn!
As social media continues to develop as an integral part of professional sport, Wests Tigers urge all their fans and members to connect with with the Club on multiple social media channels for greater involvement and commitment.
Two key promotions will be run across all platforms in the coming weeks, centred on the Club's 15th Anniversary celebrations. First up will be voting on the Club's topl 15 moments in the past 15 years, and then fans will be asked to vote on their Team of the 15 Years.
Keep an eye out for all the details.
Get your tickets for Sunday's game at Leichhardt Oval against Gold Coast Titans!