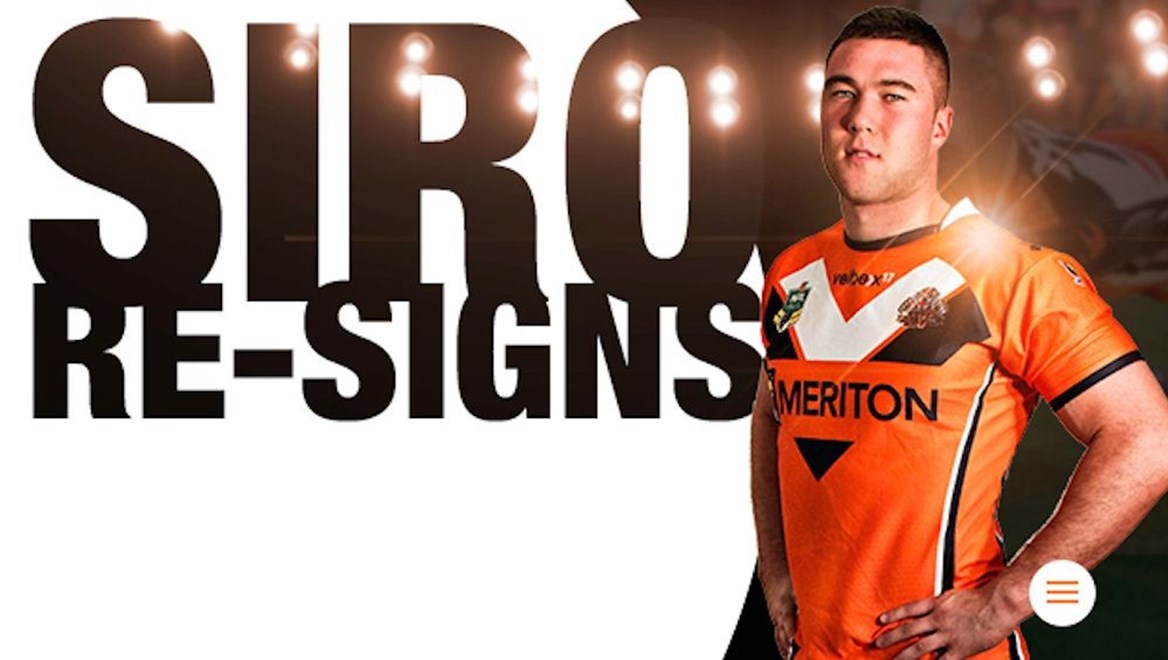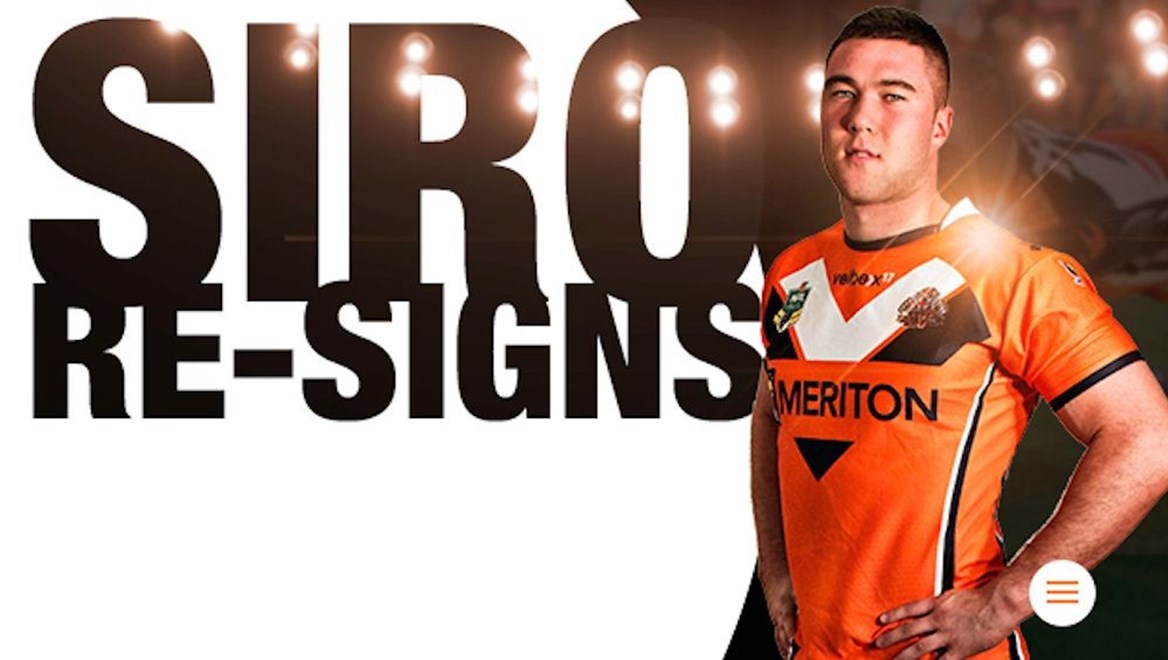 Wests Tigers have secured the ongoing services of yet another talented young player with Curtis Sironen agreeing to a new three-year-deal at the Club.
Sironen's re-signing is a boost for Wests Tigers ahead of the blockbuster match against the Gold Coast Titans at Leichhardt Oval this Sunday, April 27 at 3:00pm AEST.
The 20-year-old has played a total of 25 NRL matches in his career so far and his new deal will see him remain at the Club until at least the end of the 2017 season.
"I'm extremely delighted to have extended my contract at the Wests Tigers," Sironen said.
"Being a local junior, I have always wanted to play NRL for the Club.
"I'm looking forward to what the future holds and to be playing NRL alongside some of my best mates is really important to me.
"There is a really good feel around the Club and it's an exciting place to be a part of."
"There is a really good feel around the Club and it's an exciting place to be a part of..."
Spending his junior years at Dundas Shamrocks and North Ryde Hawks, Sironen progressed through the Balmain junior system before eventually making his NRL debut in Round 12 of the 2012 season against North Queensland.
Sironen made his representative debut last season for City Origin and is due to return in Round 13 from a foot injury sustained in the NRL Auckland Nines.
Head Coach Mick Potter said the future of Wests Tigers is bright with players such as Sironen secured on long-term deals.
"I'm really happy that Curtis is going to be at the Wests Tigers long term," Potter said. "He is an exceptional athlete and his benefit to the team is that he can play a range of positions.
"Curtis is big enough, strong enough and has great skills - his kicking game and passing game are an extremely valuable asset and I'm looking forward to his return from injury.
"It's really good for everyone at the Club that our young players want to stay.
"They see a future here and want to keep playing with the players they have been brought up with," he said.
Curtis Sironen – Player Profile
Date of Birth: 31/07/1993 (Sydney, NSW)
Junior Club: Dundas Shamrocks/North Ryde Hawks
Position: Second row/Five-Eighth
Height: 195cm Weight: 104kg
Get your tickets for Sunday's game at Leichhardt Oval against Gold Coast Titans!