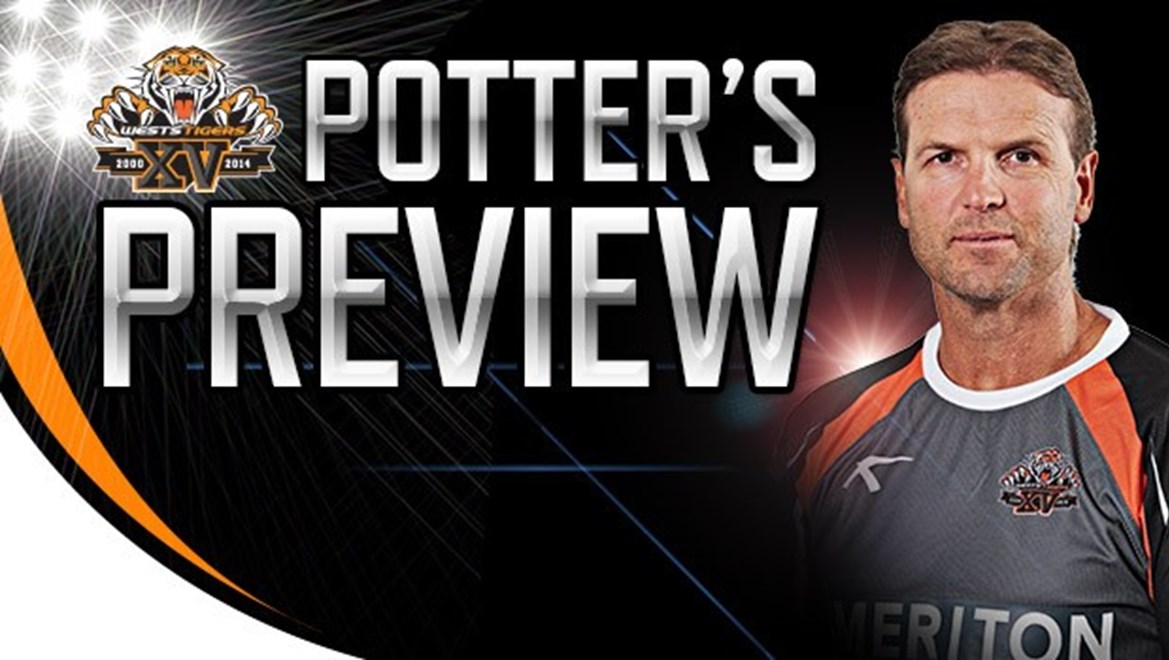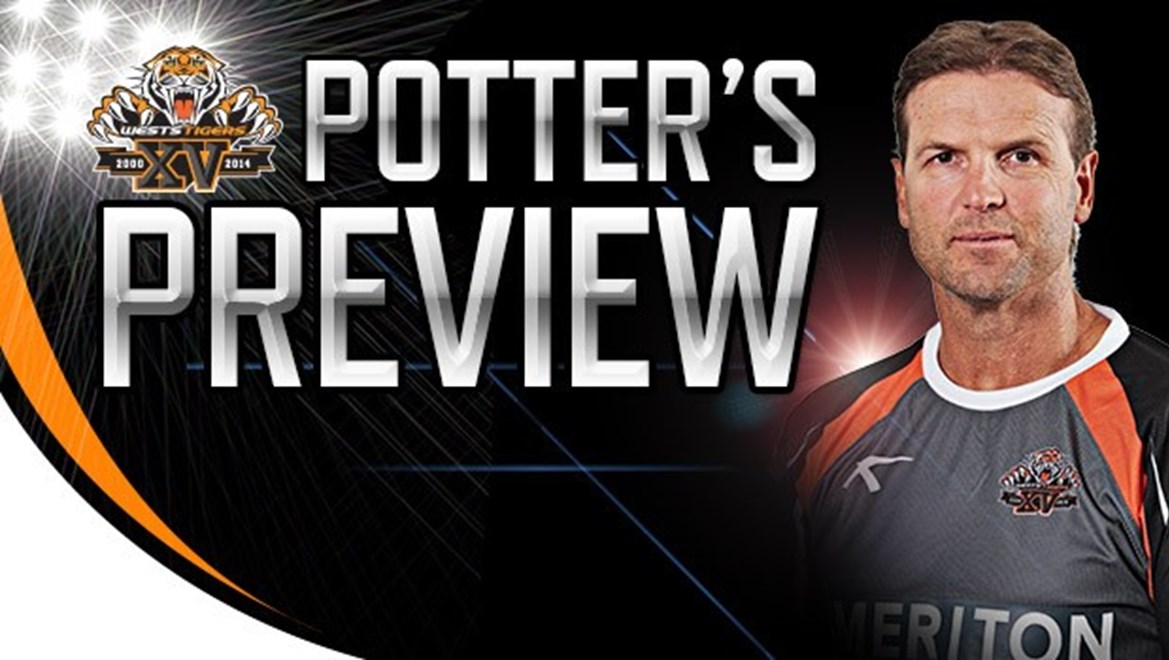 Wests Tigers Head Coach Mick Potter has exclusively revealed to Members a key inclusion for Friday night's clash with Sydney Roosters at Allianz Stadium.
Cory Paterson returns to the side following strong performances for the Wests Tigers NSW Cup in recent weeks and a string of injuries within the NRL side.
The former Newcastle Knight played three NRL matches for the Club at the beginning of the year and has a wealth of experience under his belt.
"Cory is a 100-game NRL player," Potter said. "He has a good amount of experience and has been performing well in our NSW Cup team over the last two weeks."
"He gets his opportunity this week and I'm looking forward to him adding some value.
"I want him to just be rock solid defensively and advance the ball forward by taking his opportunities and trying to pierce the line when there is a chance.
"It's all about finding that balance between running over people and ball-playing; he has got both attributes and just needs to find the right place to use it.
Potter said while his side may be suffering numerous injuries, he is confident that the side named will be up to the challenge this Friday night.
"The players will give a good account of themselves, we know we need to better from what we have done in the last couple of weeks," Potter said.
"We have been a little bit down and we just need to rise up to this challenge.
"They (Sydney Roosters) are the defending premiers and have just started to strike a bit of form, I don't think they have been playing too badly at the beginning of the year.
"We know they are coming and are going to be almost at their best, it's a big challenge for us this weekend and we are up for it.
"Our guys are up for the challenge, Blocker (Steve Roach) has been out at training this week to pump the guys up and I'm sure they will be ready come Friday.
"They will be fired up but we have to get up and meet them; we need to be just as physical.
"It'll be a big challenge for us."
Potter will name his full team to face the Roosters later this afternoon on weststigers.com.au