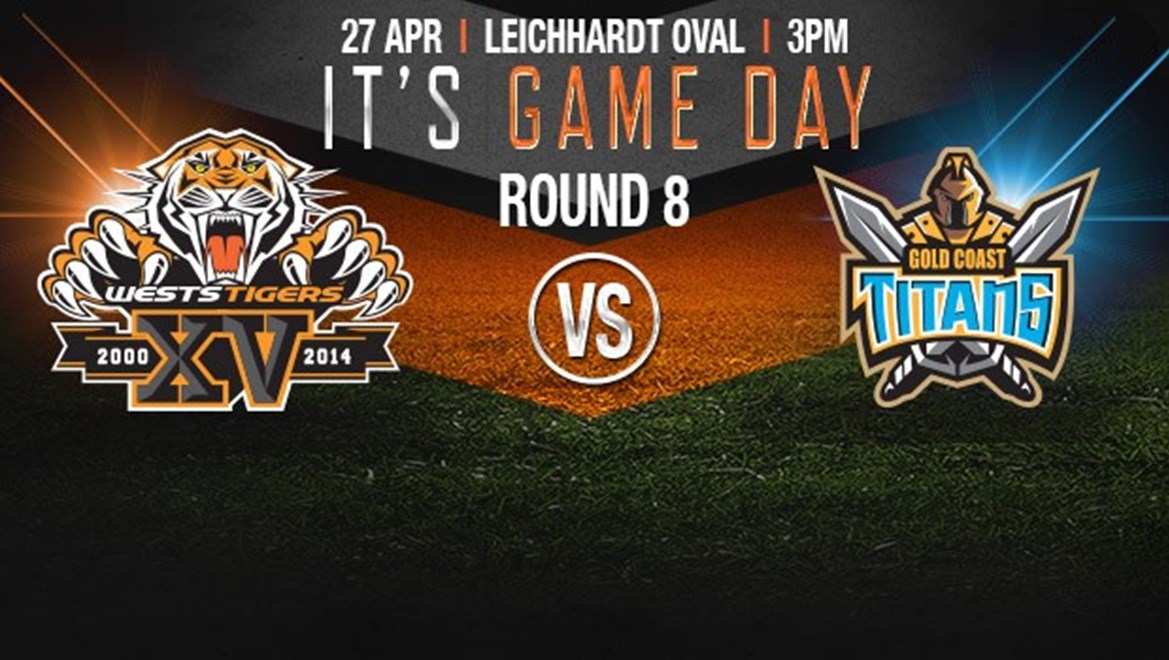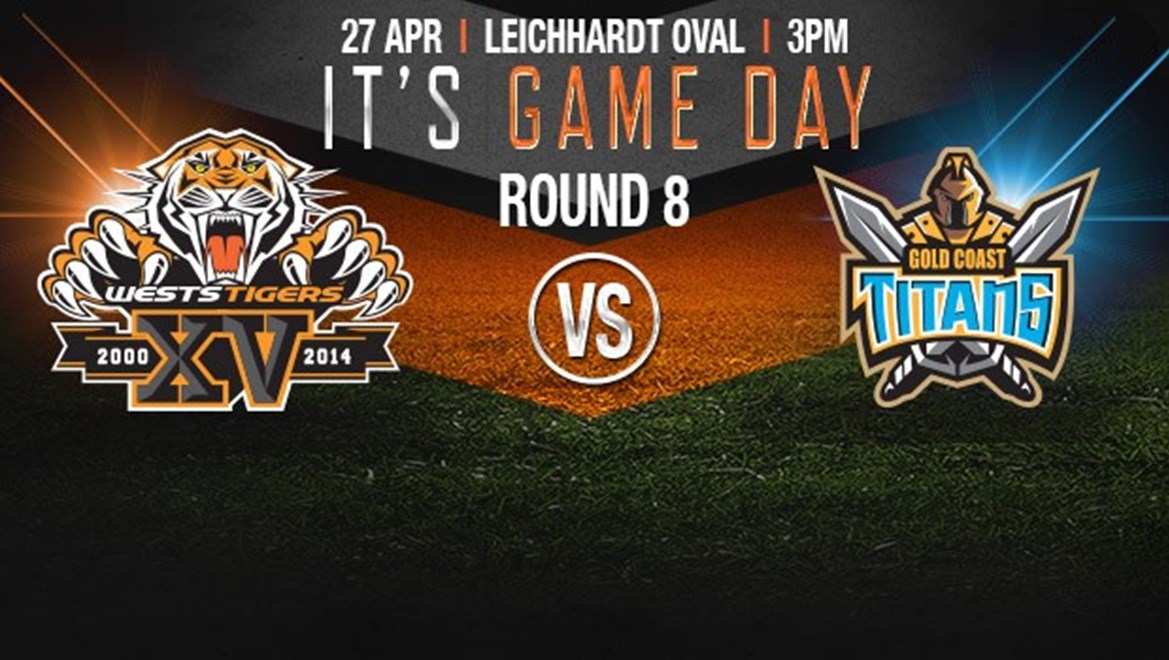 Wests Tigers will look to continue their unbeaten home record when they take on the Gold Coast Titans at Leichhardt Oval on Sunday, April 27 at 3:00pm AEST.
The Club are looking to make it four straight wins in the NRL following victories over Manly-Warringah Sea Eagles, North Queensland Cowboys and Parramatta Eels, and as such, implore all their fans to turn out to Leichhardt Oval on Sunday and support them.
For those thinking of coming to Leichhardt Oval on Sunday, make sure you read on for full travel and game day information to ensure greatest possible accessibility on the day.
Round 8 — Wests Tigers vs. Gold Coast Titans
Gates Open at 10:30am AEST on Sunday, April 27
Details — Ron Massey Cup (10:30am kickoff), NYC (12:45pm kickoff), NRL (3:00pm kickoff)
Venue Details
Venue: Leichhardt Oval, Leichhardt
Location: Mary Street, Leichhardt, NSW
Contact: (02) 9367 9222 or email leichhardt@lmc.nsw.gov.au
Getting to the Game
By Car
Wests Tigers strongly advise against driving to the game if possible. Parking is limited at the ground and in the vicinity, which could lead to delays in parking and inconveniences.
By Light Rail
Light Rail is a good option for fans to get to the ground, with a new stop very close to the ground at Lilyfield. Please check 131 500 for times, routes and stops.
By Bus
Several bus routes operate between Central Station and Leichhardt Oval, although none directly stop at the ground. Route M10, 470 and 440 all stop in the general vicinity of the ground, with a 10-15 minute walk from the stop to the ground in most cases.
Again, please check 131 500 for times, routes and stops.
Tickets and Membership
Tickets are still available on the day for purchase, but Wests Tigers urge those thinking of doing so on the day to allow plenty of time for queues.
Tickets can be pre-purchased via the link below courtesy of ProTicket.
Wests Tigers memberships are also available for sale at the ground.
Get your tickets for Sunday's game at Leichhardt Oval against Gold Coast Titans!
Take to the Turf
Wests Tigers are inviting their fans and members to take part in an exclusive "Take to the Turf" at Leichhardt Oval following the conclusion of Sunday's Round 8 clash.
After the Club's Round 8 NRL match against the Gold Coast Titans, Wests Tigers fans and members can take to the field for an exclusive post-match experience — kicking balls or simply running down the sideline for a short period of time.
The match is scheduled to end around 5:00pm AEST, with a siren approximately 10 minutes after players have cleared the field inviting all fans to take to the turf.
That will invite fans to take to the field for a 20 minute period.
Click here for more details on this post-match experience.
Wests Tigers Social Media
Follow Wests Tigers on Twitter and Instagram for all breaking news and behind-the-scenes content as it happens at Leichhardt Oval on Sunday afternoon.
Due to the delay in telecast from Channel 9, Wests Tigers will refrain from posting any live scores and updates on Facebook and Instagram until the conclusion of the telecast at 6:00pm. Wests Tigers apologise for any inconvenience, and urge all fans wanting to follow the match live to follow them on Twitter, where there will be live scores and commentary.