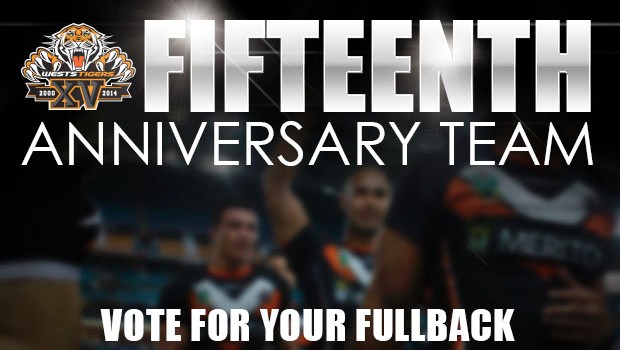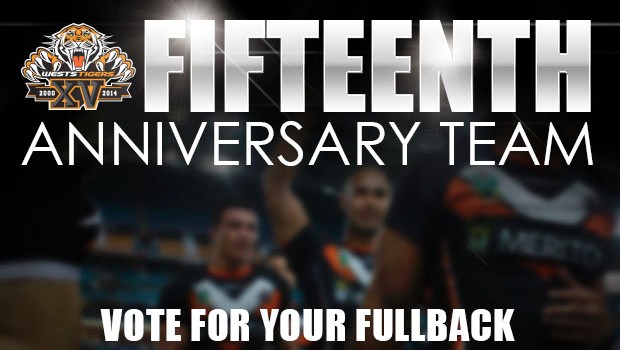 Wests Tigers are asking Members and fans to help the Club select its 15th Anniversary Team by voting online.
To celebrate the Club's 15th season Wests Tigers are asking supporters to vote for their favourite player by position with the entire team to be announced at a special event in July.
This is a unique opportunity for supporters to have their say on which players they believe have had the biggest impact on the Club since 2000.
The 15th Anniversary Team will be captured in a special memorabilia piece which will be available to purchase later this year.
The first position open for voting is fullback with four players shortlisted.
Members and fans can choose between Joel Caine, who played 75 games for the Club between 2000 and 2003, Matt Seers who took to the field 54 times for Wests Tigers between 2000 and 2002, 102 game player and Premiership winner Brett Hodgson and current player James Tedesco, who has played 25 first grade games.
To vote select your favourite player from the below list, voting for fullback will be open until Sunday 4 May.