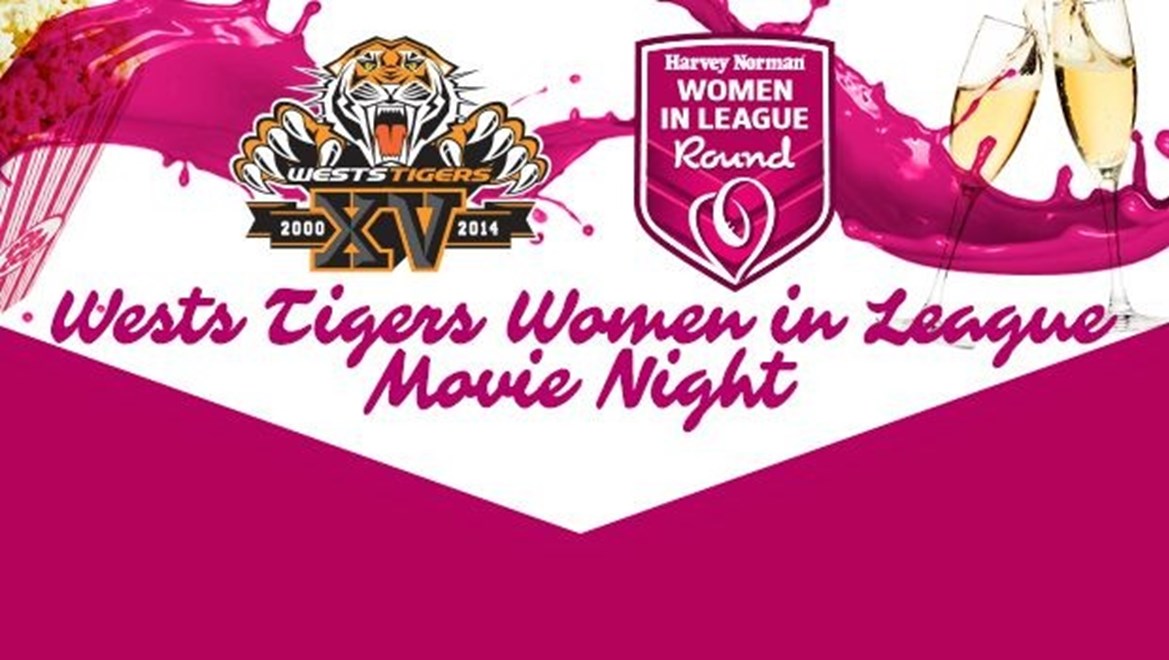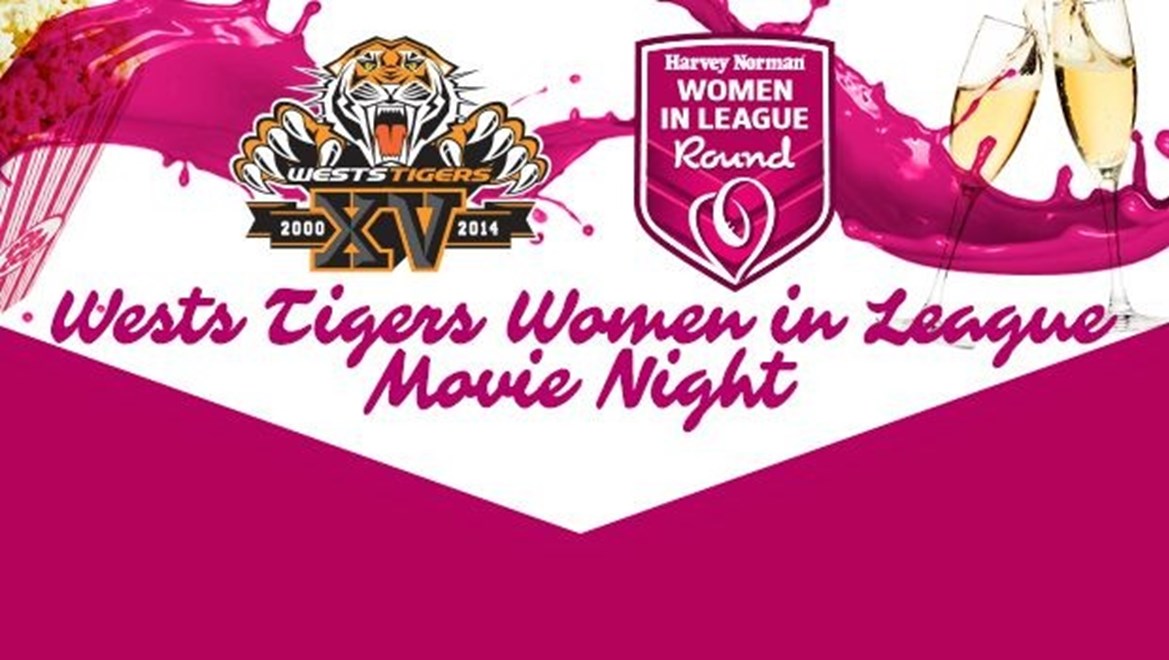 Wests Tigers are inviting Members, supporters and Corporate Partners to join the Club and players at two special Women in League movie nights throughout May, with proceeds from the two respective evenings going to local charities.
Click here to purchase your tickets for the movie nights at either venue!
The first event will take place on Wednesday 14 May at Event Cinemas Top Ryde City, with the movie for the evening being The Other Woman. The night kicks off at 6pm with champagne and canapés on arrival, with the movie beginning at 7pm.
The following Monday, 19 May, the second Women in League movie night will take place, this one at Event Cinemas Macarthur Square. The Macarthur Square event also begins at 6pm with champagne and canapés, before the movie, Bad Neighbours, begins at 7pm.
Tickets are available for each event for $55, which includes Vmax, drinks and canapés on arrival, as well as a drink and popcorn for the movie.
Tickets for the Top Ryde City and Macarthur Square events can be purchased from here.
Full Event Devails:
Wednesday, May 14 from 6:00pm
Venue: Event Cinemas, Top Ryde City
Movie: The Other Woman
Cost: $55 per person (inc. champagne, canapés, drinks, popcorn and movie)
Monday, May 19 from 6:00pm
Venue: Event Cinemas, Macarthur Square
Movie: Bad Neighbours
Cost: $55 per person (inc. champagne, canapés, drinks, popcorn and movie)