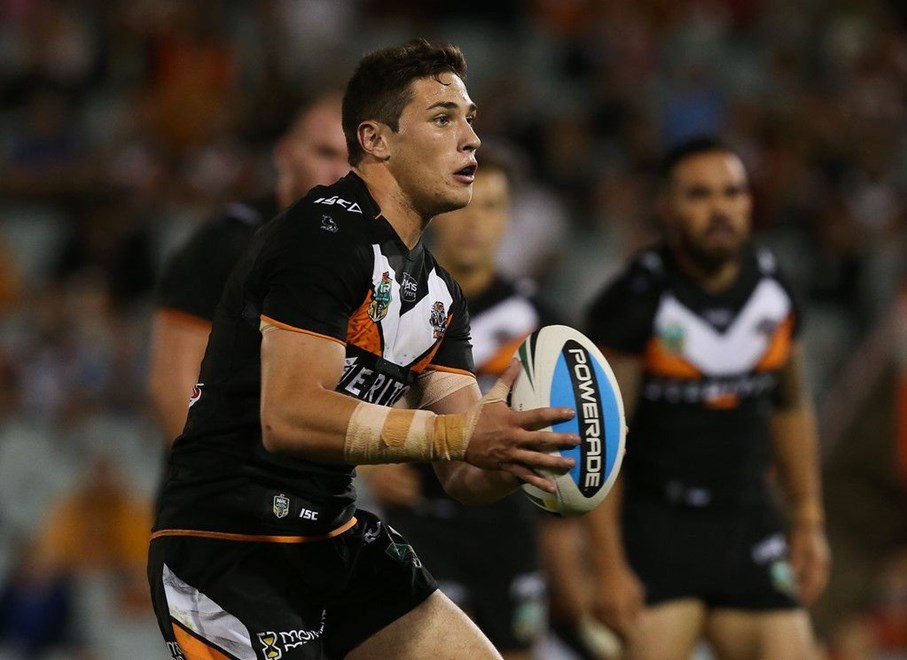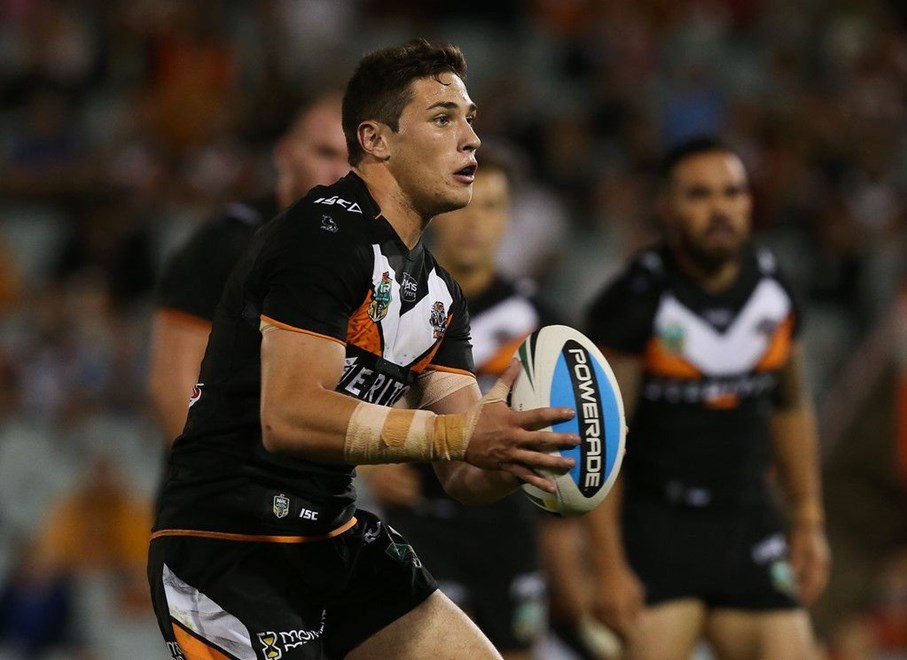 Wests Tigers NYC Head Coach Andrew Webster is confident that playmaker Mitchell Moses won't be daunted by the occasion that faces him this weekend — making his State of Origin debut for New South Wales' under-20 side.
Instead, Webster believes that Moses will thrive in the tough conditions that he'll no doubt face playing Origin football, and that the occasion will be key in his development towards becoming a future first-grade player for the Club.
"I've got no doubts that Mitch will absolutely love it," affirmed Webster.
"Mitch just loves the big occasion.
"He'll love this chance on the big stage — particularly given that he's playing for New South Wales — and he'll do whatever it takes to help the Blues win."
Billed by many as the long-term No. 6 for the Club — alongside former Holy Cross Rhinos playmaker and long-time friend Luke Brooks — Moses is yet to make his first-grade debut yet, but the general consensus is that such a moment is only a matter of when, not if. Capable of playing at both six and seven, Moses has a strong kicking and passing game, and his vision and leadership on the field has already become a hallmark of his game.
Which for a 19-year-old, is simply remarkable.
"The biggest strength that he'll bring to that NSW team is his talk," said Webster. "His talk and his ability to boss the team around the field.
"He's not going to be overawed by the occasion or take a backwards step.
"His kicking game will be really good — which is what you need in Origin football — and he'll rush up and try and play real aggressive in defence as well.
"It won't bother him [playing Origin] at all. He'll just deliver the same performance that he always does, and he'll give everything for the team.
"His strengths will shine through — don't you worry about that!"