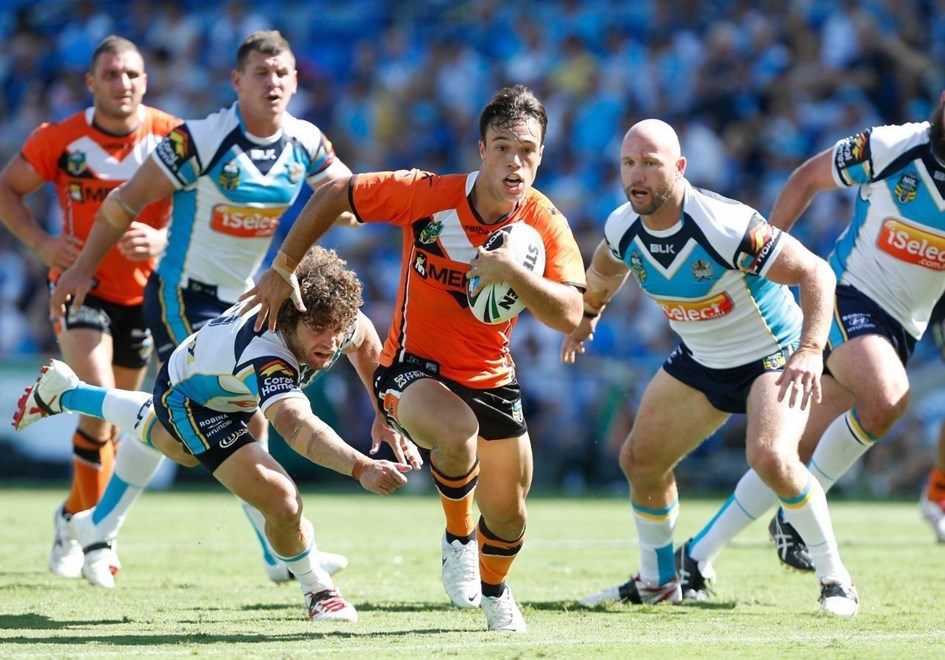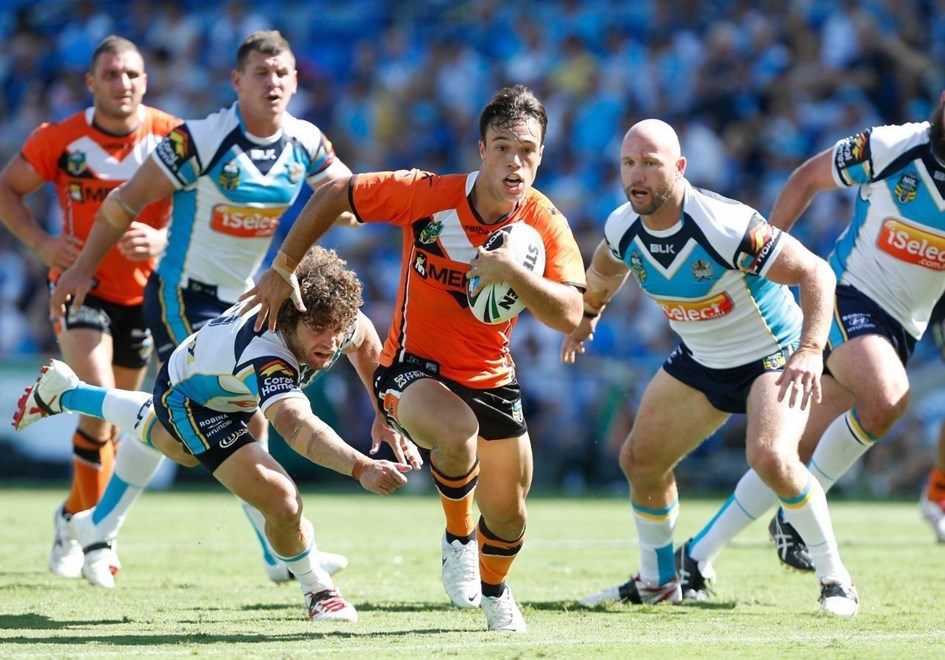 When asked whether he was enjoying playing in the NRL, Luke Brooks barely even hesitated. There was a slight delay — but only for a sheepish grin to come across his face — and then the words quickly began to spill out.
"You know no idea," he said.
"I just love it."
Welcome to the life of Luke Brooks, NRL player.
It's a story that will no doubt be scripted and written and re-written again a hundred times before the day that the 19-year-old ends his NRL career.
And even though the story only has a few pages in it so far, it's already shaping as a read that few fans — if any — will ever be able to put down.
Following on from his memorable debut against St. George-Illawarra Dragons, Brooks' first full year in the NRL has been, in his own words, "a bit up and down."
Click here for an exclusive behind-the-scenes look into the Club's development process!
His strong trial form against the Cronulla Sharks quickly faded away as the Club suffered a first-start loss against the Dragons in Round 1, but then returned for the following rounds.
Guided by one of the most dominant forward packs in the league, Wests Tigers and Brooks went on to win five of their next six matches against the likes of South Sydney Rabbitohs and Manly-Warringah Sea Eagles and climbed their way into the top-four.
A tough afternoon at Leichhardt Oval in Round 8 against the Gold Coast Titans saw the joint-venture Club suffer their third defeat of the season — allowing Brooks to experience the full range of emotions in just eight games of football.
"It's been a full-on start to the year," said Brooks. "It's been a bit up and down."
"I've had a couple of good games and then a couple of not so good games.
"As a team, we've been doing really well, though, and hopefully we can just keep that going throughout the year with a bit more consistency."