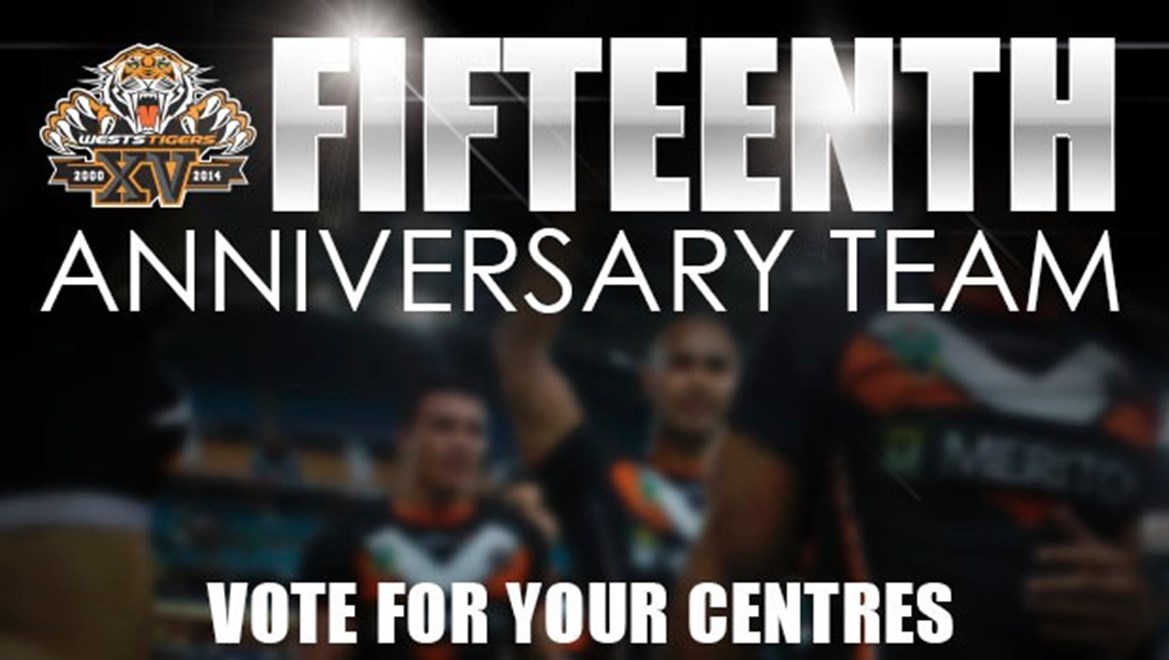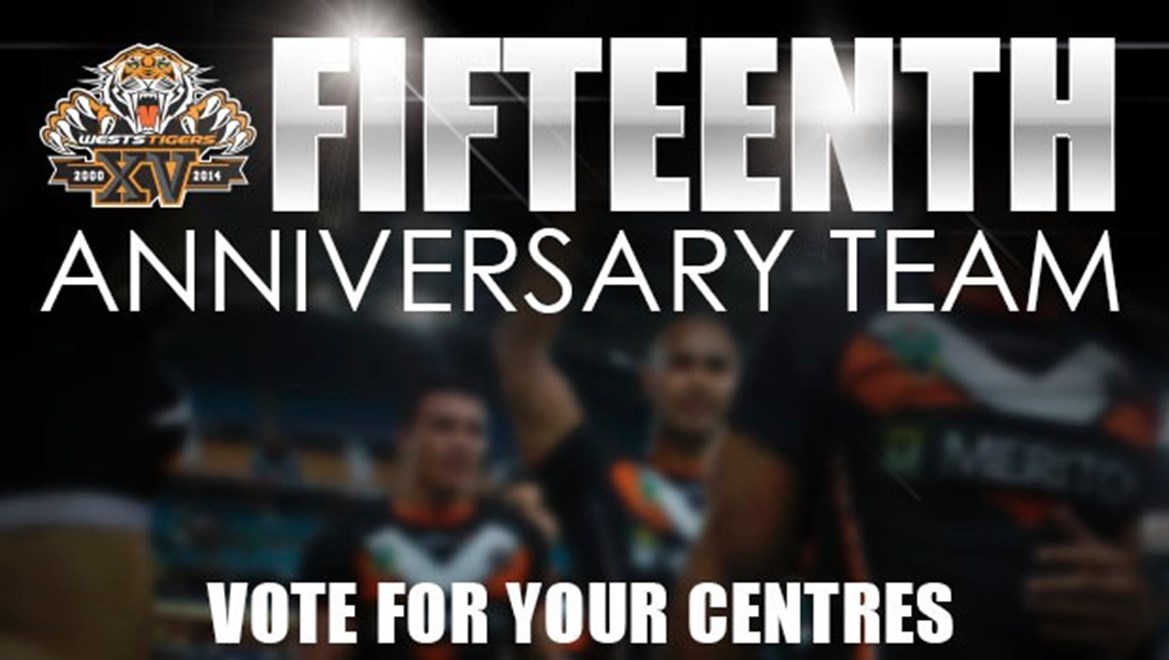 Wests Tigers are asking Members and fans to help the Club select its 15th Anniversary Team by voting online.
Fullback and wing voting is now closed, with the next position of centre having six nominees to be selected from.
The top two polling players will be revealed, along with the entire team of fifteen years, at a special event in July.
Nominee number one is current Wests Tigers centre Chris Lawrence who has recorded 140 NRL games for the Club thus far. The Eagle Vale St Andrews junior has crossed for 66 tries and represented Australia six times during 2010 and 2011.
Blake Ayshford played 104 NRL games for the Wests Tigers between 2009 and 2013. Scoring 22 tries for the Club, Ayshford joined the Cronulla Sharks this season.
With 24 tries in 80 NRL games, Dean Collis made a significant impact during his seven-year stint at the Club. The Campbelltown-born outside back represented City Origin in 2007 before joining Cronulla in 2010 and eventually Super League Club, Wakefield in 2012.
With a career spanning 14 years, Shane Elford spent three of those (2004-06) at the Wests Tigers. During that time, Elford scored 18 tries in 59 games and was part of the 2005 premiership-winning side.
Another 2005 premiership-winner, Paul Whatuira played 58 NRL games for the Club. Representing New Zealand on 16 occasions during his time with Wests Tigers, the evasive centre scored 30 tries for the joint venture.
The final nomination is inaugural team member, Kevin McGuiness. Previously a Wests Magpies player, McGuiness played the first three Wests Tigers seasons (2000-02). The man nicknamed 'Buddha' scored 30 tries, including a four-try haul in 2002, and a total of 123 points for the Club.
To vote select your favourite player from the below list, with voting for the two centre positions open until Sunday 18 May.