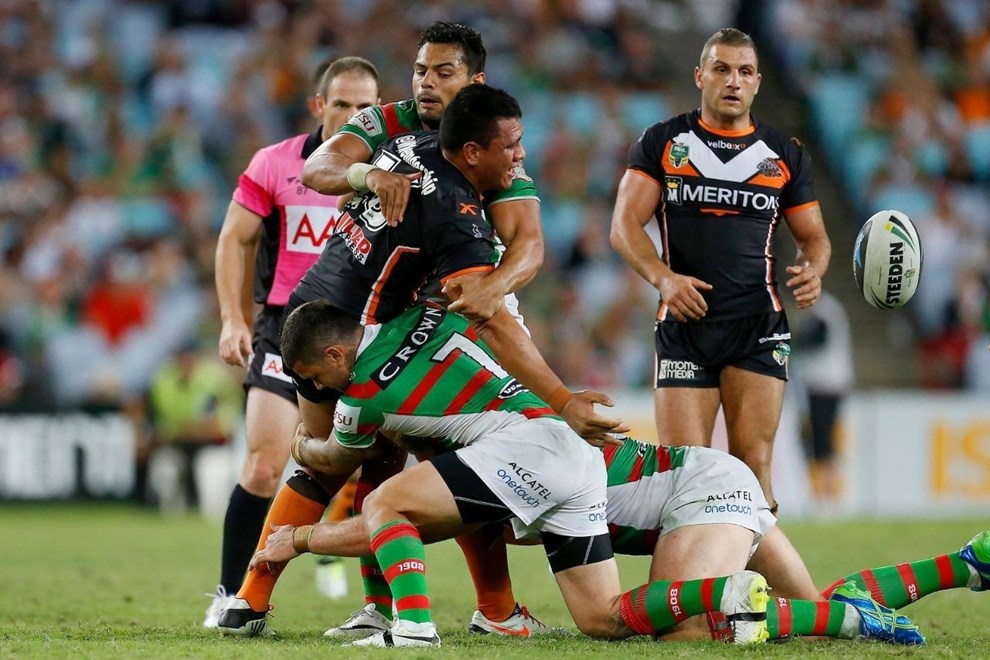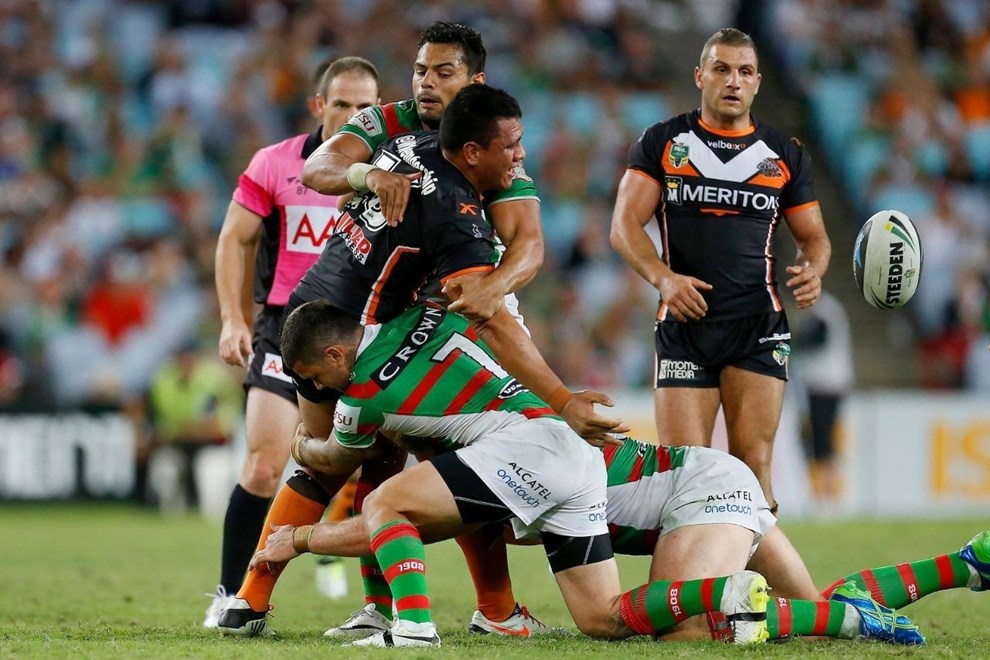 Set to play his first NRL game in over six weeks since sustaining an ankle injury against the New Zealand Warriors in Round 4, Wests Tigers forward Sauaso Sue is more than ready to rip in this weekend against the Cronulla Sharks when they clash at Remondis Stadium.
Dogged by injuries in the past few months — including a shoulder injury suffered in the 2013 World Cup that saw him miss most of the Club's pre-season — Sue had been damaging in the opening three rounds of the season before injuring his ankle.
Forced to watch his teammates experience both the highs and lows of rugby league, Sue said that he simply couldn't wait to get back on the field come Saturday afternoon.
"The ankle's feeling really good," said Sue, "and it's so good to be back.
"[It] should be really good to get back into it this weekend against Cronulla."
Check out Wests Tigers' Round 10 NRL team named to take on Cronulla Sharks!
Praised by NRL Head Coach Mick Potter as one of the Club's most impressive defenders and a player that "just doesn't get beaten in tackles", Sue's return will be no doubt be a big boost for the Club this weekend as they desperately try to end a two-game losing streak.
For Sue, watching the past two defeats against the Gold Coast Titans and Sydney Roosters — and being helpless to do anything to stop them — was tough.
"Yeah, it was really tough to watch the boys," he admitted.
"It's not as bad to watch them when they are playing well and winning games but it's really hard to watch them when they're struggling.
"You just want to be out there helping them but you know you can't do anything.
"You can tell in the past few weeks that the boys have sometimes been losing their way through the middle without the regular guys there.
"Getting Braith [Anasta] and Robbie [Farah] will be really helpful for the boys."
With Wests Tigers prop Aaron Woods likely to head off to State of Origin this year, Sue knows that there's a great opportunity for him coming in the next few weeks to really step up to the mark and establish his place in the team.
But, at the same time, he's not being drawn in to talk about the future — concentrating firstly on making a strong return this weekend against the Sharks.
"I can't wait to get out there," he said. "It'll be really good to take on the bigger guys that Cronulla have and a great challenge for us.
"It'll be a good challenge for me too to measure where I'm at.
"[With Woods probably off to Origin] it will be good to get more game time. The Club's going to need someone to step up and hopefully that'll be me."