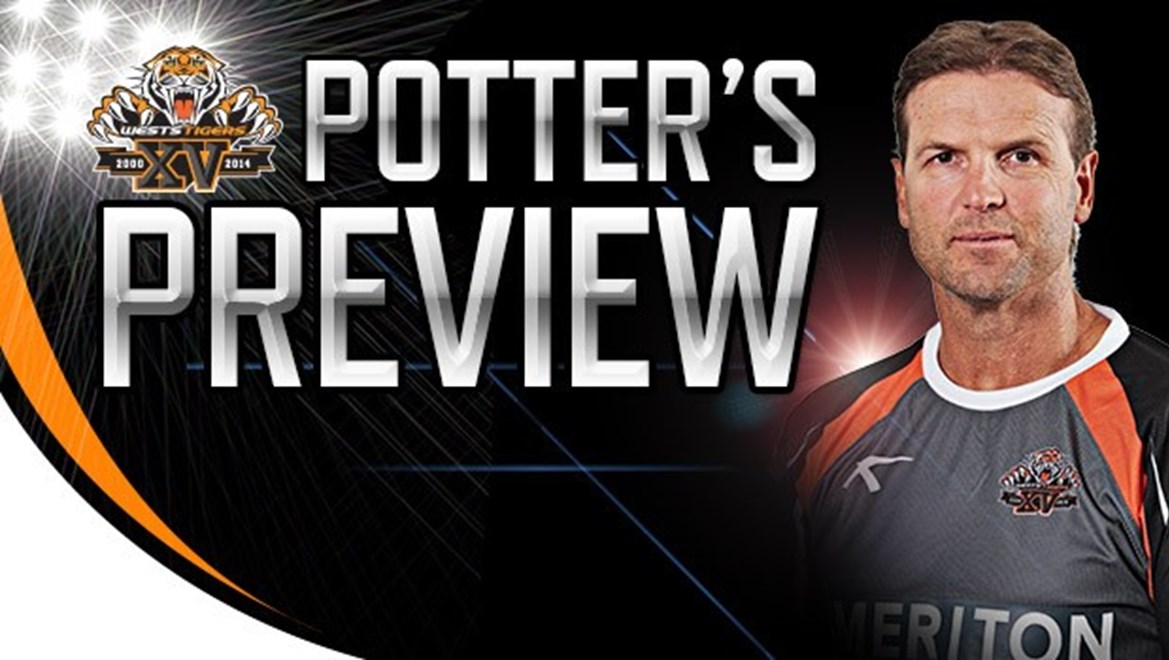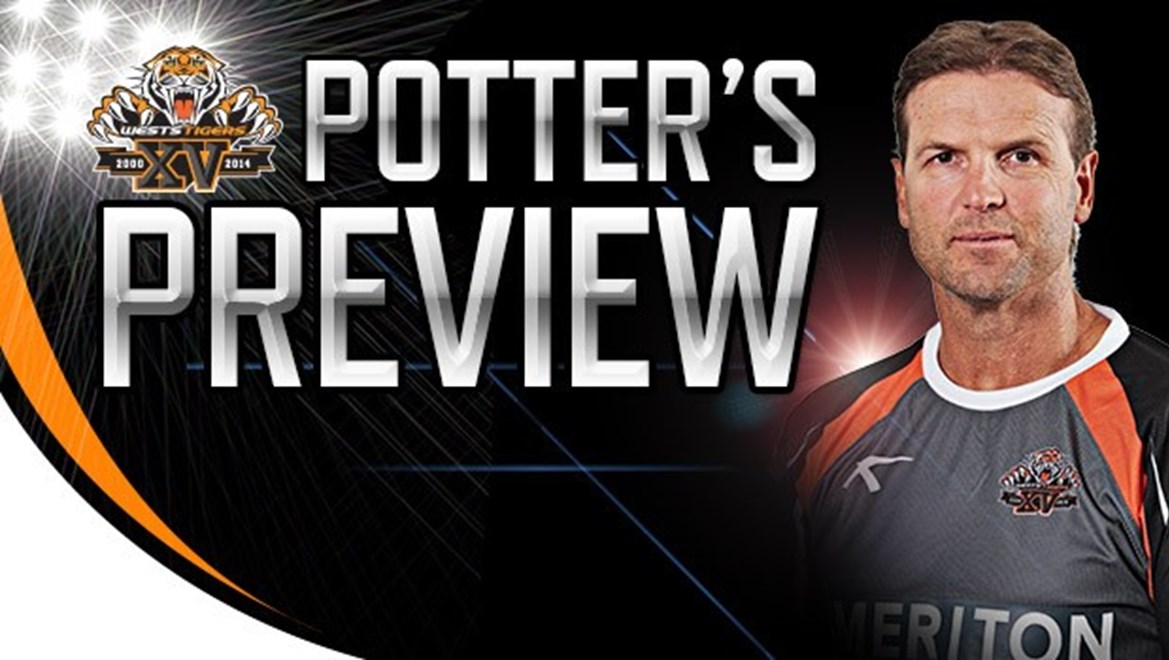 Wests Tigers Head Coach Mick Potter has praised his side's determination to emerge with a 22-20 victory over the Cronulla Sharks last weekend, and has urged his side to show a similar passion and grit this Saturday when they take on the Brisbane Broncos.
In what will no doubt be a special night for Wests Tigers as they celebrate their 15th Anniversary Game against the Broncos, Potter has said that the strong performances of late from the Club's youngsters will hold them in good stead this weekend — even with some key changes made to this week's Round 11 NRL team.
"I think Luke Brooks is really starting to come of age," said Potter.
"I [also] think Kurtis Rowe is getting better and better each game.
"I'm really happy for Kurtis; he's worked on his game for quite a few weeks to get better and I think he's growing with every game he plays."
Click here to purchase your tickets for our 15th Anniversary Game this weekend!
Potter also said that while the Broncos will be missing a few players due to Origin commitments, the visitors will by no means by an easy opponent.
"I don't think they'll change too much," admitted Potter.
"The core of their spine is still the same — Barba at fullback, Hunt at halfback and McCullough at hooker — so their game won't change too much,"
With the night reflecting on the Club's first game against the Broncos in Round 1, 2000 and celebrating 15 years in the NRL since that date, Potter said that having a strong crowd turn up to both celebrate the night but also cheer on the boys was imperative, and something that shouldn't be taken for granted.
"It does matter and it does help," said Potter. "There's $10 tickets for sale at Campbelltown so you've got to be happy with the prices.
"It's great to be able to afford to bring the whole family and sit on the hill or sit in the stands, and really enjoy a whole afternoon's entertainment.
"The players will certainly love to have a full house."