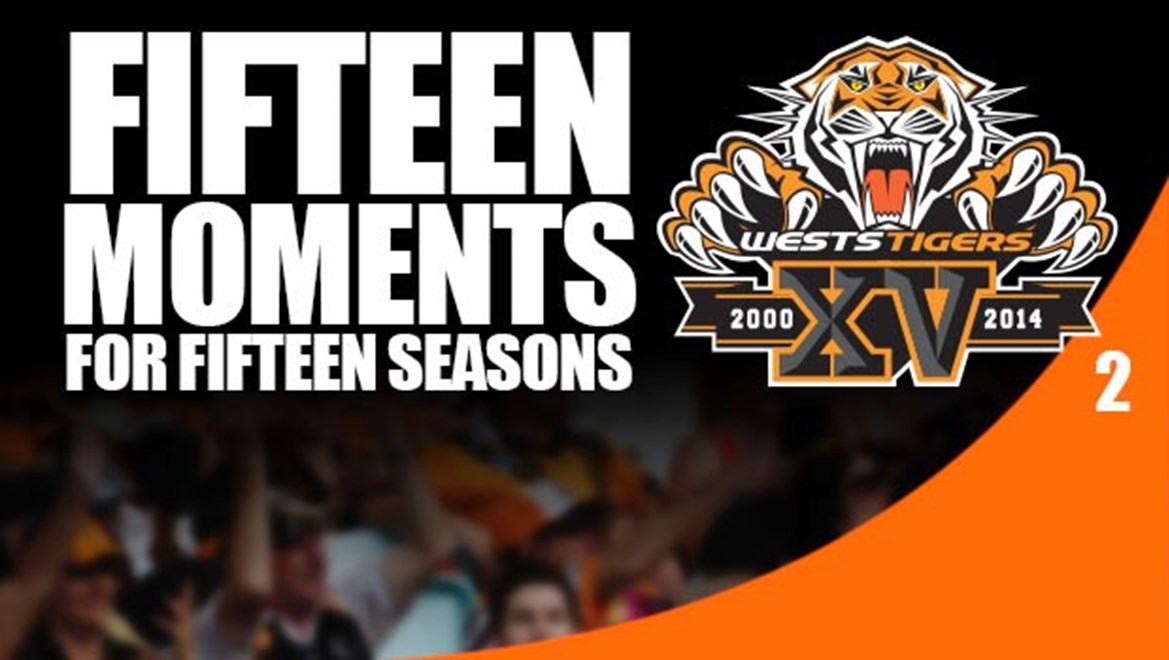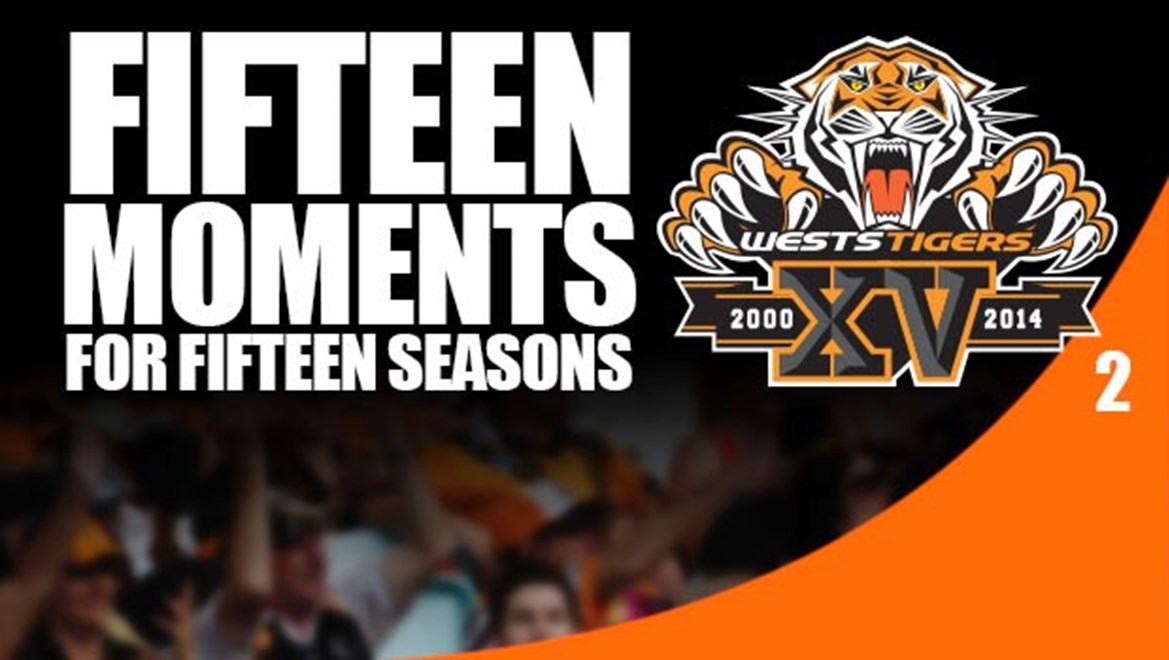 15 Moments for 15 Seasons
Wests Tigers are counting down the top 15 moments in the Club's history to commemorate with their 15th Anniversary season in the NRL.
As voted by the fans, here's Moment No. 2.

* * * * *

It was the moment that Wests Tigers fans will never forget.
Even the netural rugby league fans or those just watching the 2005 Grand Final on TV, even they knew that what they had just witnessed was a moment of magic.
A moment that inspired Wests Tigers to their first ever Grand Final victory.
"Marshall skips away, Marshall skips away..."
"I just remember streaking away," recalled Marshall years after his moment of brilliance against the North Queensland Cowboys in 2005.
"I can still see the crowd on the left sideline up in the air.
"I remember I got to Matty Bowen and tried to goose-step him, and that didn't really work. He sort of figured out what I was doing.
"Marshall's got Richards coming up outside, now inside..."
"Out of the corner of my left eye," said Marshall, "I saw Pat Richards.
"I had no idea how he got there. But I just saw Patty and instinct took over.
"Richards... Pat Richards has scored a magnificent try..."
"Next thing I knew, he'd fended Rod Jensen off and scored the try," said Marshall.
Richards himself said the moment was just pure instincts, and that while they'd used similar moves at training over the year, he never expected them to be used in a game.
"I just saw the line and then saw the cover coming across," recalled Richards.
"I saw Rod Jensen coming across and thought that if I don't get the fend out here I'm going bundling into touch.
"Lucky I got out," he said.
"It was probably the first time I've used the fend off the right; I normally fend people off my left, but this one worked all right."
All right, indeed.
Check out the other Top 15 Moments:
15. Chris Lawrence's debut against Brisbane Broncos — 2006
14. Wests Tigers comeback against Newcastle Knights — 2001
13. Robbie Farah breaks Club Record for most games — 2013
12. Marika Koroibete scores four tries in one game — 2012
11. Luke Brooks' debut against St. George Illawarra Dragons — 2013
10. Blake Ayshford's try in the rain against Melbourne Storm — 2013
9. David Nofoaluma's spectacular try against Manly Sea Eagles — 2013
8. Wests Tigers comeback against New Zealand Warriors — 2011
7. Scott Prince's field goal against the Canterbury Bulldogs — 2005
6. John Skandalis' first try against the Brisbane Broncos — 2000
5. Simon Dwyer's hit on Jared Waerea-Hargreaves — 2010
4. Daniel Fitzhenry's try against the Cronulla Sharks — 2005
3. Semi-final against St. George-Illawarra Dragons — 2005