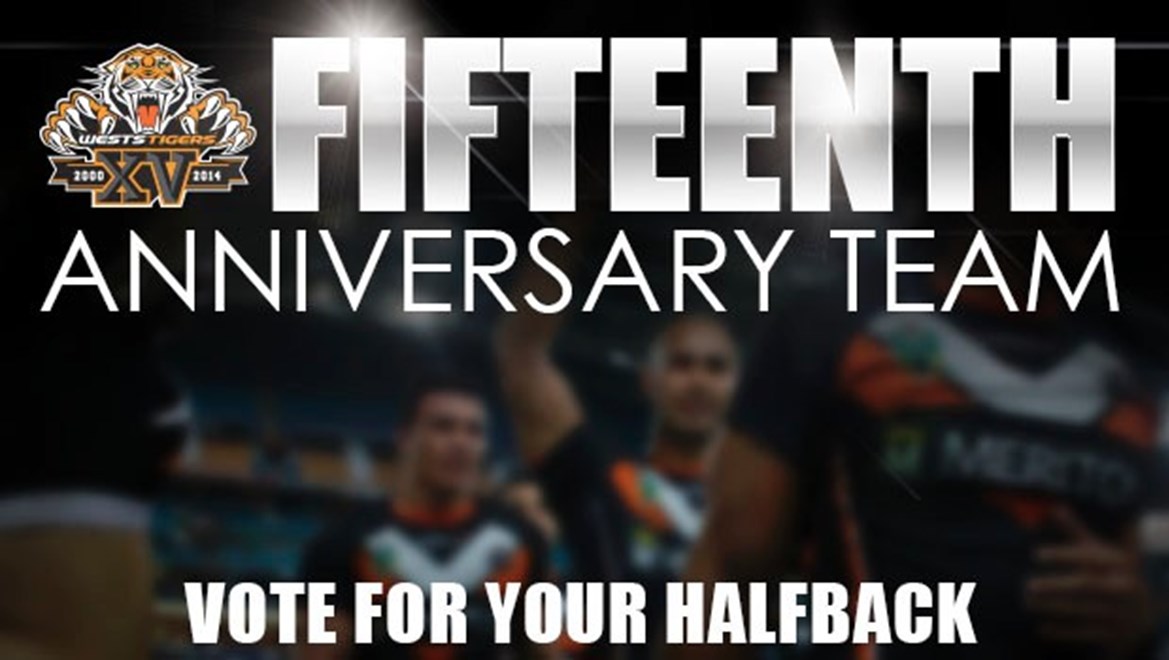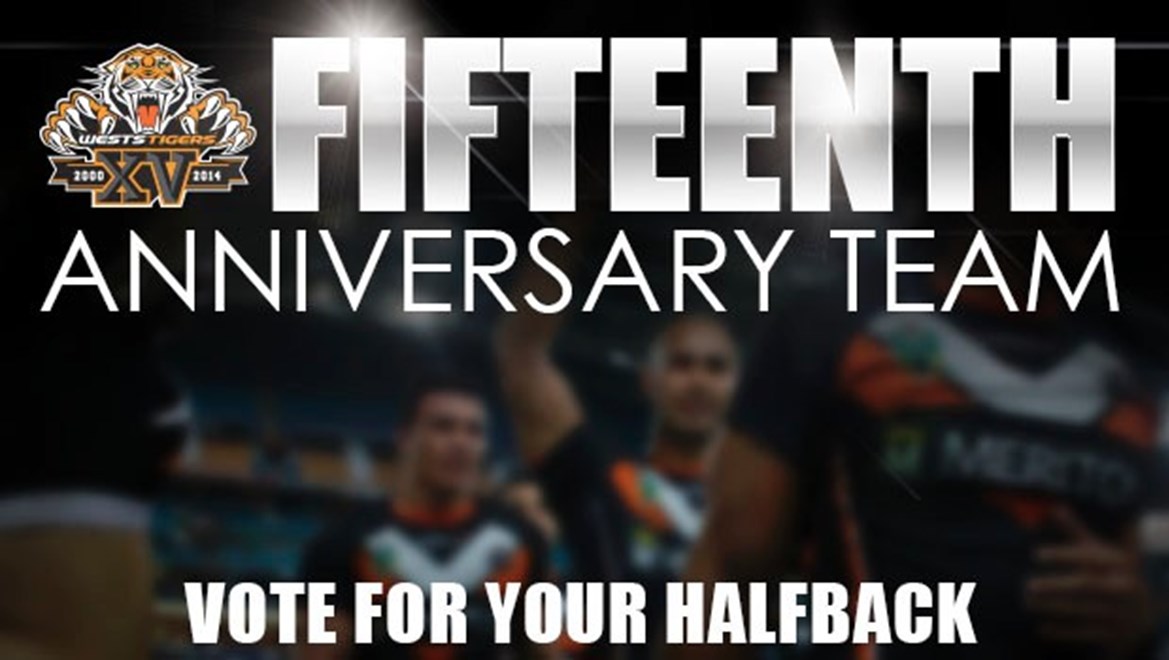 Wests Tigers are asking Members and fans to help the Club select its 15th Anniversary Team by voting online.
Halfback is the only position left in the backline that is still to be voted on, with four nominees to choose from.
The top-polling player will be revealed, along with the entire team of fifteen years, at a special event in July.
Nominee number one is 2005 premiership-winning halfback, Scott Prince. The only Wests Tigers player to represent Queensland, Prince played 73 NRL matches for the Club during a three-year stint from 2004 through to 2006. Prince was captain for the 2005 decider –winning the Clive Churchill Medal in the 30-16 victory over North Queensland.
The inaugural halfback for the Wests Tigers, Craig Field played 28 matches for the Club. Part of the Balmain Tigers side before the joint-venture, Field scored a total of 33 points for Wests Tigers during the 2000 and 2001 seasons (four tries, seven goals and three field goals).
Robert Lui played three seasons for the Wests Tigers from 2009 through to 2011. Lui took the field on 43 occasions, scoring nine tries and one field goal before joining North Queensland in 2012.
Current NRL squad member Tim Moltzen is the fourth and final nominee in the position of halfback. With the ability to slot in nearly anywhere in the backline, Moltzen has played a total of 90 NRL games for the Club. Currently sidelined with a knee injury, the 25-year-old represented Country Origin in 2011 and has crossed for 39 tries since making his NRL debut in 2008.
To vote, select your favourite player from the below list. Voting for halfback closes this Sunday, 1 June.