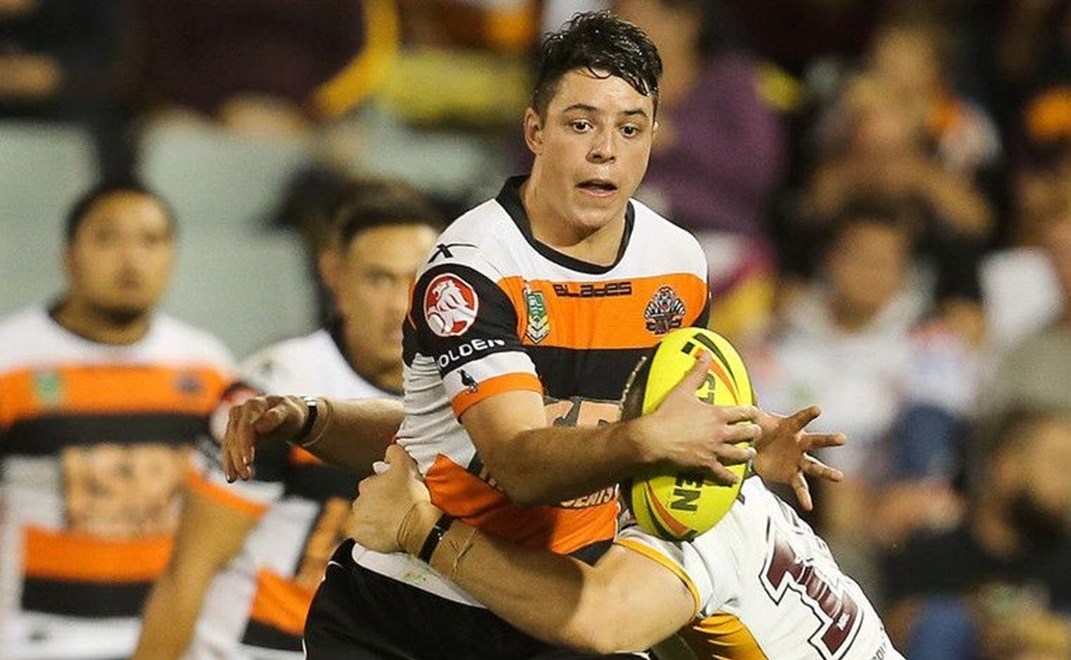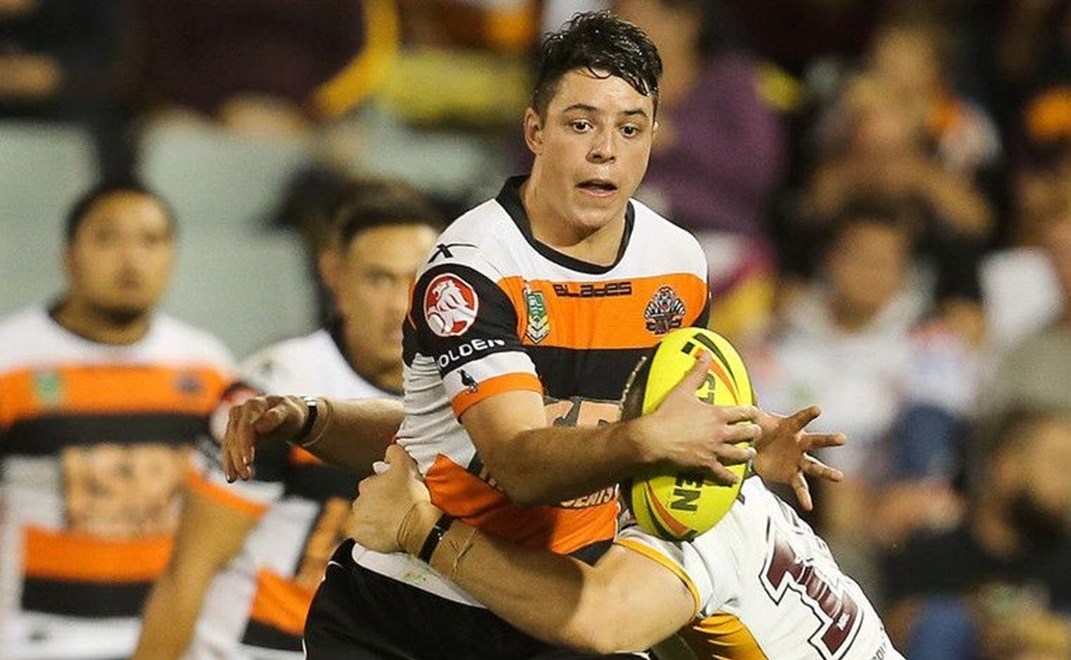 While Holden Cup centre Nathan Milone may not have seen it coming, the exciting young prospect was always destined for captaincy this year.
Moving into the vacant leadership role from Kyle Lovett, the Dundas Shamrocks junior has been an integral part of the new-look team's success in 2014.
With a solid introduction to Holden Cup in 2013 already under his belt, Milone has led by example not only on the field, but off it as well – helping create a strong bond between new and old players within the squad.
Head Coach Andrew Webster insists that this was just one of the reasons why handing Milone the captaincy was a 'no brainer'.
"He's the leader of the bond that we are building as a team; 100 per cent," Webster said. "Both Nathan and Salesi Funaki have been really good with that off the field."
"We have had a few guys that came down from Keebra Park and 'Nath' took it upon himself to make them feel welcome.
"He makes sure they can all get to training and get back home; he has done so much for those boys already.
"The bond is really around him, he makes sure they mix together off the field and they're all getting tighter by the day - there's a huge result in that."
While Webster was quick to praise Nathan's off-field qualities, he has been just as impressed with his leadership on the field.
"Nathan isn't one to give a big speech or anything like that," Webster added. "He just leads by example and always does the little things right at training."
"You want those people as your leaders."
Milone, who turned 20 in March, said spending a year under current NRL squad member and former NYC Captain Lovett helped him develop his leadership skills.
"It was something different and I definitely wasn't expecting it," he said. "I'm starting to warm to it now but I'm still very new to it all."
"I took what Kyle (Lovett) taught me last year and being a younger guy coming up he was really good to me.
"I just want to help the younger guys coming up like he did; it really does helps with the nerves because I've been there before."
Milone is confident the team unity within the squad is behind their strong start to the season, with the side sitting in sixth place leading into this week's bye.
"All the boys are fitting in really well," Milone said. "I think the stuff outside of footy like going out for lunch has helped a lot with bringing the team together."
The Blacktown-born player is building an impressive resume off the field, studying a Bachelor of Business at UTS and also undertaking a Certificate IV in Fitness with a number of his teammates.
If this season's form is anything to go by, Milone has a big future ahead of him in Rugby League and played his first NSW Cup game three week ago against Mounties - scoring a try in the 24-14 loss.
It was another step forward in the rise of Milone, with coach Webster rating the centre as an exciting prospect.
"We had the bye and NSW Cup needed a centre, so it was a real reward to Nathan from Mick (Potter)," Webster said. "I couldn't praise him enough to Fletch (NSW Cup Coach, Paul Fletcher) when he was going up."
"I knew he wouldn't let them down and would have plenty to offer.
"It will be a stepping stone for next year, I can see him bursting into first grade at some point in the future."
Playing in the top grade is the ultimate goal for any young footballer, however Milone is not getting ahead of himself just yet.
"My dream is to obviously play NRL one day, but it's a long-term dream," Milone said. "I've just got to perform each week and concentrate on the rest of the year in the Holden Cup."