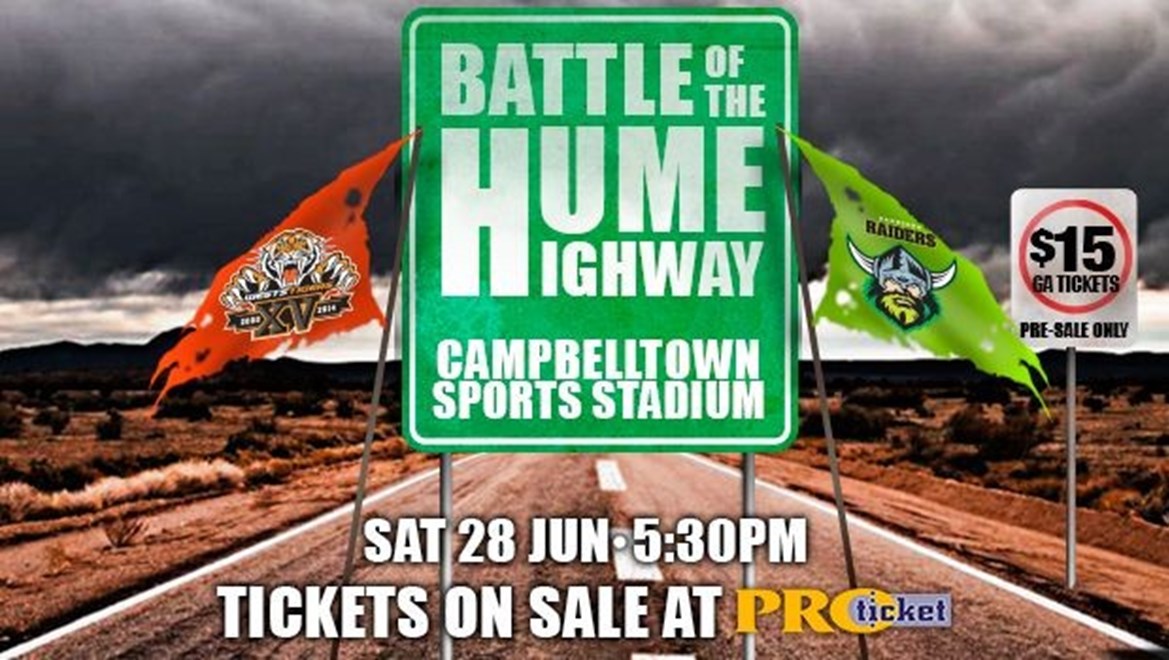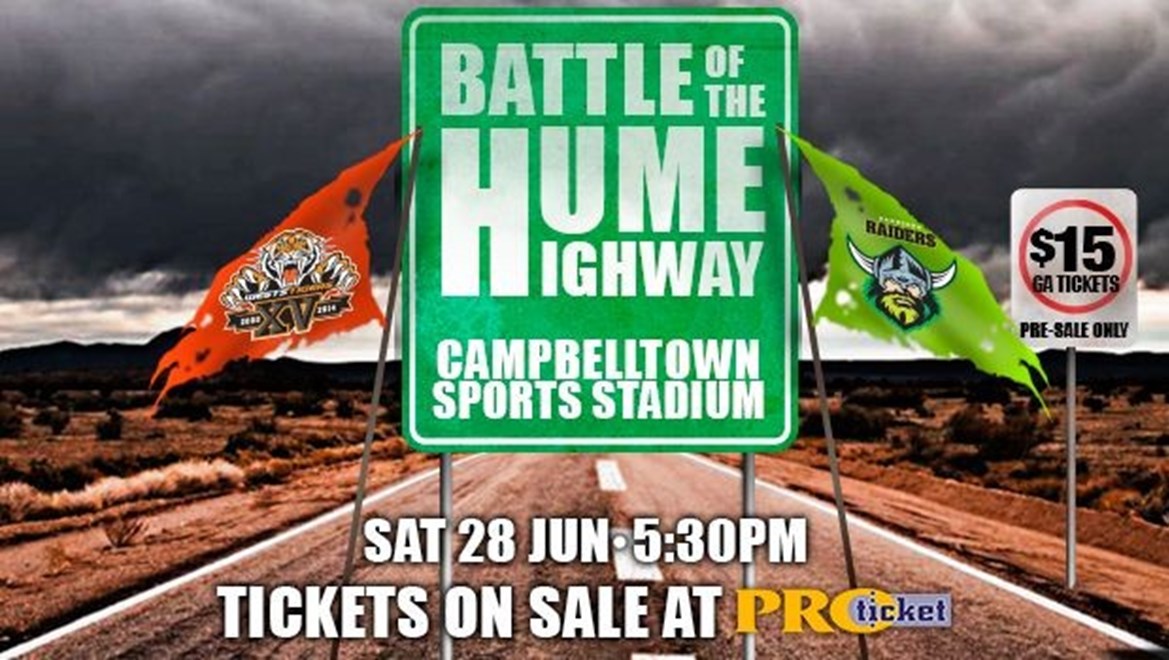 Tickets are now on sale for Wests Tigers' round 16 game against the Canberra Raiders with a special pre-sale offer for fans of both sides.
Wests Tigers will take on the Raiders at Campbelltown Sports Stadium on Saturday 28 June, with pre-sale General Admission tickets available for just $15.
Wests Tigers CEO Grant Mayer said that the Club had a great response to the Round 11 ticket offer and are hoping many of those fans return for the Raiders game.
"Our Round 11 game against the Broncos was a night of celebration with 16,511 Rugby League fans joining us at Campbelltown Sports Stadium," said Mayer. "We'd love to be able to have the same ticket offer as that night for every game but it was to mark a special occasion and unfortunately isn't sustainable.
"We believe that the pre-sale $15 General Admission tickets for Round 16 is great value and creates an affordable afternoon and evening out for families," he said. "We look forward to another strong crowd getting behind the team at Campbelltown at the end of the month."
There will be four games at Campbelltown Sports Stadium on the day with Ron Massey Cup, NSW Cup, NYC and NRL teams all in action.
The $15 General Admission tickets can only be purchased prior to game day, with children's tickets $10. Family General Admission tickets are available for $50.
Silver category tickets can be purchased for $40 for adults, $35 for concessions, $20 for children and $95 for adults at any time.
Gold category tickets are available for $50 for adults, $40 for concessions, $25 for children and $125 for a family.
Tickets, including the $15 General Admission, can be purchased here, or through GearZone stores at Macarthur Square and Concord Oval.