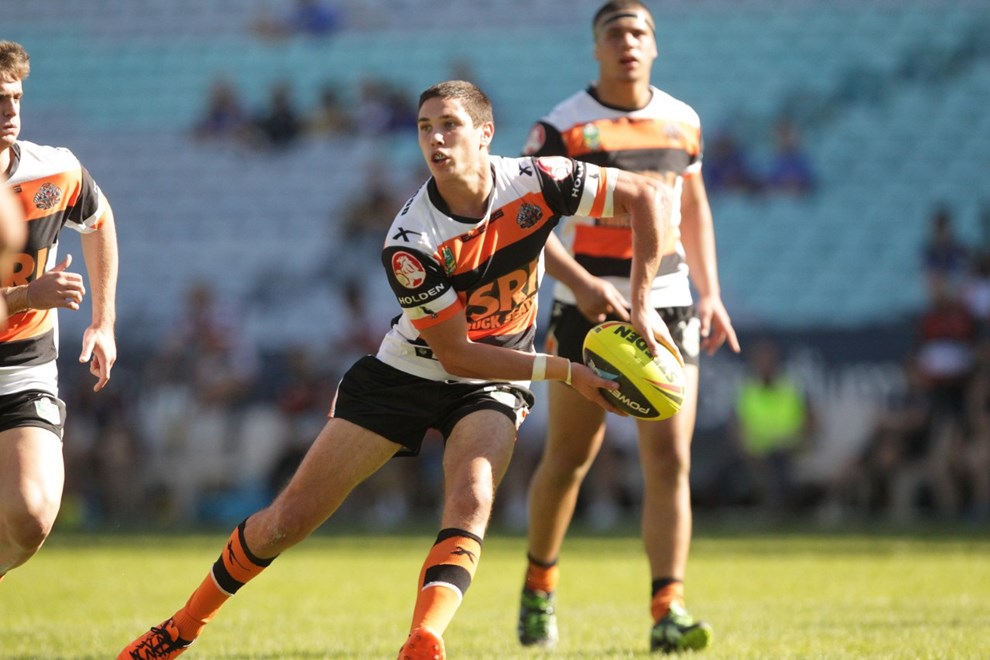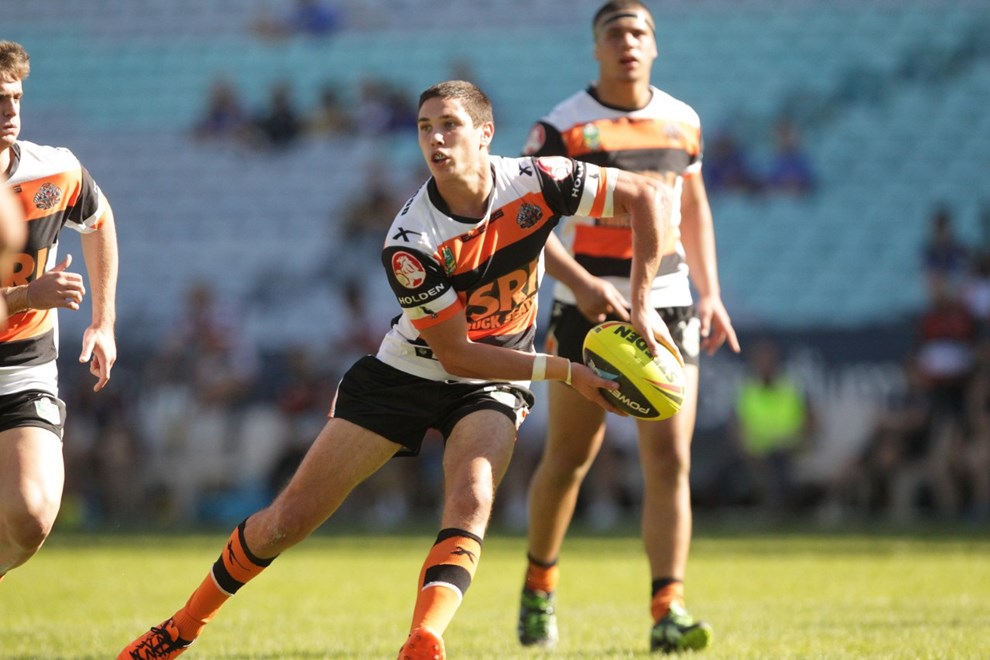 While 2014 so far might have seen former Holy Cross playmaker Luke Brooks snare much of the public attention and notoriety, his fellow playmaker and close friend Mitchell Moses certainly isn't having a quiet season by anyone's standards either.
The 19-year-old started the year with games against the big boys in the Auckland Nines, before starring for the Club's NYC program in the opening 10 rounds of the competition.
With a slew of try-assists and match-winning performances, Moses soon earned a call-up to the Club's NSW Cup squad, and on the back of two strong games against quality opposition in Newcastle and Wentworthville, the five-eighth is quickly starting to make waves similar to that of his former Holy Cross halves partner in Brooks.
And while it's been somewhat of a frantic start to the year for Moses, the 19-year-old says that he's simply trying to enjoy wherever the ride takes him.
"Yeah, it's been a little weird how quick it's all moving," Moses said.
"I'm just trying to soak it all up as much as possible.
"Coming from up from the under-20's and then playing State Cup the last few weeks… it's been a good jump — playing against older fellas and really getting the chance to throw my body around. I've been working hard on my defence, and playing against fully grown men is really helping my defensive game a lot.
"State Cup probably isn't as quick as NYC but it's definitely better for me to measure myself against and try and push my claim to get into the NRL."