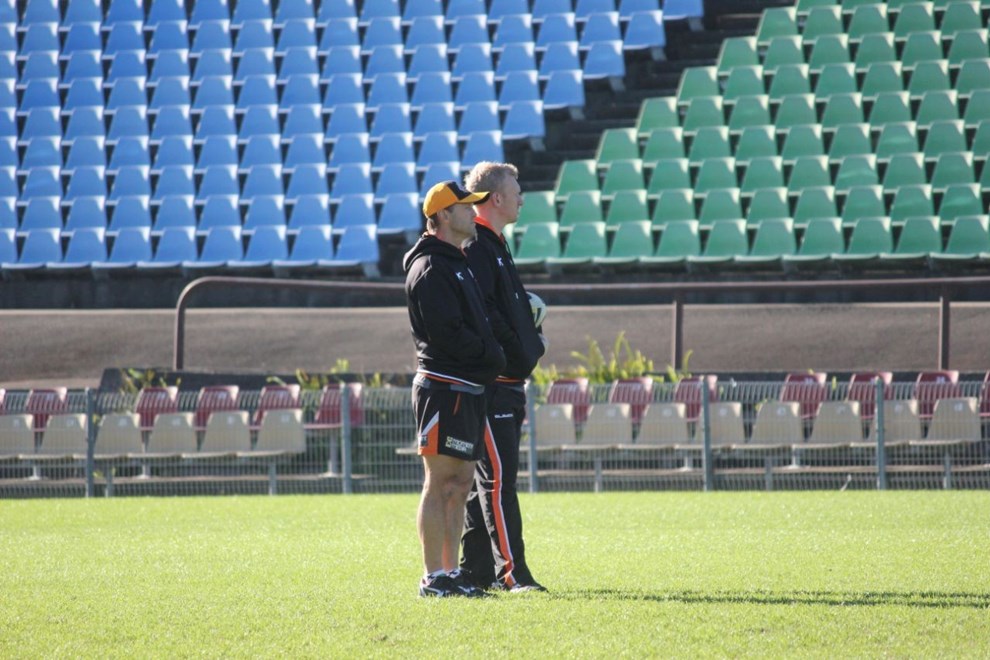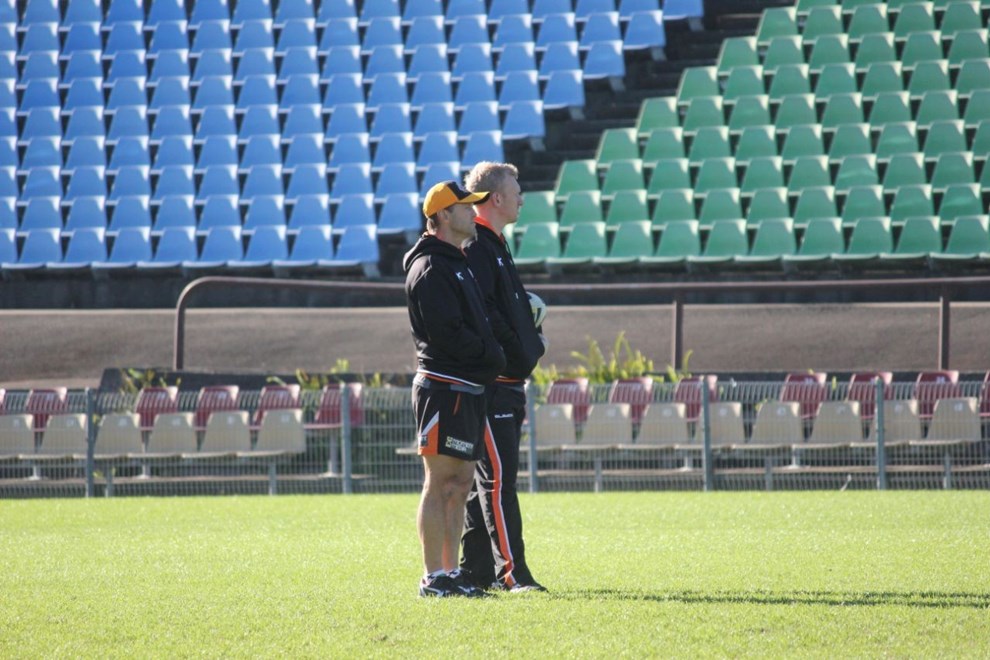 Currently sitting inside the top eight at the mid-way point of the 2014 Season, we caught up with NYC Coach Andrew Webster to talk about the year so far.
His answers have been transcribed in full below.

* * * * *

Q. A really good start to the year from the boys – what have you made of 2014 so far?
A. I suppose it's been up and down. Round 1 against the Dragons I think we were a little too over-confident. We had a really good pre-season and some good trial form and I think we rolled into Round 1 against a team that we knew was going to be a lot better than in previous years, and they gave us a bit of a lesson on that day.
I think we've had three really poor defeats that I haven't been happy with, and that's been the Dragons, the Parramatta and the Titans. I think in all three losses that a bounce of the ball, a different decision or just a bit of luck and the day could have been a lot different — just because our consistency and our decision-making wasn't there at the time. In particularly, after that Titans loss, we just simplified things. We broke things down and addressed some key indications like completions and being aggressive and being bullied out of games, and we changed those. I think that's been behind our recent form.
Q. What's impressed you the most over the first 13 games of the season?
A. I think just the boys' willingness to learn. Even in those three poor performances, I saw really good signs that, if we pieced it together, we'd be a good team. There's been a lot of week-to-week improvement from individuals, which is great to see.
A motto of ours has been "individual performance affects the team result" and we've had individuals that have worked on their game, and that's helped. We've had a lot of competition too from some people knocking on the door from outside the team which has made people look over their shoulder and work even harder, which I think is always key for a successful environment. The thing's that's impressed me the most is that we have some quality players with long-term injuries, and there have been guys who have stepped up and run with it. That's been the most pleasing thing of all.
Q. Which game this year have you taken the most out of so far this year?
A. There's been a couple, but without a doubt, the game that turned our season was that game against the Roosters at Allianz Stadium in Round 9. Our actual completions and things like that were the worst they had been all season; we gave them every opportunity to win the game but I think we drew the line in the sand — like I said earlier about the fact
"We gave them every opportunity to win the game but I think we drew a line in the sand..."
we're not going to let teams bully us and we're not going to give in and we're not going to lay down and them cross our line. There was just a real resolve that they weren't going to score a try that was going to defeat us. They just hung in there all night, and even though we lost two key players in the first half — both of which turned out to be season-ending injuries — we did it with 15 men. That win gave us so much confidence. I said it to the boys after the match that they're never going to have a harder match all year than that one, and if you can win that, then imagine what you can do when you start completing sets and you start actually playing good football. And you look what's happened since that game — we've won four from four and are pushing for top spot now.