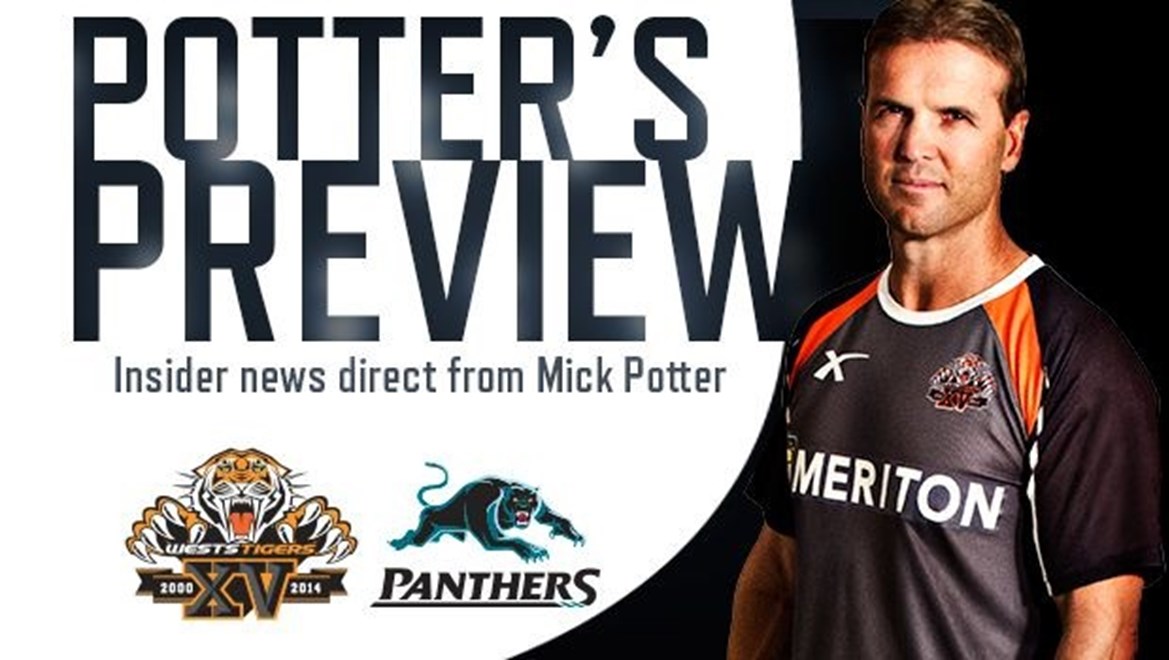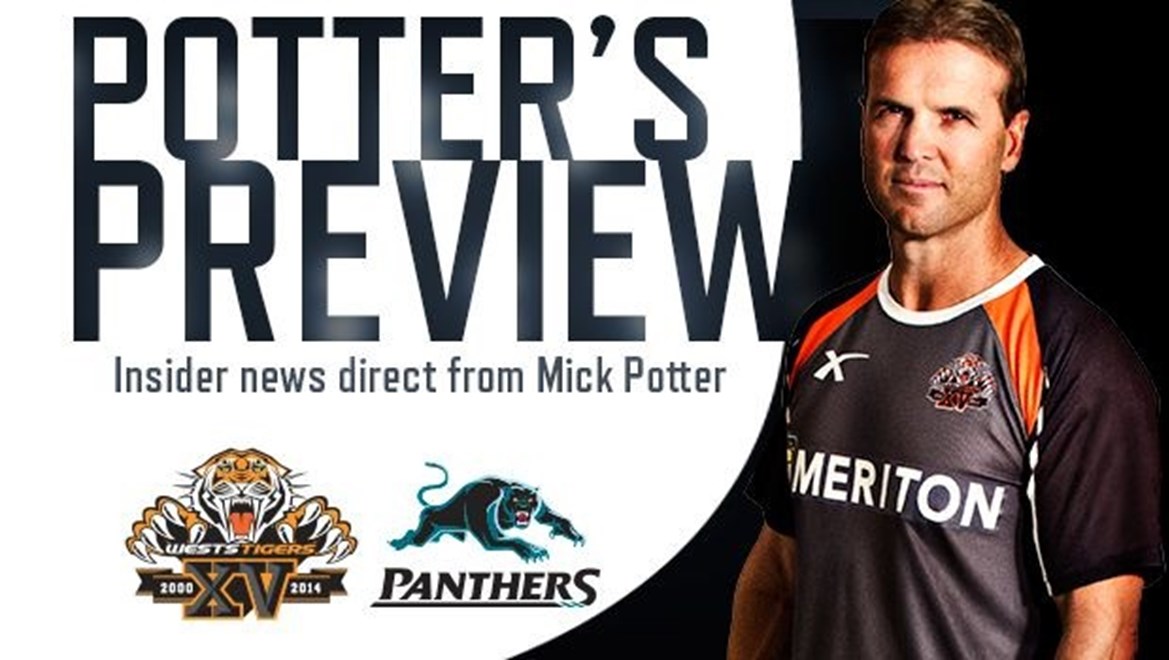 Head Coach Mick Potter has exclusively revealed to Wests Tigers Members two key changes to this week's side to face Penrith at Leichhardt Oval.
Both Dene Halatau and Joel Luani have been recalled to the NRL side after impressive performances with the NSW Cup side recently.
With both Robbie Farah and Aaron Woods on Origin duty combined with a number of injuries, Potter will be forced to name a very different side to the one that defeated Canberra on Saturday night.
Halatau returns for his second NRL game this year, with his first match against South Sydney in Round 14 ending prematurely, leaving the field with concussion just minutes into his first stint.
HAVEN"T GOT YOUR TICKET FOR THIS SUNDAY'S BLOCKBUSTER YET? CLICK HERE FOR GREAT TICKETING OFFERS!
The veteran forward returned to the NSW Cup side last week with a bang, crossing for two tries in the narrow loss to Mounties.
"Dene played big minutes in the backrow last week in NSW Cup," Potter said. "He will probably have a different role for us this week."
"Getting through the game last week was important to get his match fitness up; he has only been back a few weeks from his broken ankle.
"The role that he will play this week could be slightly different to what he has been doing - he might have a stint in the back row, he might have a stint at lock, he might play in the halves or he might even get a stint at nine.
"Dene is there to fill in any void that happens but also gives us energy and leadership out there that we require."
With the absence of Woods and Farah, Halatau will play a key role in leading the younger team members around against a high-flying Panthers side.
"Dene is an established NRL player and he doesn't take a backwards step," Potter said. "He is probably not the biggest forward running around, but certainly he is as strong as he could possibly be."
"He knows how to stop people on contact and how to run a good line, it's the requirements that you need to be able to take us forward."
Luani will slot back in at hooker, earning his sixth NRL cap this season.
"I have been happy with what Joel has done while Robbie has been away," Potter said. "He has a great passing game and he is developing his running game."
"Joel has only had a few years in the game, coming from a Rugby Union background and he hasn't actually played too much hooker in his career but I think he is getting better.
"He is still young enough to learn and he has got a lot of football in front of him."
With the Panthers sitting in second place, Potter is preparing his side for another grueling encounter this week.
"Penrith have been performing very well this season," Potter said. "They are right up the top of the ladder for good reason – they have been consistent, solid, doing all the small things and making it hard for the other teams."
"They went across last weekend to face a tough New Zealand outfit that weren't going to let that match go; to a degree they were only put out of the game by a Shaun Johnson intercept.
"We know how tough they are - they've got good outside backs and a really solid pack of forwards that know how to stop you."
Wests Tigers will return to Leichhardt Oval this Sunday for the first time since Round 8, with Potter highlighting the importance of a big crowd at the match.
"Playing at Leichhardt Oval is always a bonus, the players love playing there and mixing with the crowd," Potter said. "They enjoy the buzz that comes a big home crowd, it really helped us last week at Campbelltown."
Stay tuned for the full Round 17 team announcement later this afternoon on weststigers.com.au