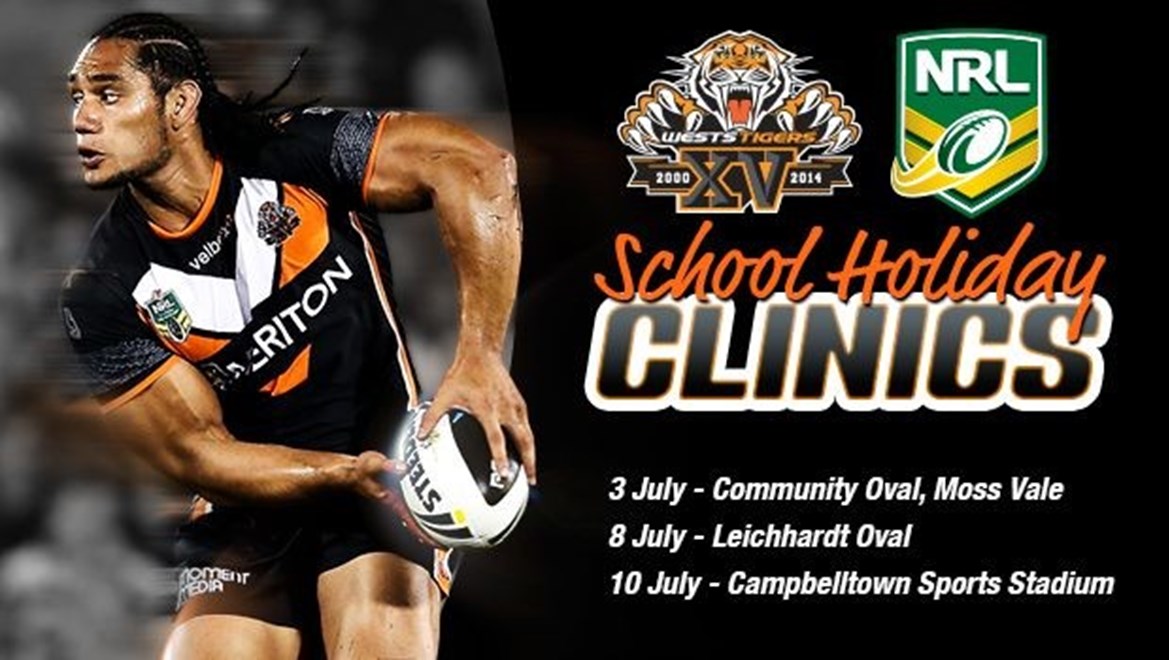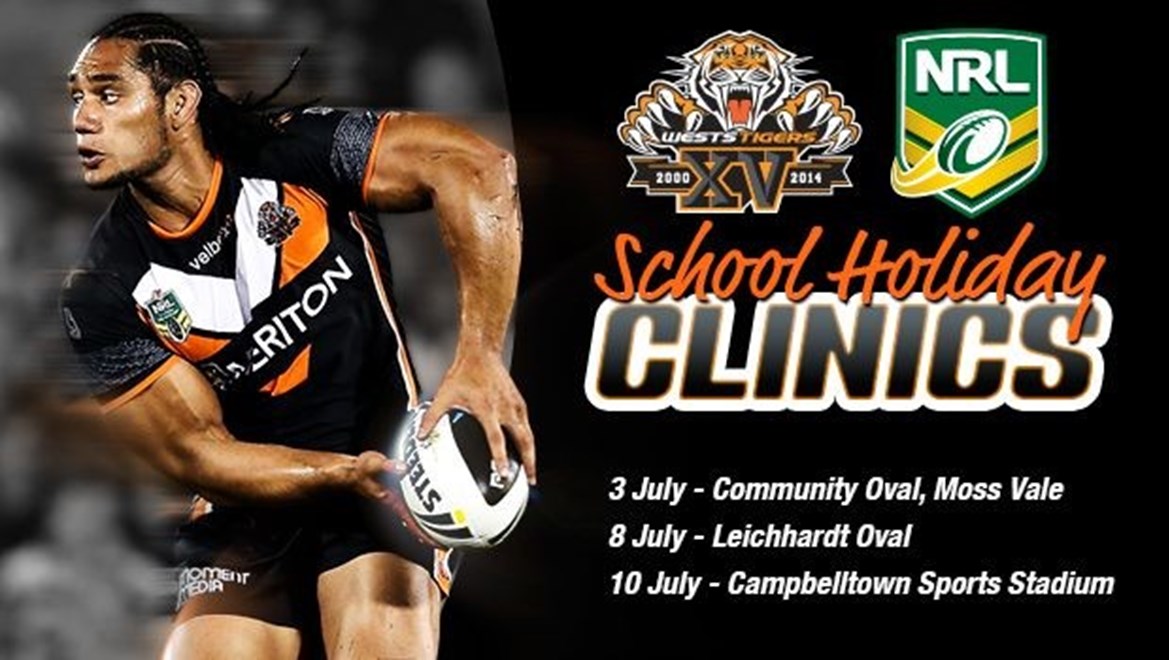 In conjunction with the NRL's Development Team, Wests Tigers will be running a holiday clinic in the upcoming July Holidays to help keep even the most energetic youngster occupied and entertained — with plenty of footy fun!
A half-day clinic run by qualified NRL Development Officers, the clinic makes footy fun, with a series of skills and drills situable for all ages and ability levels.
Throw in a bit of touch football alongside one of the stars of the Wests Tigers NRL squad, as well as a Leichhardt Oval Tour, a signing session with Wests Tigers NRL players, the Wests Tigers Holiday Clinic event is one that no young footy fan should miss.
Click here to register for Wests Tigers' Holiday Clinic on July 8 at Leichhardt Oval!
Included in the cost of $35 all participants receive healthy morning snacks, lunch and a drink, NRL sports bag, football, drink bottle and kicking tee.
The clinic will commence at 10am and will conclude at 1:00pm.
The clinic is open to both boys and girls from ages five to 12 inclusive.
Full details of the event are as listed below.
Wests Tigers Holiday Clinic — July 8
Date: Tuesday, July 8
Time: 10:00am to 1:00pm
Venue: Leichhardt Oval, Leichhardt
Cost: $35 (includes sports bag, football, drink bottle, kicking tee, lunch, drinks and snacks)

For more information or any issues, contact Adam Hellyer on ahellyer@nrl.com.au.