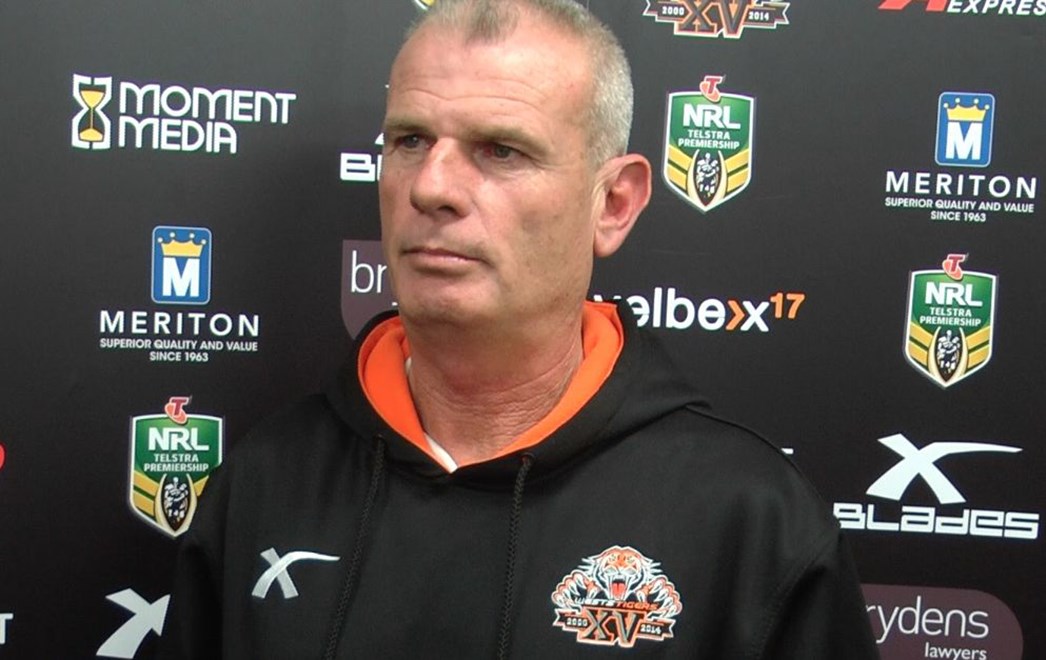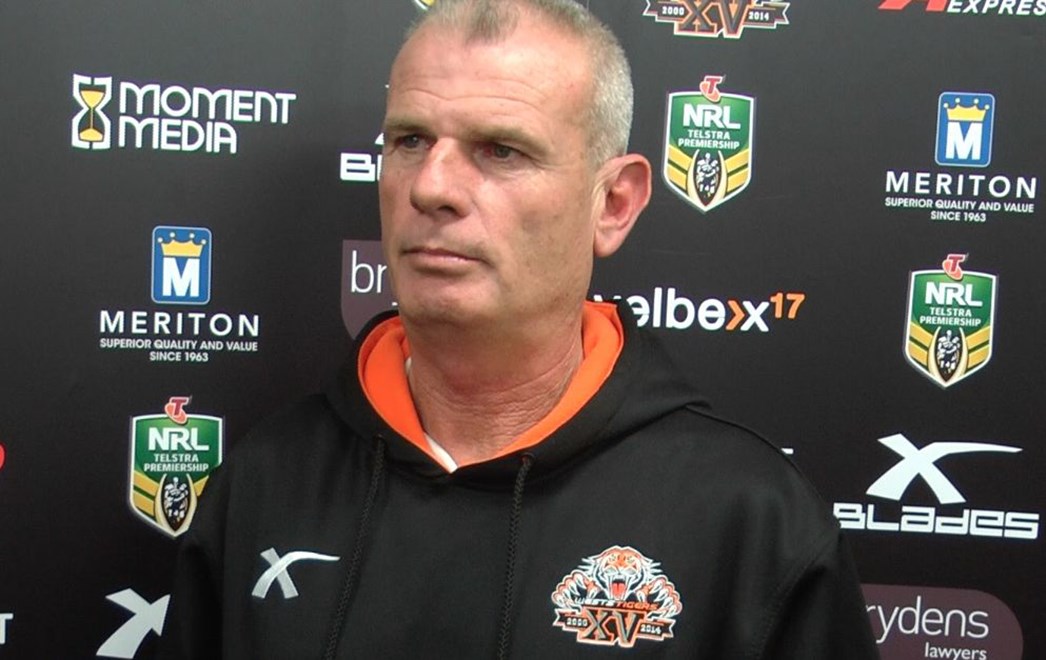 The Wests Tigers NSW Cup side's winning streak of five matches came to an abrupt holt on Saturday afternoon, surrendering a 20-point lead to Mounties – leaving Coach Paul Fletcher bitterly disappointed with the loss.
A mid-season run that included the scalps of Newcastle (twice), Cronulla, Newtown and Wentworthville, Wests Tigers were tipped to triumph over the seventh-placed Mounties side and with the team leading 26-6 with 14 minutes remaining, that prediction looked accurate.
Captain Jarred Farlow, who sustained an ankle injury in the second half, and veteran Dene Halatau both watched on from the bench as the Canberra feeder team ran in four converted tries to snatch victory in the dying stages.
"We were in control of the game but a few of our players probably looked at the scoreboard," Fletcher said. "Their attention to detail dropped away and we eventually got our pants pulled down."
"It's disappointing that the guys let themselves down, we were in control of the game and then we came up with a few errors on play one.
"We gifted Mounties field position and they made the most of it."
Both Fletcher and the players were left searching for answers in the sheds post-match.
"I asked the boys after the match for their thoughts and they kept saying we have these periods in our games where we clock off," Fletcher said. "In that match it was the last 10 minutes and usually our class can get us through (those periods)."
"On Saturday we faced a side that was more hungry to take the opportunities."
Farlow had scans on his injured ankle today, with Fletcher hopeful that his inspirational captain will be back on deck for Sunday's clash with the top of the table Penrith Panthers.
"Jarrod will have scans today, it was a massive blow losing him on Saturday," Fletcher said. "He scored three tries and tried his hardest the entire time he was on the field."
"I thought Asipeli Fine was very good against Mounties too; there were a few good performances, but at the end of the day you have got to complete your sets."
This Sunday's match against Penrith is a vital one for the Wests Tigers as they look to knock-off the competition leaders and edge back into contention for the minor premiership.
The Panthers have won their last nine matches and sit two points clear of the second-placed Wentworthville, however Fletcher is confident his side will be up for the clash.
"It's a challenge - we had one five in a row and lost on Saturday, so it'll be a challenge next week to get up against the top of the table," he said. "We need to improve our completions, our second half was abysmal."
"We went from a 95% completion rate last week to hovering around 60% in the second half against Mounties which is unacceptable."
NSW Cup will be the first of a three-match fixture at Leichhardt Oval this Sunday, with Family passes available for just $50.
CLICK HERE TO PURCHASE YOUR TICKET TO WESTS TIGERS V PENRITH
MATCH DAY SCHEDULE
Wests Tigers v Penrith Panthers
Sunday, July 6
Gates Open: 10:45am
NSW Cup Kick-off: 11:00am
NYC Kick-Off: 12:45pm
NRL Kick-Off: 3:00pm