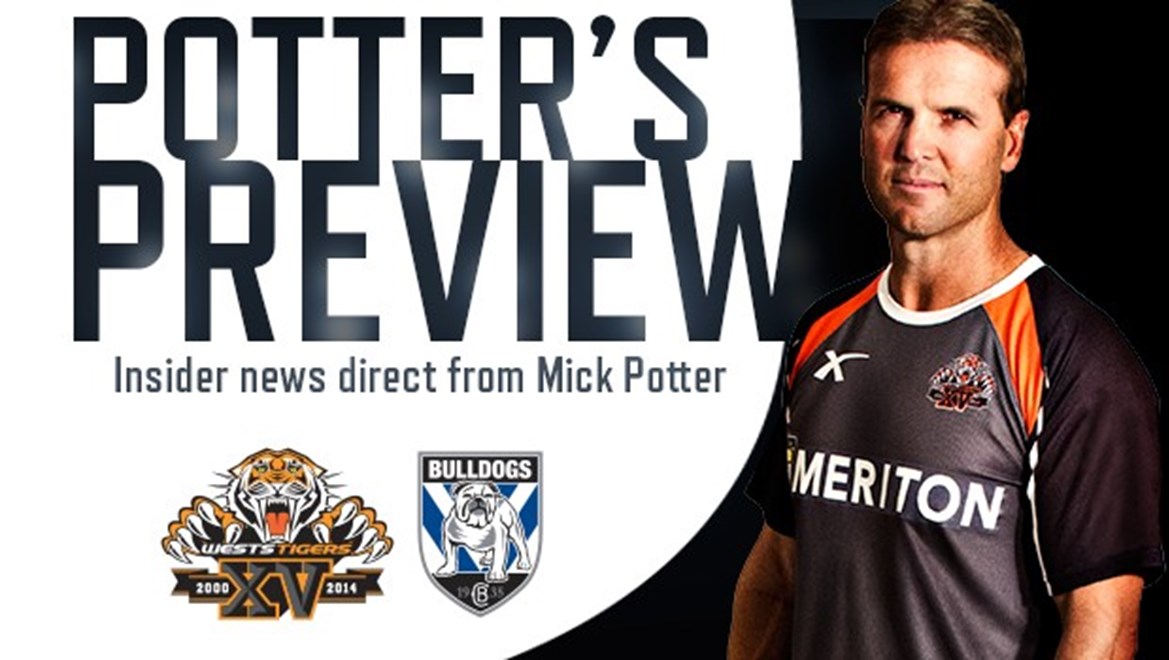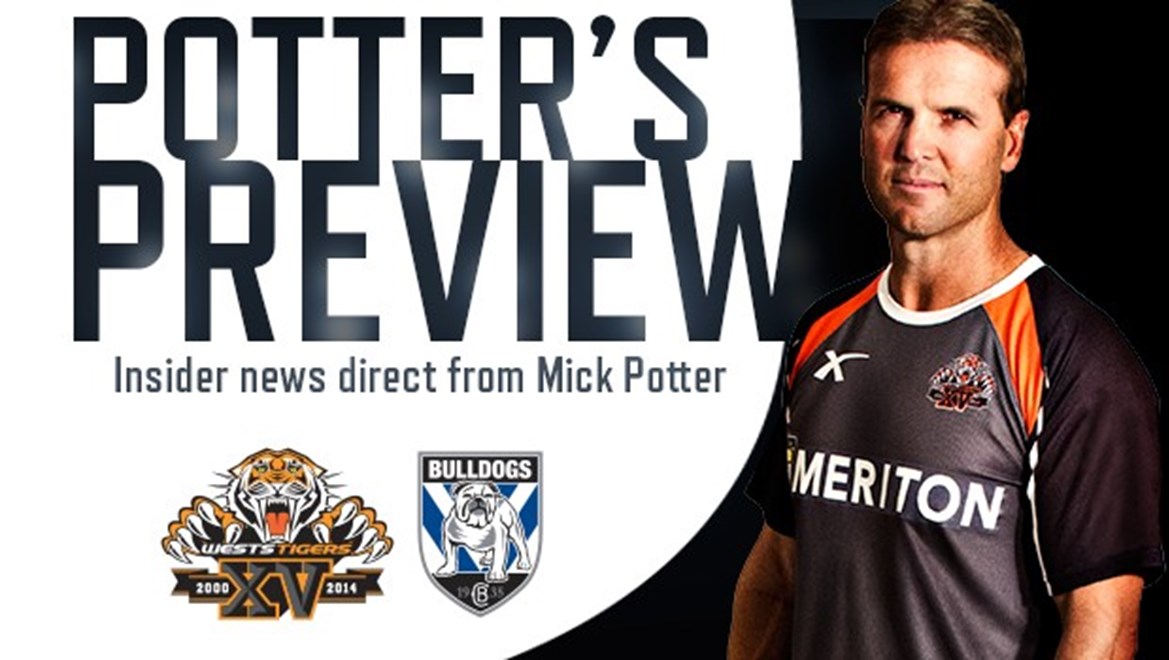 Head Coach Mick Potter has exclusively revealed to Wests Tigers Members one key change to side to face Canterbury-Bankstown this Sunday at ANZ Stadium.
Tim Simona will be named to make his return from a teeth injury suffered in the Round 15 clash against Canberra.
The return is a boost with a number of injury clouds in the backline following a tough hit-out against Manly-Warringah last week.
"Tim is lively when he has the ball and definitely creates some trouble for the opposition," Potter said. "It's good to see him back in the side."
"His teeth have settled well and he will have a new mouthguard made for him so I don't think there will be too much trouble there.
"With Timmy in the side it just gives us a little bit of an x-factor and he creates headaches for his opponents - he is hard to put down, he is elusive and has great speed.
With the Wests Tigers slipping outside of the top eight on points differential, Potter is looking to turn things around after a heavy defeat to Manly-Warringah last round.
"Our selection and decision making is something we are working on," Potter said. "Just being that little bit more conservative coming out of our own end."
"Over the last few weeks we have just been making far too many errors so we need to work on that and start building some pressure on the other team.
"Early in the season we were going well and we have just got a little bit ahead of ourselves in terms of ball-playing; we need to tighten up.
Facing an in-form Bulldogs side will be another tough test for the Wests Tigers, with the third-placed side coming off a clinical performance against Melbourne last weekend.
"They are hard to score against," Potter said "We need to throw a lot at them and take risks down that end of the field."
"Structurally they are very sound, it's going to be tough to break them down and create space.
"It doesn't get any easier, we have gone from Manly to the Bulldogs and they are a top team; but if we are going to be any chance of making it into the eight we need to match it with the top teams."
Mick Potter will name his full side to play the Bulldogs later this afternoon on weststigers.com.au
FAMILY FUN DAY THIS SUNDAY: CLICK HERE TO BUY TICKETS - WESTS TIGERS V BULLDOGS