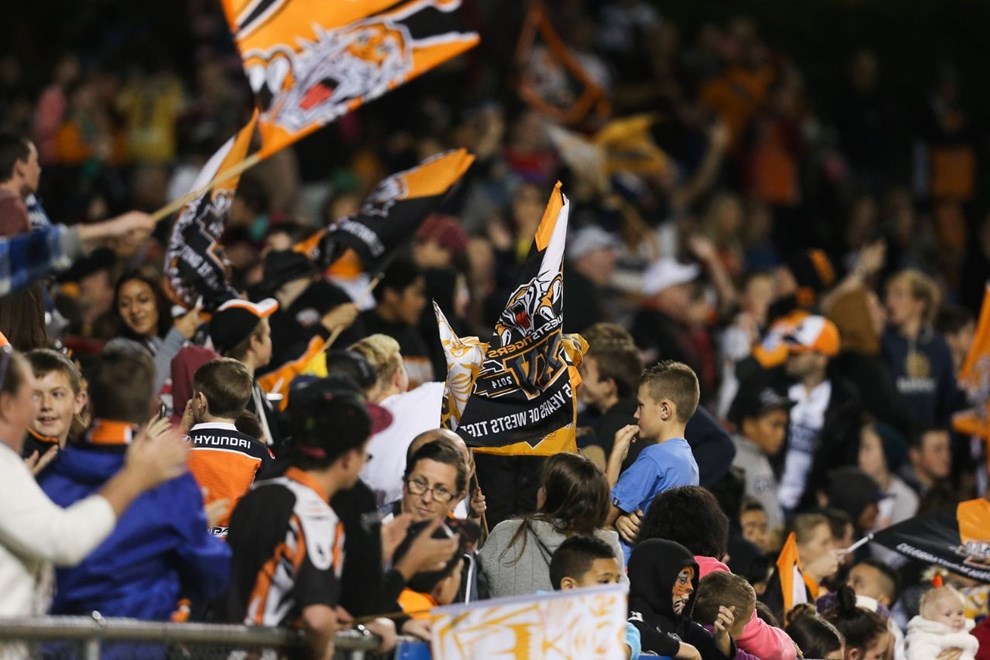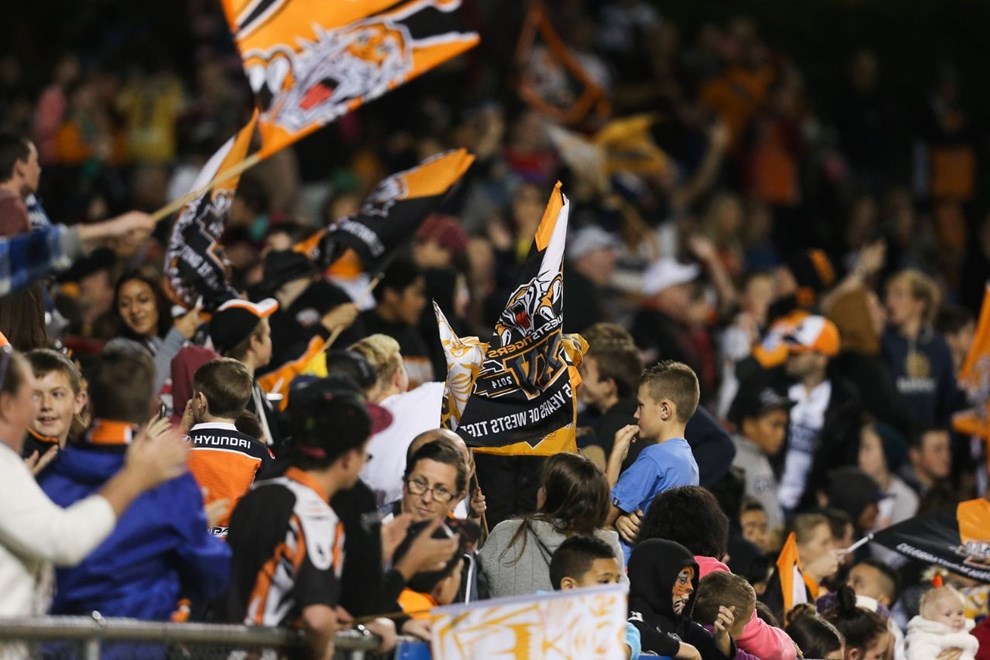 Wests Tigers will look to extend their recent winning streak over the Penrith Panthers when the two sides meet this Sunday, July 6 at Leichhardt Oval from 3:00pm.
The hosts have won their past seven encounters against the Panthers and boast an impressive record at the suburban ground — winning 14 of their past 19 matches — but they'll know that those numbers won't be enough to get the job done this weekend.
Playing without their Origin stars and fullback James Tedesco due to injury, Wests Tigers will need a big crowd on the day to help lift them over the line, and urge all their fans and Members to get to the ground on Sunday and support the boys in all three grades.
Check out all the Game Day information you need for this week including full travel details to ensure greatest possibility accessibility for all on the day.
Round 17 Game Day Details
10:45am — Gates Open (both entrances)
11:00am — NSW Cup, Wests Tigers vs. Penrith Panthers (click here for full match preview)
12:45pm — NYC, Wests Tigers vs. Penrith Panthers (click here for full match preview)
3:00pm — NRL, Wests Tigers vs. Penrith Panthers (click here for full match preview)
Venue Details and Information
Venue: Leichhardt Oval, Leichhardt
Location: Mary Street, Leichhardt, NSW
Contact: (02) 9367 9222 or email leichhardt@lmc.nsw.gov.au
Tickets and Membership
Tickets are available for purchase on the day, but Wests Tigers urge those thinking of coming to the ground to pre-purchase their tickets and save.
Pre-Sale GA tickets are just $15 — a price that won't be available at the gate.
Family tickets are also available for as low as $50 both before and on the day.
Click here to pre-purchase your tickets for Sunday's blockbuster match!
Travel and Parking Information
Getting to the Game
By Car
Wests Tigers strongly advise against driving to the ground where possible. Parking at the ground is very limited, which could lead to delays and inconveniences.
By Light Rail
Light Rail is a good option for fans making their way to the ground, with the Lillyfield stop within walking distance of Leichhardt Oval.
Check 131 500 for all times, routes and stops on the day.
By Bus
Several bus routes operate between Central Station and Leichhardt Oval, although there are no direct bus stops outside Leichhardt Oval or Mary Street.
Routes M10, 470 and 440 all stop within the vicinity of Leichhardt Oval, with a 10-15 minute walk to the ground common in most cases.
Again, check 131 500 for all times, routes and stops on the day.
Other Game Day Details
Post-Match
There will be no "Take to the Turf" or function following the match due to limited recovery time for Friday's Round 18 match against Manly-Warringah Sea Eagles.
Wests Tigers Social Media
Follow Wests Tigers on Twitter and Instagram for all breaking news, team news and behind-the-scenes content as it happens at Leichhardt Oval on Sunday afternoon.
Due to the delay in telecast from Channel 9, Wests Tigers will refrain from posting any live scores and updates on Facebook and Instagram until the conclusion of the telecast at 6:00pm. Wests Tigers apologise for any inconvenience, and urge all fans wanting to follow the match live to follow them on Twitter, where there will be live scores and commentary.