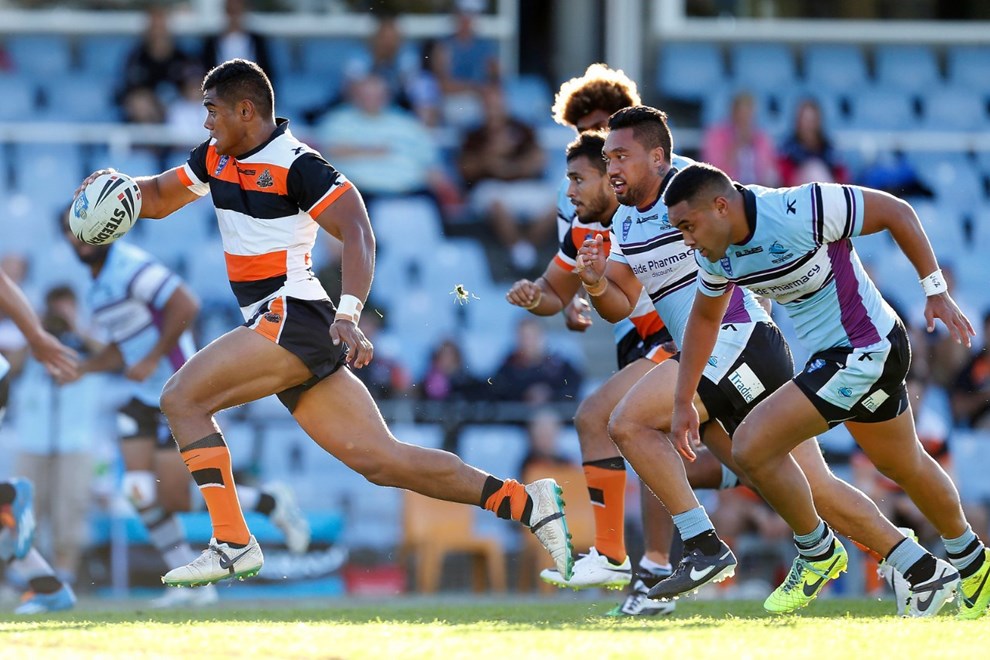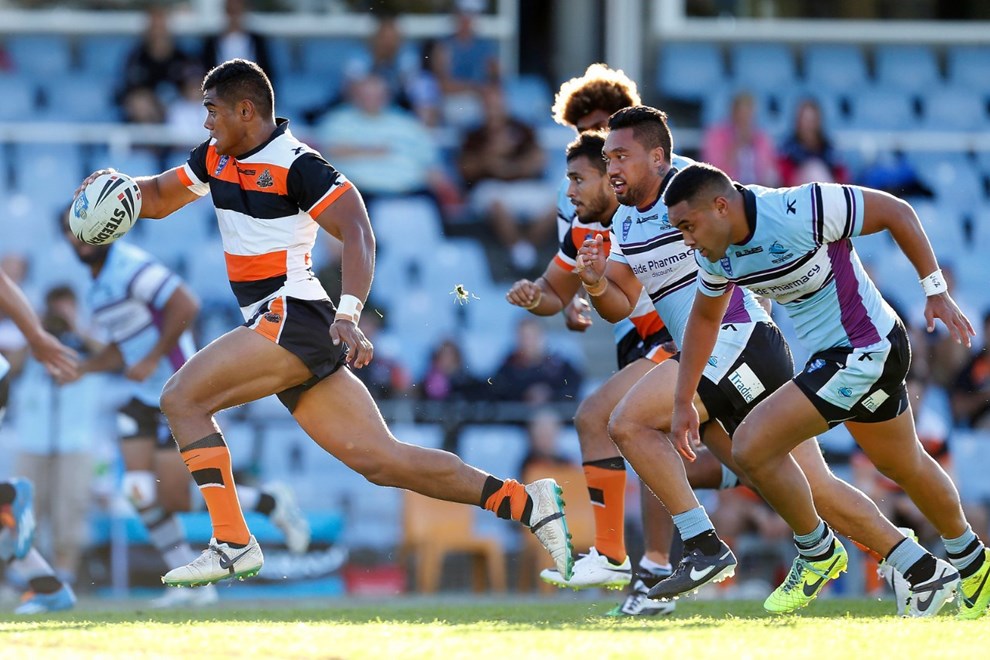 Wests Tigers' NSW Cup side will look to bounce back from two rare defeats when they take on the North Sydney Bears at North Sydney Oval this Saturday.
Having won six in a row and established the best defensive record in the competition, Wests Tigers have gone off the rails a little over the last two weeks — conceding 70 points in total to Mounties and Penrith in the past two rounds.
They'll look to bounce back this week against North Sydney on their home ground, in what could be a deceptively difficult match on the day.
The Bears are currently running last in the NSW Cup competition, but with South Sydney having the bye in NRL this weekend, could be blessed with the return of several strong late inclusions to the final team that takes the field.
That, of course, is just speculation, but it's definitely worth noting as Wests Tigers look to keep their top-four spot heading into the final rounds.
Match Details
Date — Saturday, July 12
Time — 3:00pm AEST
Venue — North Sydney Oval (Miller Street, North Sydney)
Confirmed Squads
Wests Tigers
1. Jy Hitchcox 2. John Sila 3. Asipeli Fine 4. Corey Brown 5. Setefano Taukafa 6. Jack Madden 7. Michael Stevens 8. Jack Buchanan 9. Joel Luani 10. Nathan Brown 11. Brenden Santi 12. Jarred Farlow 13. Kyle Lovett (Interchange: 14. Michael Bullock 15. Sitaleki Akauola 16. Sam Hollis 17. Inno Inosesio 18. Sonny Bristow 19. Andrew Vela)
North Sydney Bears
1. Kane Morgan 2. Mark O'Dare 3. Joe Uluibau 4. Daniel Phillips 5. Curtis Johnston 6. Kurt Aldridge 7. Jordan Worboys 8. Nathaniel Neale 9. Matt Hyland 10. Brad Lupi 11. Jacon Williams 12. Chris Grevsmuhl 13. Jesse Roberts (Interchange: 14. John Kite 15. Steve Tavita 16. Duncan Low 17. Daniel Vasek)
Last Five Matches
Wests Tigers
R12 — Wests Tigers 52 def. Wentworthville Magpies 16
R13 — Wests Tigers 34 def. Newcastle Knights 12
R15 — Wests Tigers 32 def. Newtown Jets 16
R16 — Mounties RLFC 30 def. Wests Tigers 26
R17 — Penrith Panthers 40 def. Wests Tigers 20
North Sydney Bears
R12 — Cronulla Sharks 25 def. North Sydney Bears 18
R13 — Newtown Jets 38 def. North Sydney Bears 16
R14 — Manly-Warringah Sea Eagles 54 def. North Sydney Bears 22
R15 — Penrith Panthers 32 def. North Sydney Bears 28
R17 — Wentworthville Magpies 56 def. North Sydney Bears 16
Coach's Comment
"From the Bears point of view, some of their results have been unlucky. We haven't done enough to disrespect anybody so we have to respect them. It's really more about us this week. We really have to fix up those areas in defence that we were really good at for 15 weeks, and then the last two weeks we haven't been. I'm looking to a big emphasis on our defence this week…" (Paul Fletcher, NSW Cup Coach)
Team Stats
| | | |
| --- | --- | --- |
| | Wests Tigers | North Sydney Bears |
| Position | 3rd (24 points) | 13th (8 points) |
| Points For | 443 points (6th) | 304 points (13th) |
| Points Against | 348 points (4th) | 522 points (13th) |
| 2014 Home Record | Played 7: Won 4, Lost 3 | Played 8: Won 1, Lost 7 |
| 2014 Away Record | Played 9: Won 6, Lost 3 | Played 8: Won 1, Lost 7 |
| 2014 Total Record | Played 16: Won 10, Lost 6 | Played 16: Won 2, Lost 14 |