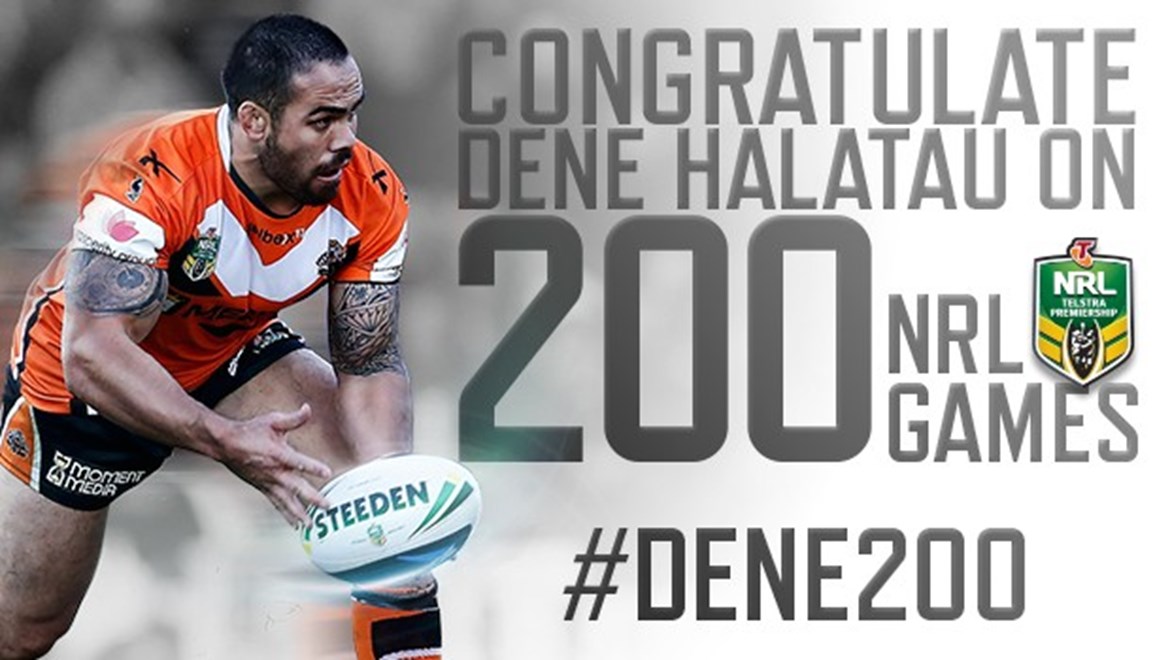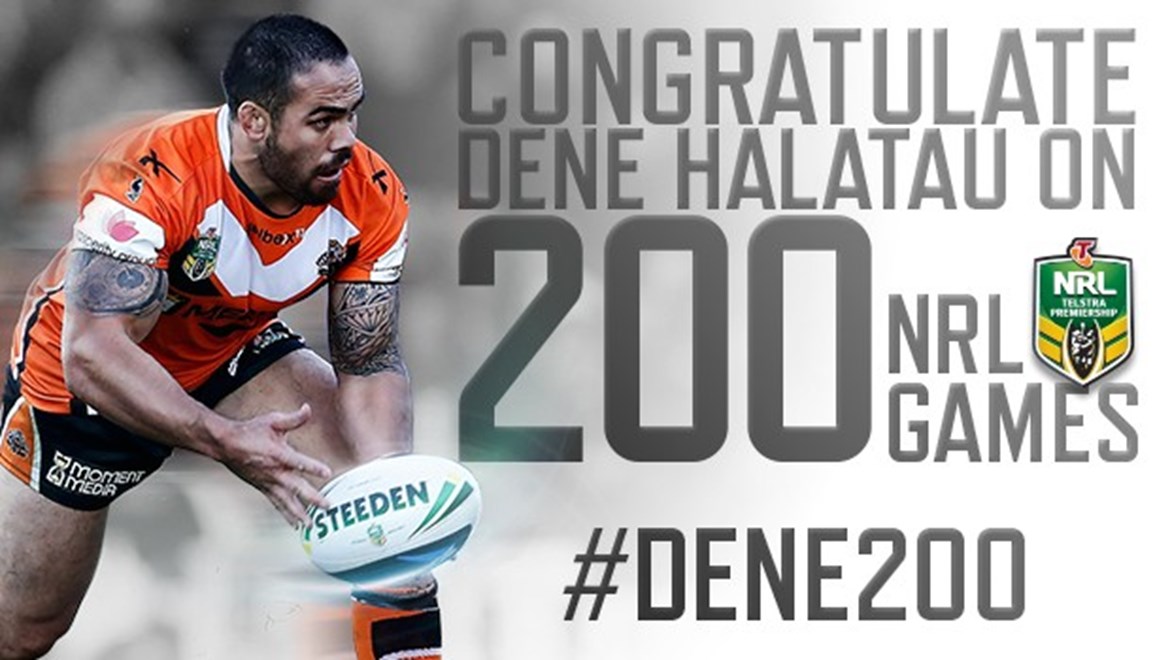 We caught up with Dene Halatau ahead of his 200th NRL game tonight for an exclusive feature on the highlights of his career so far.
This is the second and final part of the Q&A with the 2005 premiership-winning forward.
You're known for your ability to cover a range of positions, is there somewhere that you are yet to play in first grade?
Dene: "I don't think I have played fullback in a game before. I don't know how I'd go there…"
"Although I used to play fullback when I was younger. Actually all the way through to Jersey Flegg I was playing fullback. I could play there when I was younger, but I'm well out of practice now. Not sure how I'd go with the high ball!
"I've played basically everywhere else, nowadays lock and front row are fairly interchangeable. To be fair, I've only played seven and six as a fill in during games for a small period, I've never really spent a great amount of time there."
What is your favoured position?
Dene: "I feel like I've probably played my best footy as an edge back rower."
"If you go back to 2005, I played lock and interchanged well with Robbie (Farah) a lot. In the middle of the run of play him and I would swap back and forth at hooker. It worked well then and I had a really good time playing like that. But, I guess edge back row is my favourite."
What motivates you each week?
Dene: "This year has been very difficult for me in terms of being on the field. I played barely two minutes in my first game back before getting knocked out. Last week I got through 35 minutes, albeit I was a bit rusty because I hadn't played at that pace for a long time."
"I'm motivated because I feel as though there is always room to improve. I never feel like I'm cemented in the team, I never feel like I've done all that I can do from a footy point of view, I have a desire to keep improving.
"Something that I actually learnt at the Bulldogs, and Marty Taupau would echo it, is that you never set limits on yourself. You can always grow and become better. That's what drives me at the moment."
How have you found taking on a leadership role at the Club this year?
Dene: "I can't really remember when I became a leader as such; from being just another player to having that responsibility of being a leader."
"Definitely it's an important thing whether you like it or not, people mimic what you do in terms of your habits and professionalism.
"We are lucky here that we have a really good group of youth and experience. There are some really good senior guys around like Pat Richards, who has come back from England and hasn't missed a beat. Pat keeps himself in good knick and trains well. I don't think I've seen him miss too many training sessions since he has been back.
"Being a leader to these younger guys is something that I'm stoked to be thought of in that way. I just want to be as helpful as I can and offer any sort of advice that they ask for."
What players were influential in that way for you when you were younger?
Dene: "Just from a habits and professionalism point of view, Mark O'Neill was probably my number one. I'm really close to him and if it hadn't of been for him, I would've missed a lot of things. I would have carried on doing what I was doing and not known that there was more that I could do to improve myself. I valued everything he taught me, it wasn't just football things, but life lessons as well. He was a really good mentor and someone I try and emulate when I talk to the boys. I try and think of some of the things he told me and go with that."
"Ben Galea was another one. He wasn't one to say a lot to me it was more that I loved watching him play and train, seeing what he could do. Right up until the time he left the Wests Tigers he was still playing fantastically. He was very similar to me: not a huge backrower, but a shorter and stockier guy.
"Aside from that, Skando (John Skandalis) led with his actions – didn't have to say much, just played tough and you respected that. Another guy I loved playing with was Brett Hodgson. He was 73 kilograms wringing wet and he would throw himself into any line from fullback and wouldn't care about the result. He played on 'busted' and really threw that frame into opposition defenders, I'm thankful to have played with him."
Congratulate Dene on reaching 200 NRL games by using the #Dene200 tag on social media.