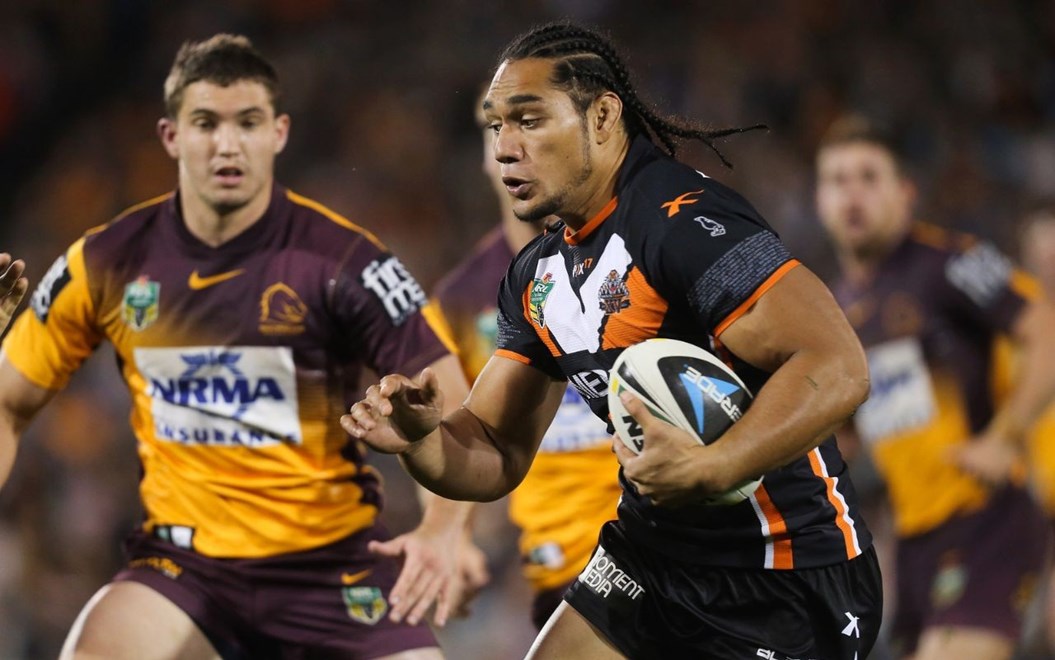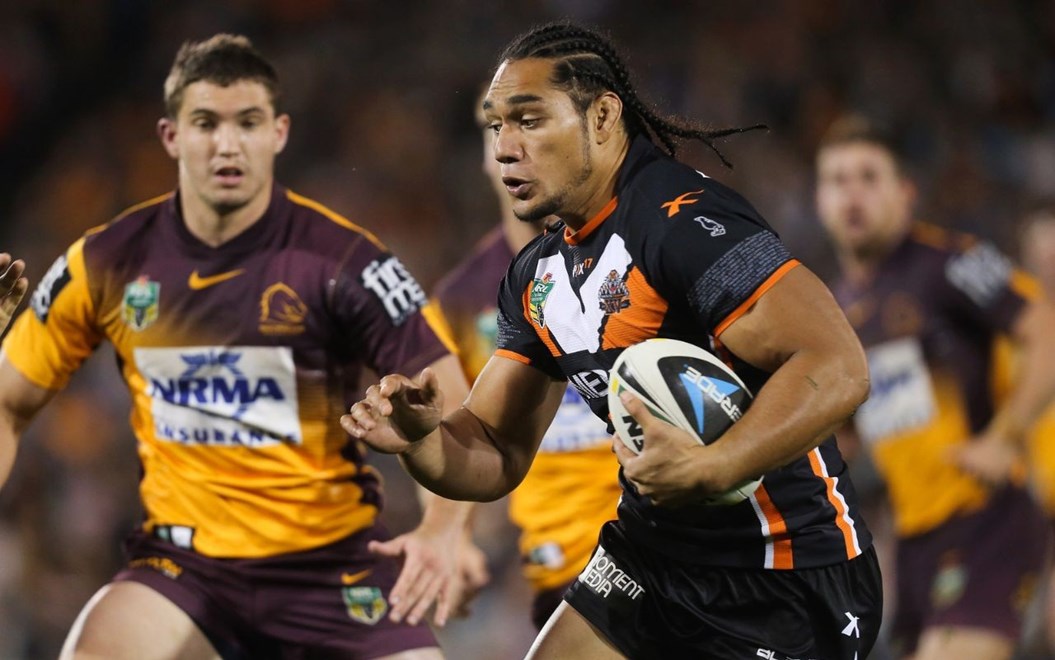 No other game on the calendar has stuck out in the mind of Martin Taupau like Wests Tigers' Round 19 clash against the Canterbury-Bankstown Bulldogs.
Having played 21 first-grade matches for the Bulldogs between 2010 and 2013 — struggling to cement a permanent spot in the team due to the likes of James Graham, Sam Kasiano, Aiden Tolman and Greg Eastwood among others all pushing their stake as well — Taupau moved to Wests Tigers at the start of 2014 for a fresh start.
It's certainly been a fresh start indeed for Taupau, with the rampaging forward playing all 16 games for the joint-venture Club this season — leading to a highly-coveted international debut for New Zealand back in the ANZAC Test Match in May.
Now, his next goal is to show his former Club exactly what they're missing.
Be there on Sunday, July 20 when we take on the Bulldogs at ANZ Stadium! There's great pre-sale ticket prices available, so get in quick!
"This week's game is one I've been looking forward to all year," said Taupau. "I'll be going out to try and play one of my best games against my old team.
"I'm very grateful for the opportunity I have here at Wests Tigers.
"I've got to go out on Sunday and show what they're missing out on."
Having seen firsthand the size and power that exists in the Bulldogs' pack — plus the highs and lows of a tumultuous season to date — Taupau knows that his side will need to be at their best this week, with extra onus on making sure they are smart with the ball in hand.
"Oh, yeah, it's some pack when it gets going," said Taupau.
"The [most dominant player] that comes to mind is James Graham.
"He's one of the best front-rowers in the game. Then you've got Sam Kasiano — the biggest five-eighth in the world. Greg Eastwood has great feet too.
"They've got a number of quality players right across the field, so it's going to be a big test if we're to match their energy this weekend.
"We've just got to go back to what we did in the first six weeks.
"We've got to go back to playing direct football.
"We've just got to be back what we did in the first six weeks. We've got to go back to playing direct football..." (Martin Taupau)
"Our completions have been down — dropped ball and not completing our sets and things like that — so we've just got to get the basics right this week."
With a nervous laugh, Taupau made sure that one of his former teammates and still close friend knew exactly what he meant too.
"Calling someone out? Ah, big Timmy Browne off the bench," he laughed.
"He's got the big long horse strides so I'll be looking out for him."
"But, in all seriousness, it's a team game. Me against Timmy Browne isn't going to decide the match. We need to get the job done right across the field.
With the recent retirement of forward Liam Fulton there's certainly plenty of storylines and news to be caught up with at the moment at Wests Tigers, but Taupau said that he was adamant he wouldn't be drawn in to anything that took his attention off playing his best and getting his job done on the field.
"As a team," Taupau said, "we're just concentrating on playing good football and playing consistent football. We're not weighing in too much to what else is happening off the field; we can't afford to be distracted by it.
"We're not in a position to say or do anything about what happens off the field, so we might as well just let it go and concentrate on the job we have to do.
"For me, this weekend, it's about taking it to the Bulldogs and getting the win.
"That's all I'm thinking about, and I know that my teammates are too."